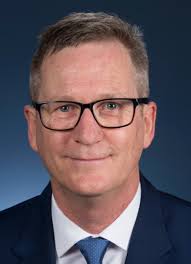 Australian has appointed Dr Geoffrey Shaw as Australia's next High Commissioner to Pakistan. He will replace Margaret Adamson.
Dr Shaw is a senior career officer with the Department of Foreign Affairs and Trade and was most recently Ambassador, People Smuggling and Human Trafficking.
Foreign Minister Marise Payne on new High Commissioner to Pakistan said in a statement that Australia and Pakistan enjoy a long-standing relationship built on our shared strategic interests, Commonwealth heritage and strong community links.
"Australia and Pakistan have a common interest in promoting peace and stability in our region and cooperate on defence, transnational crime and border protection, and work together to combat terrorism and people smuggling", she said.
Ms Payne said that being fellow members of the Human Rights Council, we are united in our commitment to promoting human rights.
Referring over 60 thousands strong Pakistani community she said that our people-to-people links are strong and growing. We also share important economic and sporting ties.
"Australia has a large and flourishing Pakistani community. Our nation remains an important education partner for Pakistan, with significant numbers of Pakistani students choosing to study in Australia. We also share important economic and sporting ties", she added.
Dr Shaw holds a Doctorate in Philosophy from the Australian National University; a Bachelor of Science from the University of Wollongong; and a Graduate Certificate in Public Sector Management from Flinders University.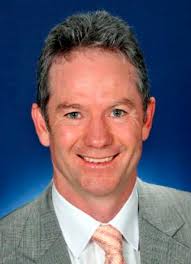 Australian government also announced appointment of Mr Geoffrey Tooth as Australia's next Ambassador to Afghanistan.
Mr Tooth is a senior career officer with the Department of Foreign Affairs and Trade. He was most recently Assistant Secretary, ASEAN and Regional Architecture Branch. He has previously served overseas as Head of Mission, Australian High Commission, Nairobi; Deputy Head of Mission, Australian Embassy, Seoul; and Counsellor, Australian High Commission, Port Moresby.
Australia and Afghanistan enjoy a strong friendship based on a shared commitment to improving the security and lives of the Afghan people, and this year marks the 50th anniversary of diplomatic relations.
Australia has provided $1.5 billion in development assistance to Afghanistan since 2001, promoting economic growth, more effective governance, and the empowerment of women and girls.
The Australian Defence Force contributes to Afghanistan's security through its participation in the NATO-led mission to train, advise and assist Afghan security forces.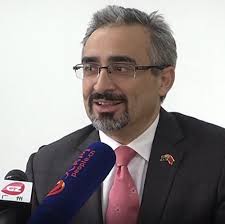 Meanwhile senior career officer Dominic Trindade has been appointed as Australia's next Consul-General in Shanghai.
The Consulate-General covers five provinces with a combined population of over 320 million. There is a large and growing Australian expatriate community in Shanghai. In addition, there are significant trade and investment opportunities for Australian businesses across the manufacturing, services, agriculture, and tourism sectors.