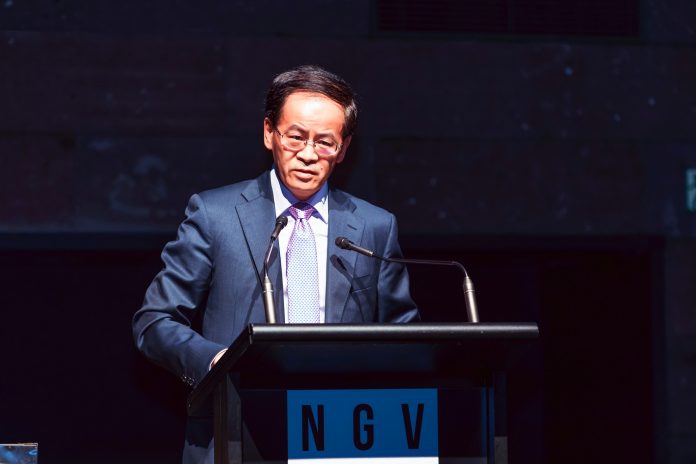 Ambassador of the People's Republic of China in Australia Cheng Jingye has said that China and Australia can work together to enhance mutual trust and mutually beneficial cooperation, with a view to advancing the healthy and steady development of our comprehensive strategic partnership.
Addressing at the VIP preview of the Terracotta Warriors Exhibition in Melbourne on Friday, he said China in the new era will embrace the world with more comprehensive reforms and more opening-up initiatives.
"China will work with other countries to promote the building of a community with a shared future for mankind", he maintained.
He referred the steady progress of China since its establishment in all spheres.
"Over the past 70 years, China has made tremendous political, economic, social and cultural progresses, and has also made important contributions to world peace and development", he elaborated.
Premier Andrews and representative from the Australian Federal Government also attended the forum.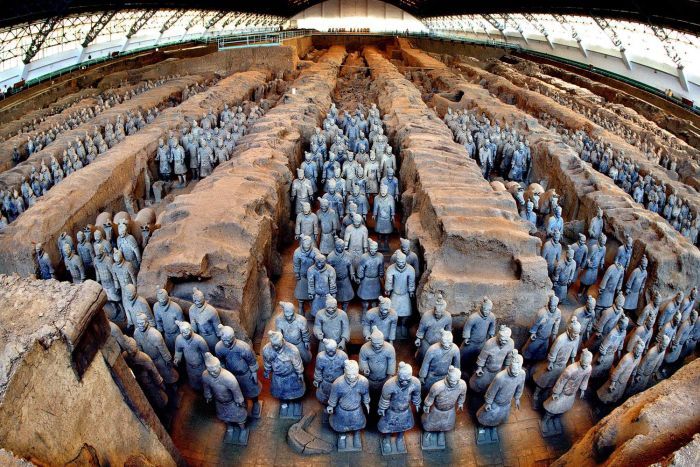 The Terracotta Army is a collection of terracotta sculptures depicting the armies of Qin Shi Huang, the first Emperor of China. It is a form of funerary art buried with the emperor in 210–209 BCE with the purpose of protecting the emperor in his afterlife.
Chinese Ambassador told the audience that the Terracotta Warriors are a national treasure of China, often referred to as "the eighth wonder of the world". It is a great representation of the glorious ancient Chinese civilization.
He said Terracotta Warriors come from Xi'an, one of the four ancient civilization capitals of the world adding Xi'an was also where the ancient Silk Road started more than two thousand years ago.
"That "Silk Road" built up the bridge for exchanges and mutual learning between the ancient civilizations of the East and West", Ambassador Cheng said.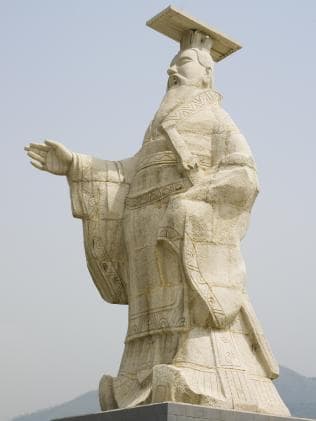 He also spoke about President Xi Jinping mega Belt and Road Initiative and said in the future, together with all partners, we will make greater efforts to promote high-quality Belt and Road projects.
"We will energetically pursue open, green and clean cooperation. We will stick to high-standard, people-centered, and sustainable development, with more benefits for people of all countries", he added.
Referring Victorian Government participation in Belt and Road Initiative last year, he hoped that existing exchanges and cooperation in the fields of economy, trade, investment, education and culture between China and Victoria will make even greater progress in the future.
This is the third time for Terracotta Warriors coming to Australia, and it is also the second time they're back at NGV.
This year's exhibition also includes more than 150 jade and bronze artifacts that date from the Western Zhou through to the Han dynasties, as well as gunpowder paintings by Chinese contemporary artist Cai Guoqiang.
These works will provide a rare opportunity for Australians to gain insights into China's ancient civilization and contemporary art.