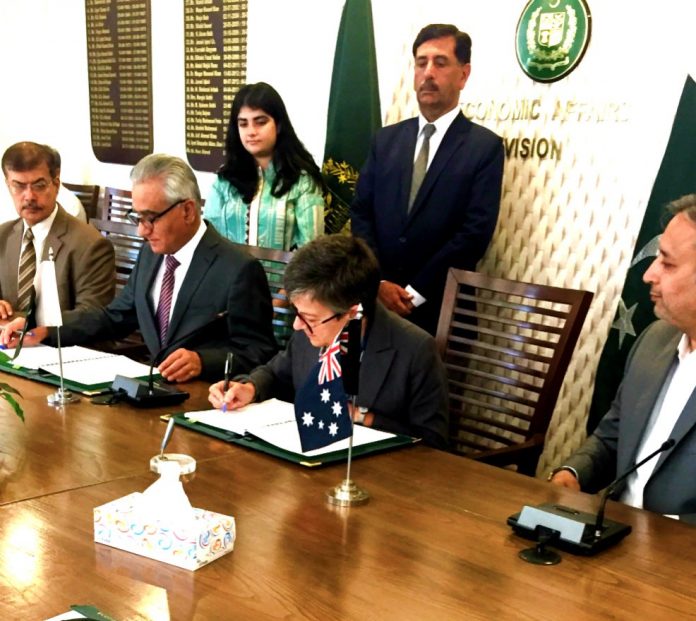 Australia would fund A$1.4m for agriculture sector boost in Pakistan under the Australian Centre for International Agricultural Research (ACIAR-Pakistan).
Outgoing Australian High Commissioner in Islamabad Margaret Adamson and Secretary Economic Affairs Division, Noor Ahmed, signed the agreement on Tuesday.
The project is meant to strengthen the agricultural sector and food security in Pakistan; by boosting pulse crop yields and production values.
ACIAR's South and West Asian program funds agricultural research in Pakistan. ACIAR has collaborated with Pakistan since 1984.
"Working with Pakistan we will lift access for the country's poorest to a higher-nutrient food source and create quality agricultural jobs", High Commissioner Adamson tweeted.