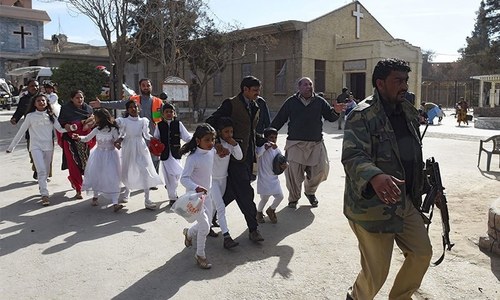 Two suicide bombers have attacked a church in Pakistan's Quetta city as Sunday services were beginning, killing at least nine and wounding 30 worshippers. Terrorist group Islamic State claimed responsibility.
At least two suicide attackers had struck the Bethel Memorial Church while Sunday service was ongoing. There were 400 worshipers inside the church when the assault started, Balochistan's Inspector General of Police (IG) Moazzam Ansari and Home Minister Sarfaraz Bugti informed the media.
The director general of civil defence said that the two attackers — who officials believe to have been between 16 and 20 years of age — had strapped 15 kilogrammes of explosives to their bodies. One successfully detonated his explosive vest, while the other was defused.
IS, in a brief statement on its Amaq news agency, claimed responsibility.