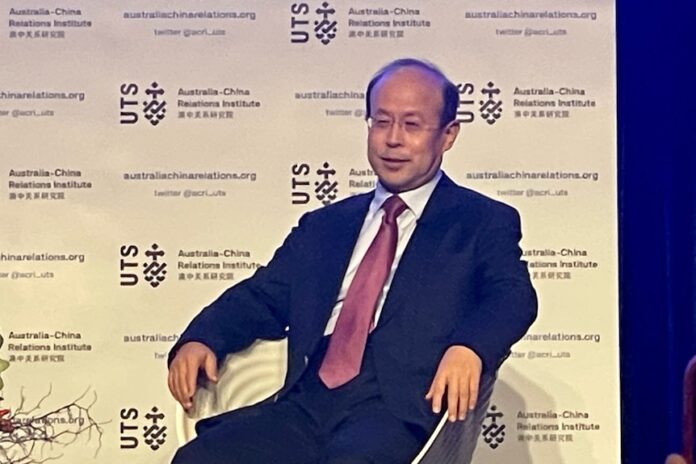 Ambassador of China to Australia Xiao Qian has stressed that "concrete action" is required to "reset" the relationship with Australia.
Addressing an event at University of Technology Sydney on June 24, Ambassador Xion Qian said that past 5 decades have been a successful story of friendly cooperation between our two countries, and the nature of this relationship is mutually beneficial.
"The recent years our relationship has been a difficult period", he admitted emphasizing that China's policy of friendship towards Australia remains unchanged.
"Looking into the future, China and Australia relations enjoy great potential for cooperation and bright prospects".
He was of the view that new government in Australia is an opportunity of possible improvement of China-Australia bilateral relations.
Mr Xiao repeated the words Foreign Minister Wang Yi said on a recent tour of the South Pacific that to improve China-Australia relations, there is no 'autopilot' mode. A reset requires concrete actions".
"The relations between China and Australia is important to both countries. China has always been viewing our relations with Australia from a strategic and long-term perspective. China's policy of friendly cooperation towards Australia remains unchanged".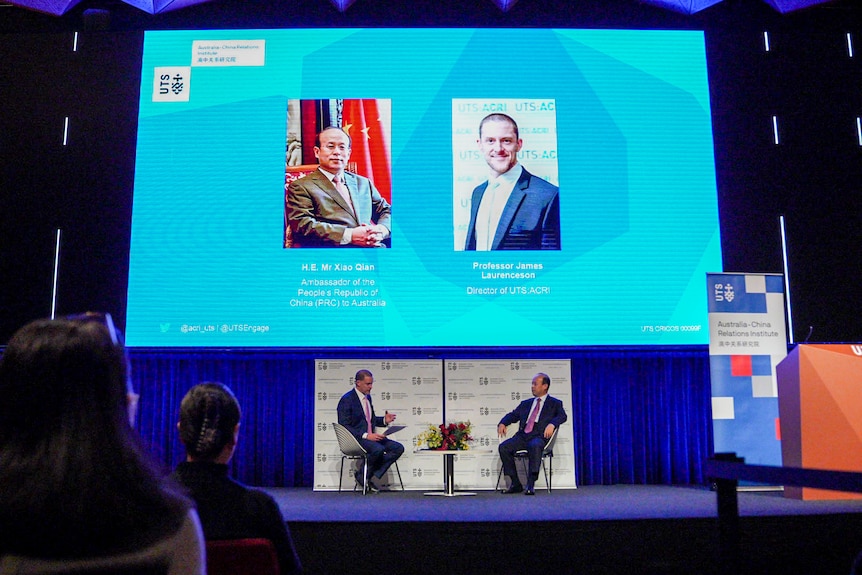 He identified five major areas where it is important for China and Australia to make joint efforts.
"Respect for each other's sovereignty, territorial integrity, political system and development mode, these are the basic principles for sound and healthy relations between two sovereign states", he urged.
"China and Australia are different in many aspects. But there is no reason that we cannot co-exist peacefully when we respect each other".

He said that on the economic front, it's important to stick to the principle of mutual benefit. To consolidate and expand mutually beneficial cooperation between our two countries requires favorable atmosphere and policies.
Ambassador Xioa asked the Auystralian side to take an objective and rational view on security front.
"There is a lot of areas where China and Australia share common grounds, there is no historical grievance or fundamental conflict of interest between us. China's development is an opportunity instead of a threat to Australia. There is every reason for China and Australia to be friends and partners, rather than adversaries or enemies", he added.
Urging to strengthen coordination and cooperation on international and regional affairs, he said that China supports necessary reforms and improvements to the international order and system, so as to make it more just and equitable, but China does not seek to start a new one.

Chinese Ambassador told the audience that coordination and cooperation between China and Australia in international and regional affairs serves the best interest of our two countries and two peoples, and is also conducive to the global and regional peace, stability and prosperity.

Stressing to properly handle differences, Ambassador Xioa Qian said that to manage the differences we should continue to conduct constructive dialogues so it will not affect the overall cooperation between us.
He expressed his belief that as 2022 marks the 50th anniversary of the diplomatic relations between China and Australia, Australian side will also join to make concerted efforts to bring bilateral relationship back on the right track of development at an early date.