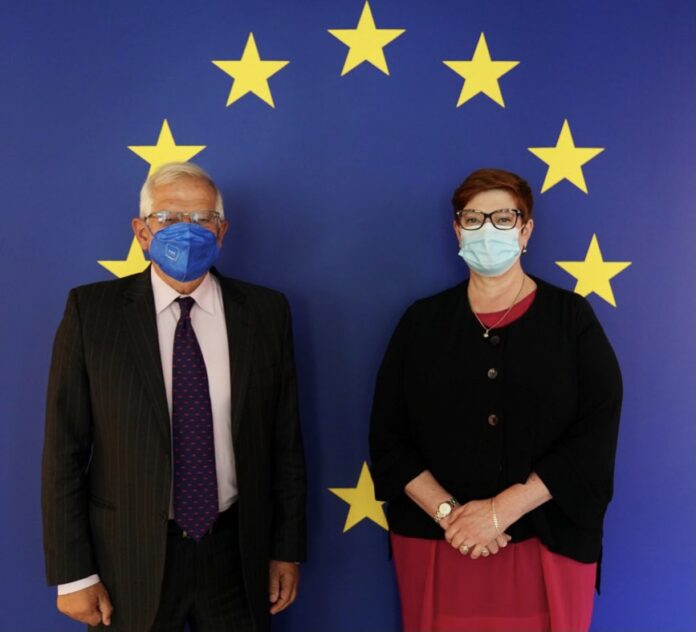 Australia has expressed its solidarity with the European Union (EU) and condemns reported malicious cyber activity against its member countries without blaming any particular nation.
"Australia stands in solidarity with the EU and condemns malicious cyber activity and disinformation operations that seek to disrupt democratic institutions and processes within the EU", Foreign Minister Marise Payne said in a statement issued September 24.
On July 20, 2021, Australia joined United States accusing China for malicious cyber attacks while in July 2020, Australia and other members of Five Eyes group made similar accusations against Russia.
"We have seen an increase in harmful cyber activity to undermine international stability, security, and public safety", Ms Payne claimed while warning for consequences for those who seek to undermine an open, free and secure cyberspace.
She said Australia is committed to cooperating with our international partners, including the EU, to deter and respond to malicious cyber activities, in accordance with existing international law and norms of responsible state behaviour in cyberspace.
"The rule of law applies online, just as it does offline", she remarked.
In March 2021, Australia, with all 193 UN member states endorsed a UN Open Ended Working Group report to reaffirm the application of existing international law and norms of responsible behaviour in cyberspace.
Foreign Minister Payne recently met with EU High Representative/Vice-President Josep Borrell in the margins of the General Assembly of the United Nations (UNGA) and discussed the latest developments in the Pacific region as well as EU-Australia relations.