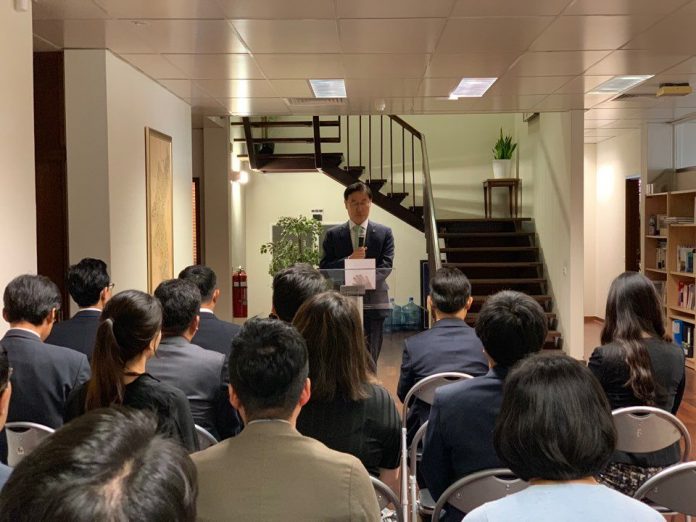 To mark the beginning of the New Year, Ambassador of Republic of Korea LEE Baeksoon hosted a New-Year's opening ceremony at the embassy on Wednesday, 2 January.
Ushering in the New Year, Ambassador Lee encouraged the staff members to commit to their duties with a refreshed attitude, said a statement issued by the embassy of Republic of Korea.
Ambassador Lee also reminded the staff members to secure our national interests under the rapidly changing international environment and to take part in innovative efforts by the Ministry of Foreign Affairs of the Republic of Korea.
The Embassy of the Republic of Korea to Australia will provide the highest quality of services for all matters with utmost sincerity, and communicate and empathize with you with a positive attitude.