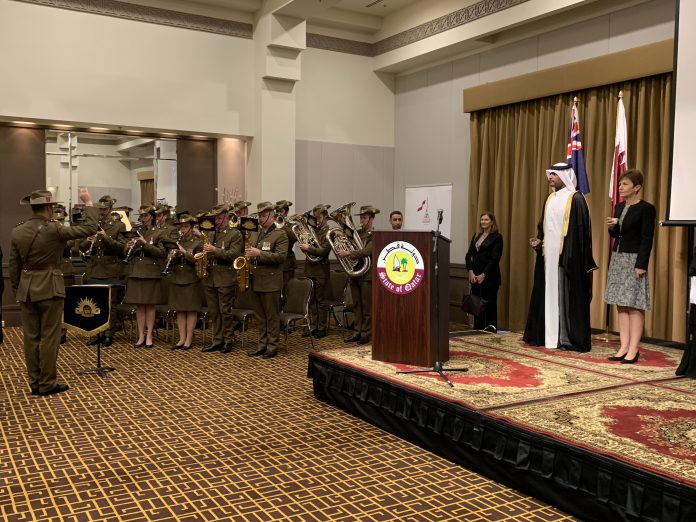 Embassy of State of Qatar to Australia Monday night hosted a reception on the occasion of the National Day of Qatar in a local five star hotel in Canberra.
The Ambassador of Qatar Mr Saad Abdulla Al Shareef hosted the ceremony which was attended by diplomatic community including Ambassadors/ High Commissioners based in federal capital, various politicians, media representatives, Qatari community leaders and notables from all walk of life.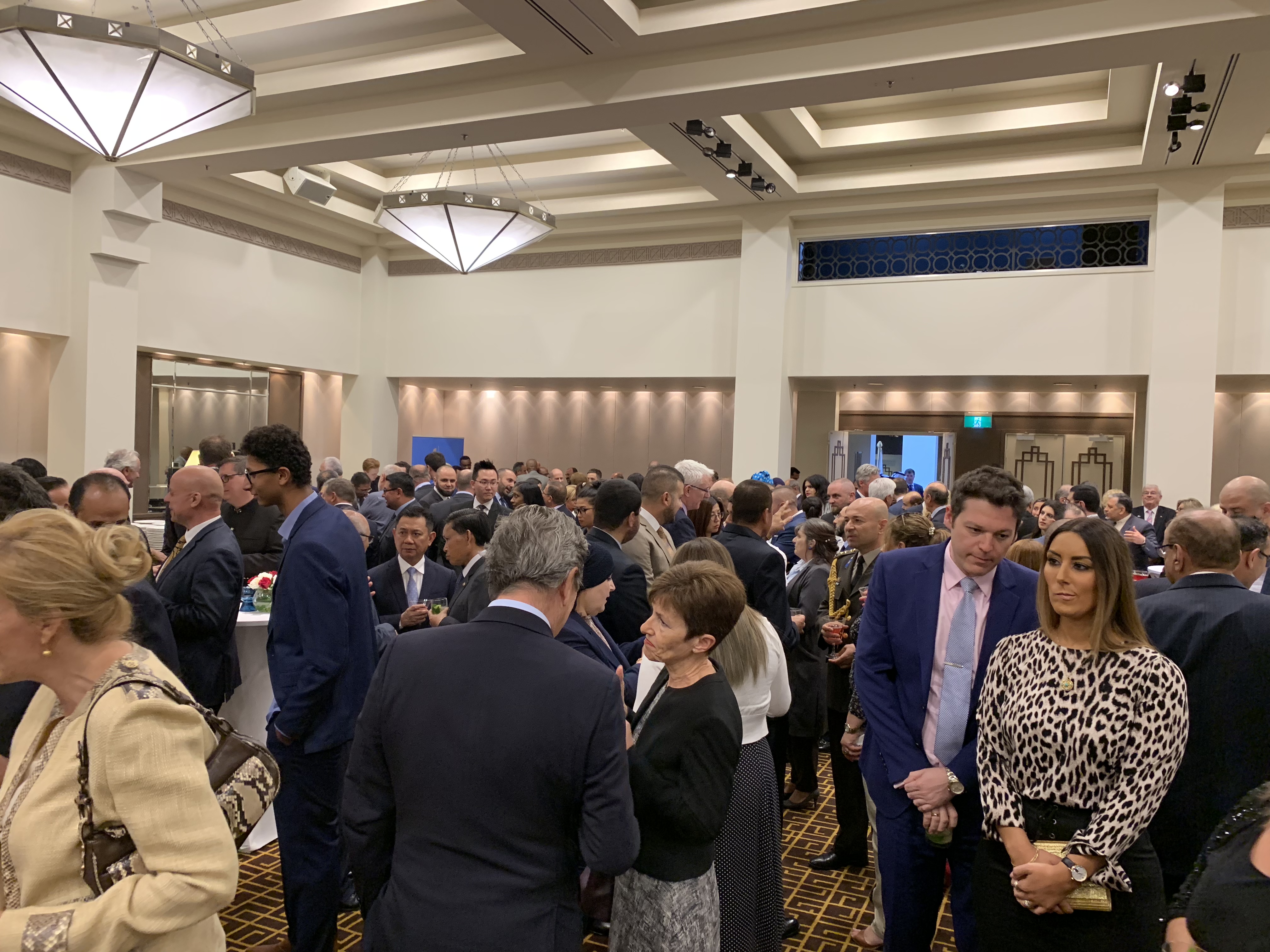 Lyndall Sachs, Chief of Protocol at the Department of Foreign Affairs and Trade along with other official from the Department represented the Common Wealth of Australia.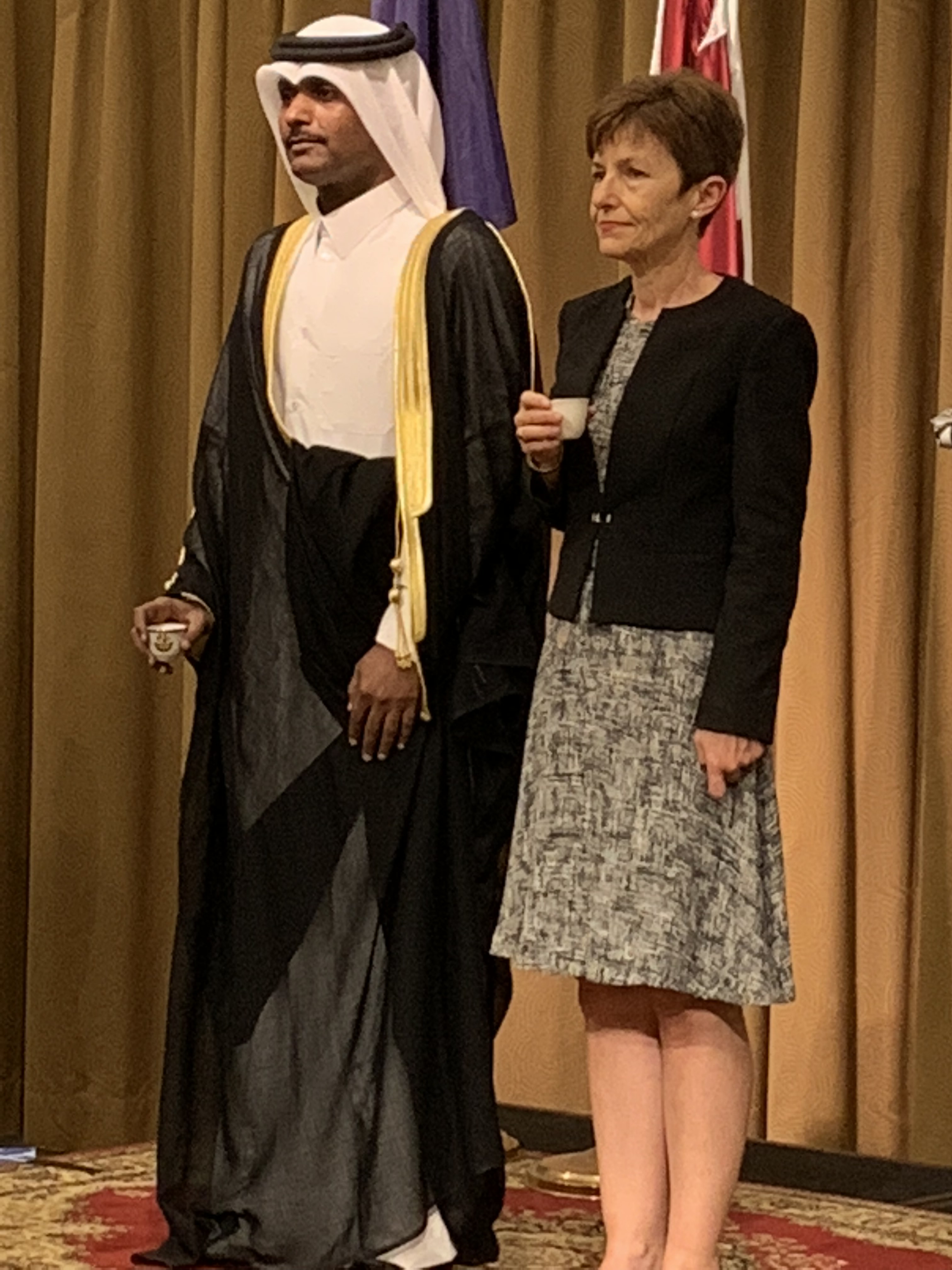 Reception has been marked by the performance of the Qatari and Australian anthems by the band of the Royal Military College.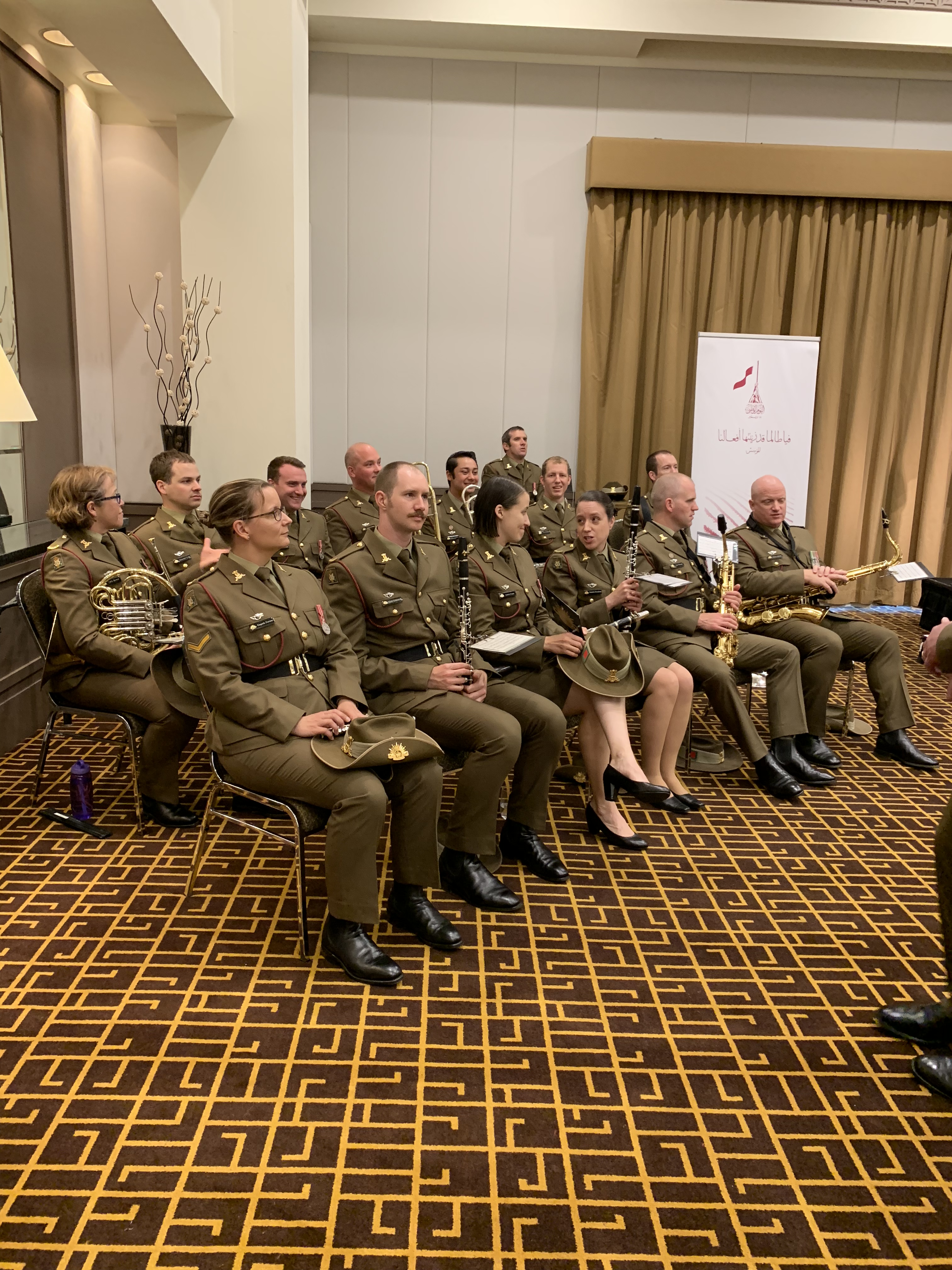 National Day ceremony began with rich Qatari tradition by offering traditional coffee to Ms. Lyndall Sachs, Chief of Protocol. Ms. Lyndall congratulated the people and government of Qatar on their National Day.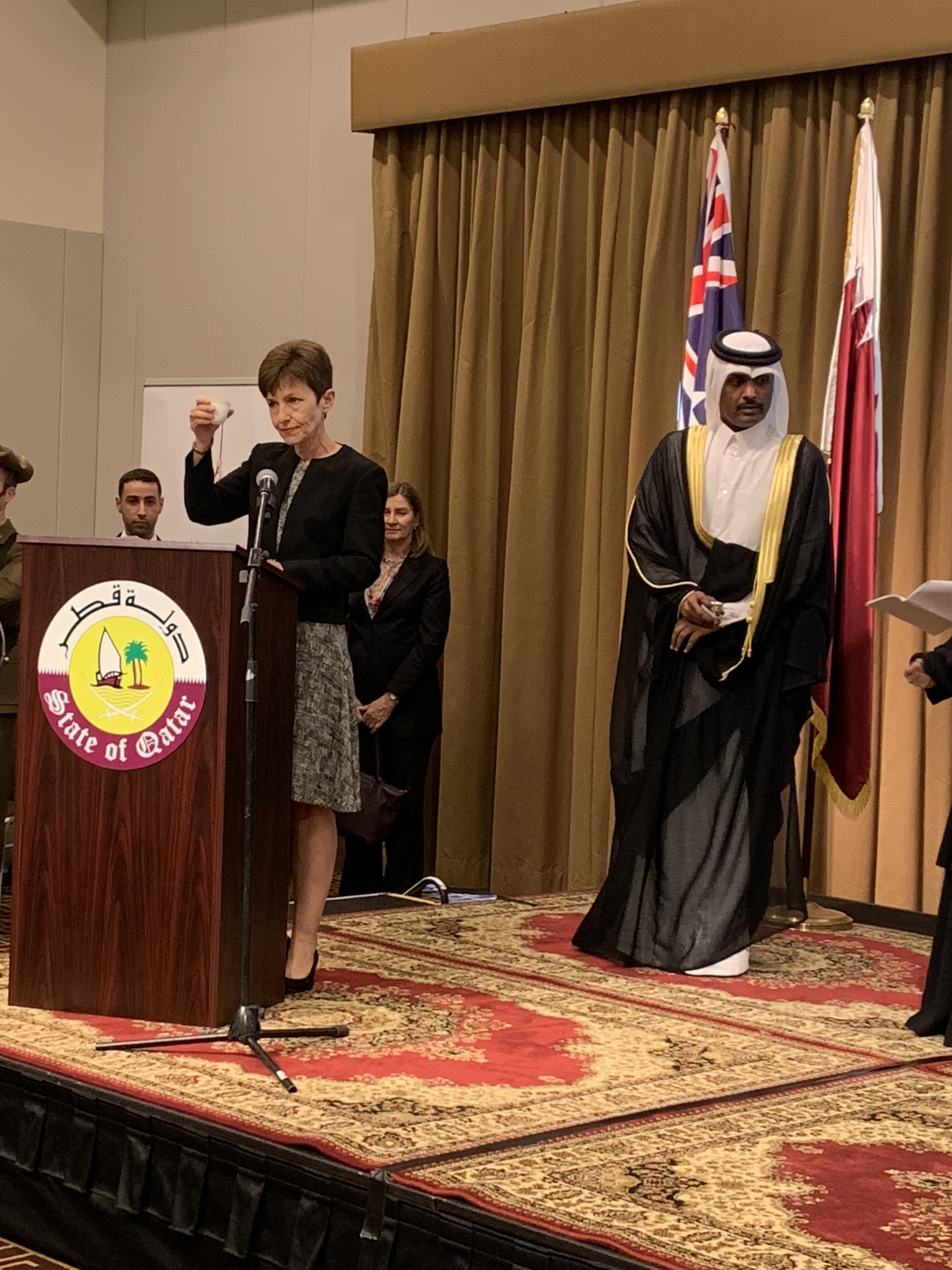 Ambassador Saad Abdulla Al Shareef in his brief remarks highlighted friendly and fast developing bilateral relationship between Qatar and Australia marked by commercial ties, mutual understanding and convergence of views on a number of bilateral and multilateral affairs.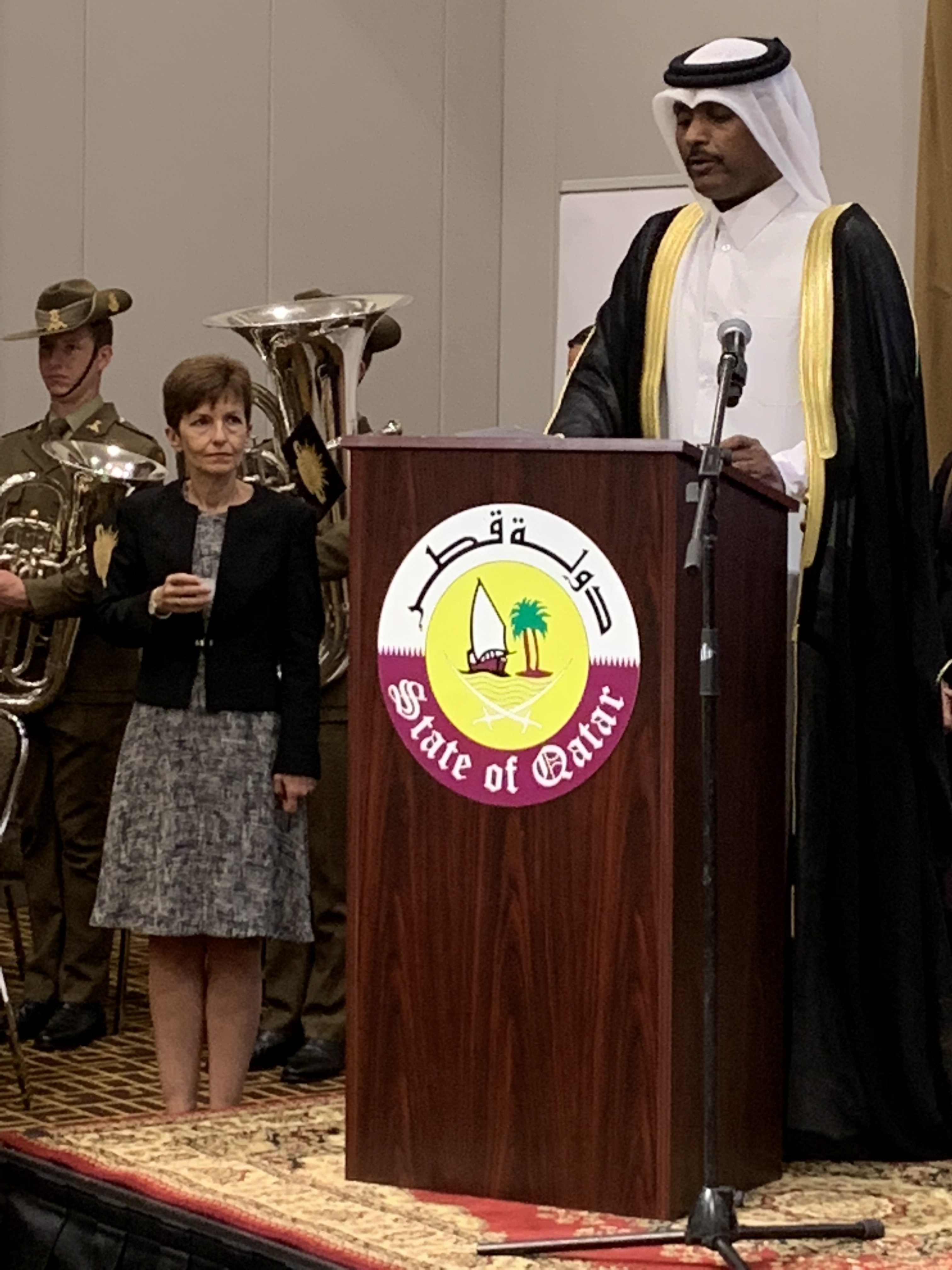 Qatar's national flag carrier, Qatar Airways provided a golden opportunity to all the guests to take part in a draw. An official from Turkish embassy won business class return ticket in the draw.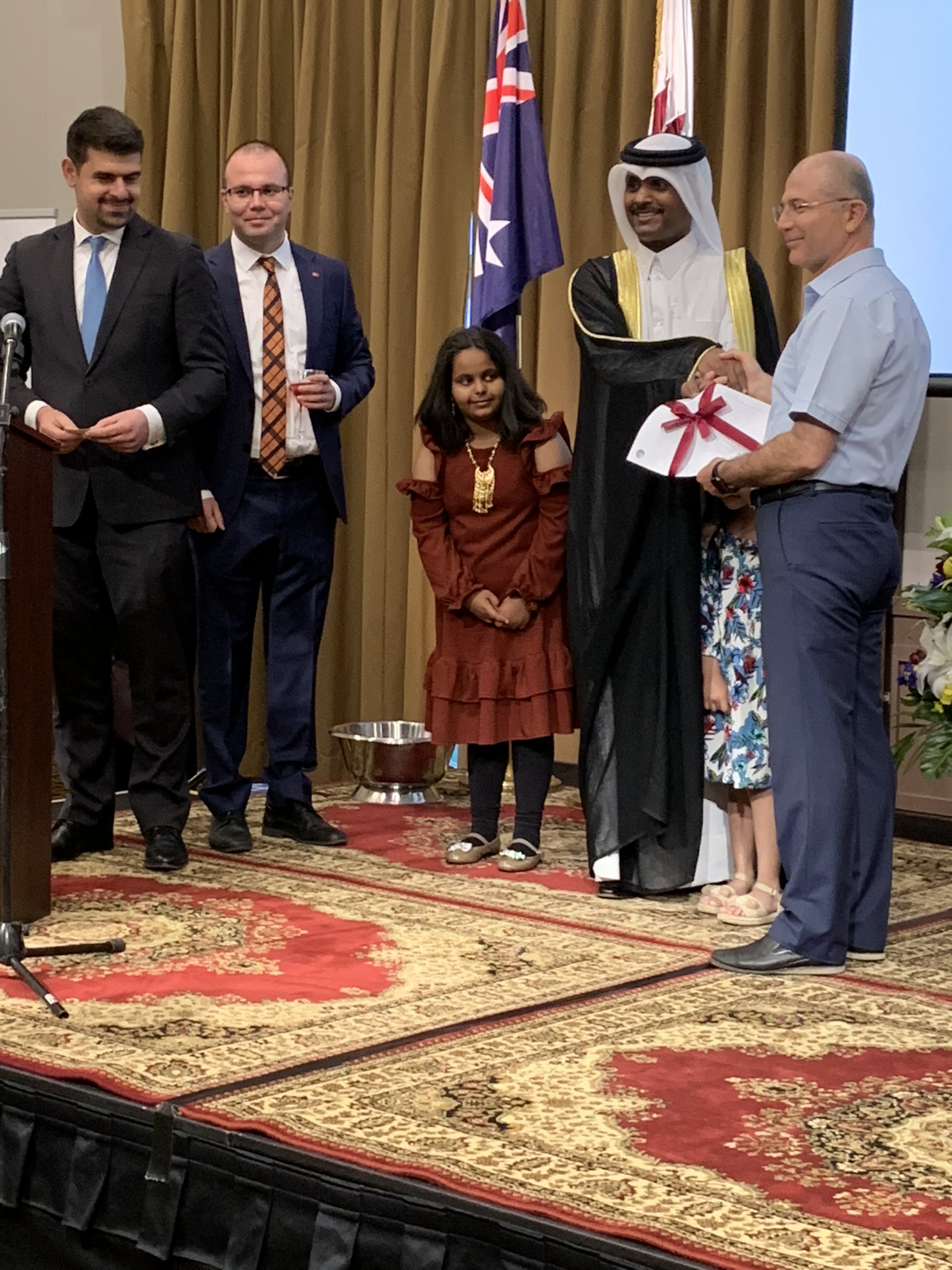 The guests of special ceremony of National Day were offered traditional delicious Qatari food.