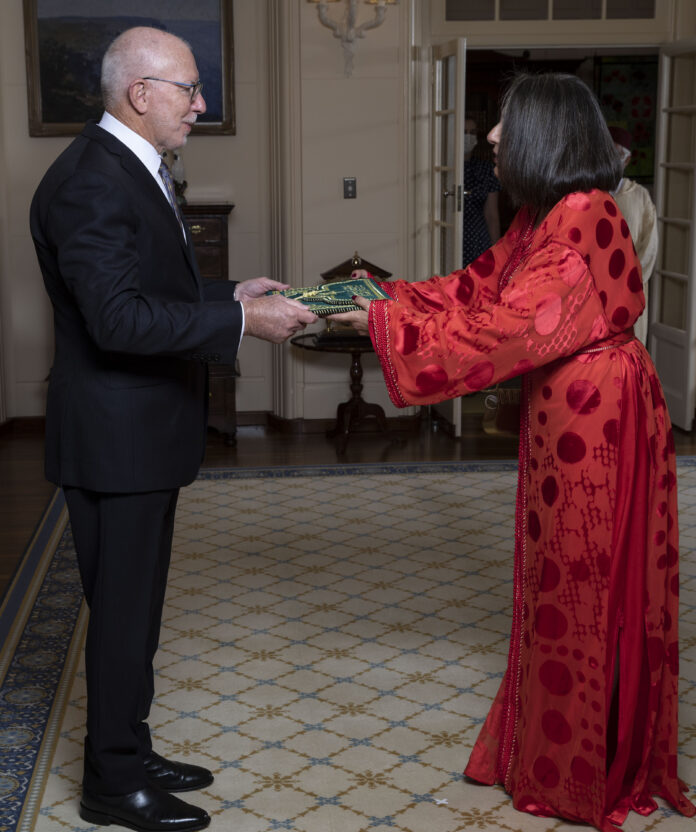 Morocco's new ambassador to Australia, Wassane Zailachi, on Wednesday presented her credentials to the Governor General of the Commonwealth of Australia, Mr. David Hurley.
During the ceremony held at the Government house in Canberra of the Governor General of Australia, Mr. David Hurley, conveyed his friendly greetings to HM King Mohammed VI, expressing his desire to see relations between Morocco and Australia develop further.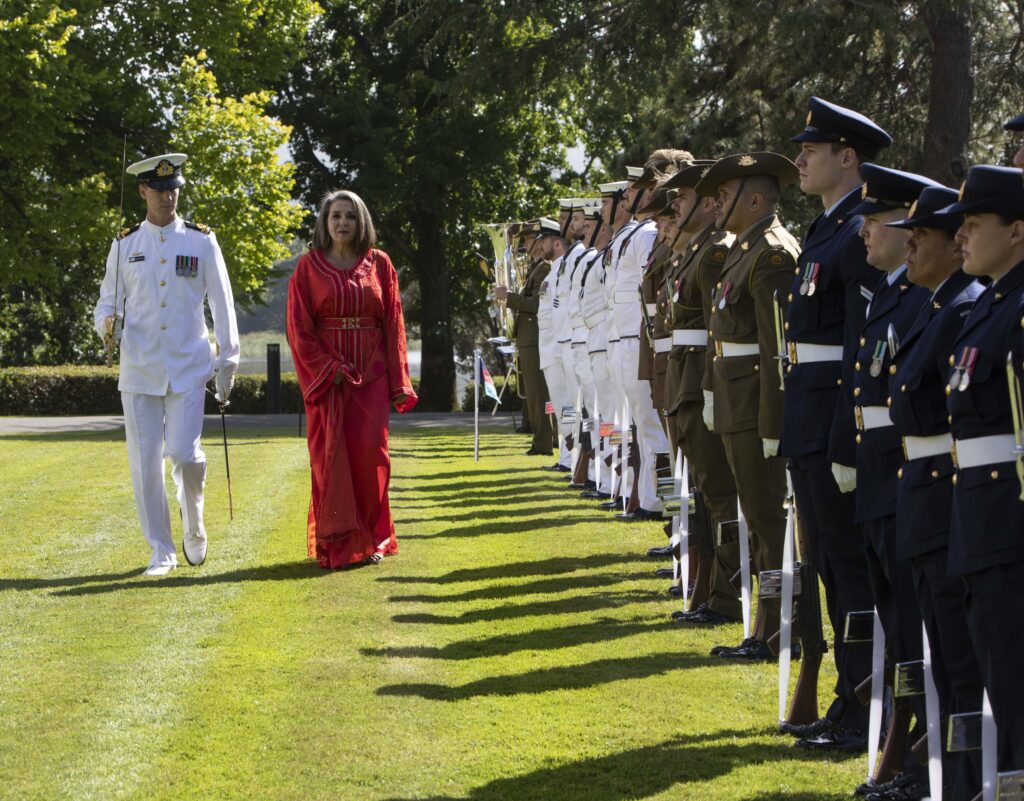 While welcoming the quality of bilateral relations and growing exchanges between Morocco and Australia, the Governor General and the Moroccan diplomat had a constructive exchange on shared values of democracy, openness, multiculturalism and political and economic liberalism by the two countries.
Discussions also focused on bilateral relations between Morocco and Australia, as well as the positive dynamic instilled in these relations by the opening of the Australian embassy in Rabat, in 2017.
The Moroccan diplomat stressed the importance of further consolidating political dialogue and exploring new partnerships to face emerging challenges and fulfill the aspirations of the two peoples.
The ambassador seized this opportunity to highlight the achievements made by Morocco in the economic and social sectors under the leadership of His Majesty King Mohammed VI, in particular the approach adopted by the Kingdom to deal with multidimensional crises through projects of strategic importance.