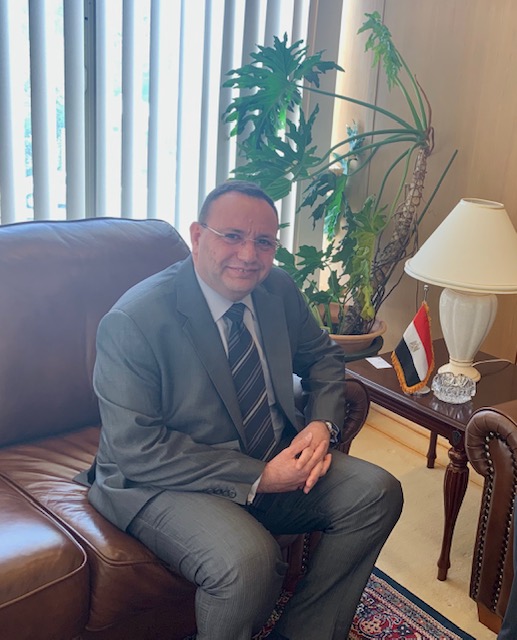 Mr. Mahmoud Gamal El Din Zayed, newly appointed Ambassador of Arab Republic of Egypt to Australia is optimistic to bring a qualitative change in friendly relations with Australia in diverse fields.
Mahmoud Gamal, who presented his credentials to the Governor-General of the commonwealth of Australia, David Hurly on December 11 shared his vision to promote longstanding relationship with Australia in an exclusive interview with Vibe Media in his office in Canberra.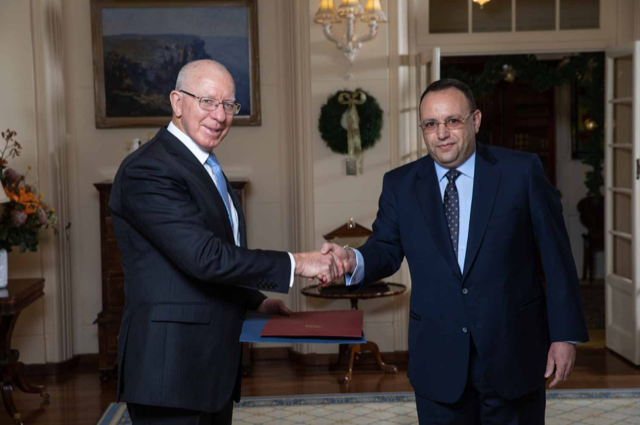 "I have a clear vision to strengthen longstanding relationship with Australia by promoting business and economic ties, historic people-to-people links and intensifying cooperation on multilateral issues", he argued.
Ambassador Mahmoud Gamal has plan to interact political and business leaders in Australia from next year to discuss all aspects of bilateral ties in a bid to intensify them.
Ambassador Gamal, a skillful diplomat has served Egypt Ambassador to New Zealand from 2013 to 2015 and well aware of the developments taking place in the region.
He maintained that Egypt has always been a significant nation when it comes to international relations due to its strategic location in the Middle East and North Africa.
Ambassador Mahmoud Gamal said that Egypt and Australia have very strong and historical relationship. Our diplomatic presence goes back to 1937 when Australia opened her first trade office in Egypt.
Australia opened its embassy in Cairo in 1950, first in the entire Arab world.
"Our two countries successfully maintained a positive and friendly relationship based on mutual respect, understanding and non-interference in internal matters", he said.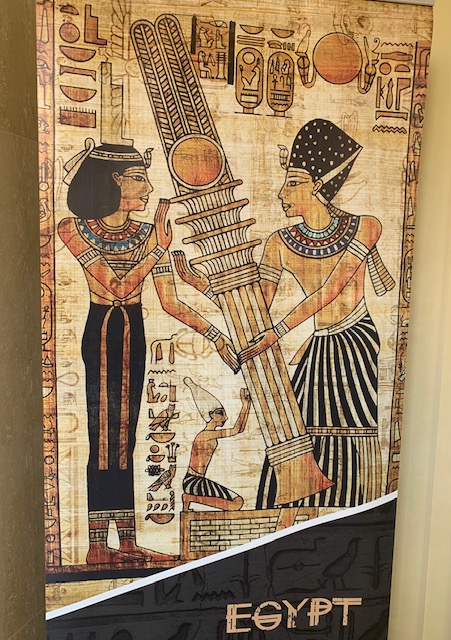 Referring 130,000 strong Egyptian Community in Australia, Ambassador Mahmoud Gamal said that strong people-to-people links and shared interest in the strategic affairs of the region are the hallmark of our ties.
He said there is a strong relationship driven by people-to-people links. We have two Egyptian-born parliamentarians in Australian federal Parliament. Those sort of connections mean that Australians have a good awareness of Egypt.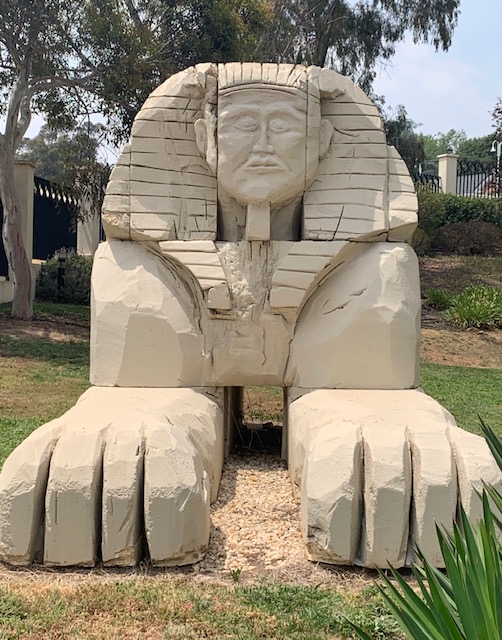 Talking about the trade relations, Egyptian Ambassador was disappointed to share that the level of bilateral trade is very low and expressed that both sides are working to increase the level of trade volume.
"Egypt and Australia have moderate trade links and current volume of bilateral trade is $600 million which is not up to our expectations and doesn't match our bilateral friendly historic ties nor reflect the size of either the Australian economy or the Egyptian economy.
He shared that an Australian trade delegation visited Egypt earlier this year to explore more business opportunities and number of major Australian companies already operating there including Centamin, which is operating goldmines.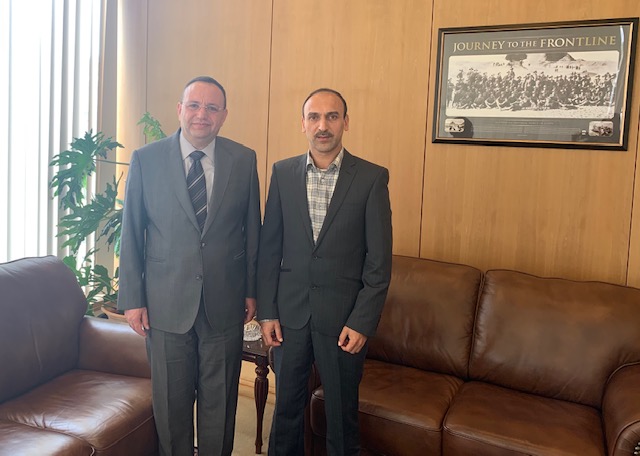 Similarly Worley Parsons, an engineering and consultancy company also has a project there. Mineral Technology is another Australian company doing business in Egypt. These are companies that are doing good business there.
"When you look at Egypt from the outside, you realize it is a big and reasonably well-developed market of 100 million people. The country has a commitment to reforms and also the opening of the economy. The economic reforms obviously had an impact and our government has managed to stabilize the economy and that is the first stage in securing further growth to attract foreign investments. I am sure with passage of time more and more Australian companies will move to Egypt for better business prospects", Egyptian Ambassador added.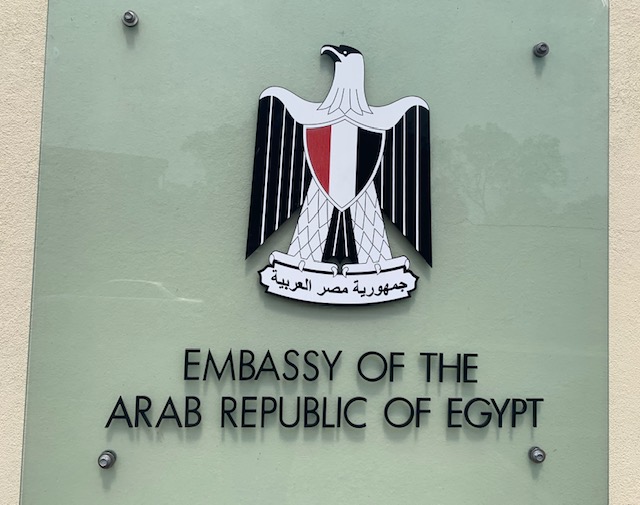 On a question about political ties, Ambassador Gemal noted that Egypt and Australia are maintaining strong political ties since establishment of diplomatic relations.
He said back in October 2017, then Governor-General of Australia Sir Peter Cosgrove, visited Egypt to attend commemorations for the 75th anniversary of the Battle of El Alamein and met with Egyptian President Sisi. Whereas, Egyptian Coptic Orthodox Pope Tawadros II and the Minister for Immigration and Expatriate Affairs Nabila Makram visited Australia in September 2017.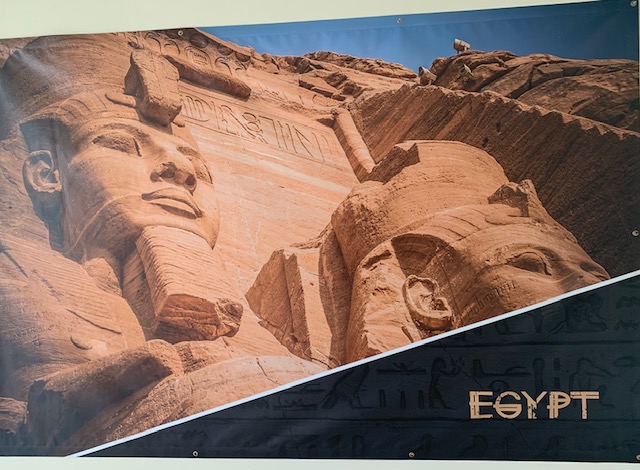 "To build strong political relations between two friendly countries, Friends of Egypt parliamentary group has been established in Australian Parliament", he said adding Australia and Egypt are well engaged on a number of regional and international issues significant to both of them including close coordination on countering terrorism and violent extremism.
Egyptian Ambassador said that both countries also collaborate on regional and international security issues. Both sides are maintaining good coordination at international fora and consult each other on international and regional issues as well.