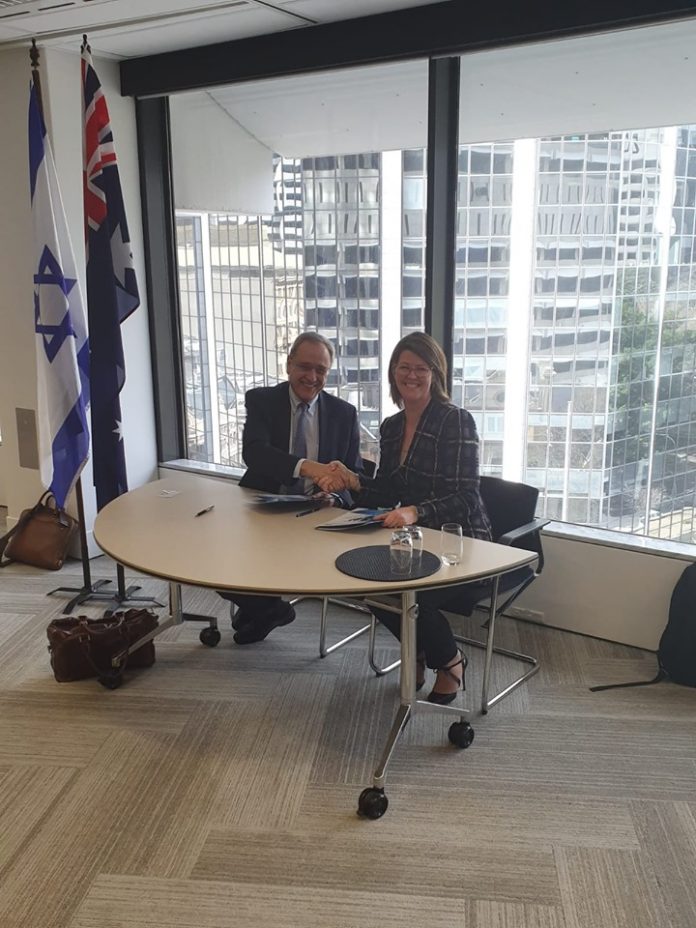 Ambassador of Israel to Australia Mark Sofer and NSW Acting Secretary Health Susan Pierce have signed a declaration of intent for collaboration in the field of health between Israel and State of NSW.
Ambassador Mark Sofer and Ms Susan Pierce signed agreement early this week in a ceremony in Sydney.
"This marks the beginning of an exiting new collaboration in health sector between NSW and Israel for the future", said a statement issued by the Embassy of Israel.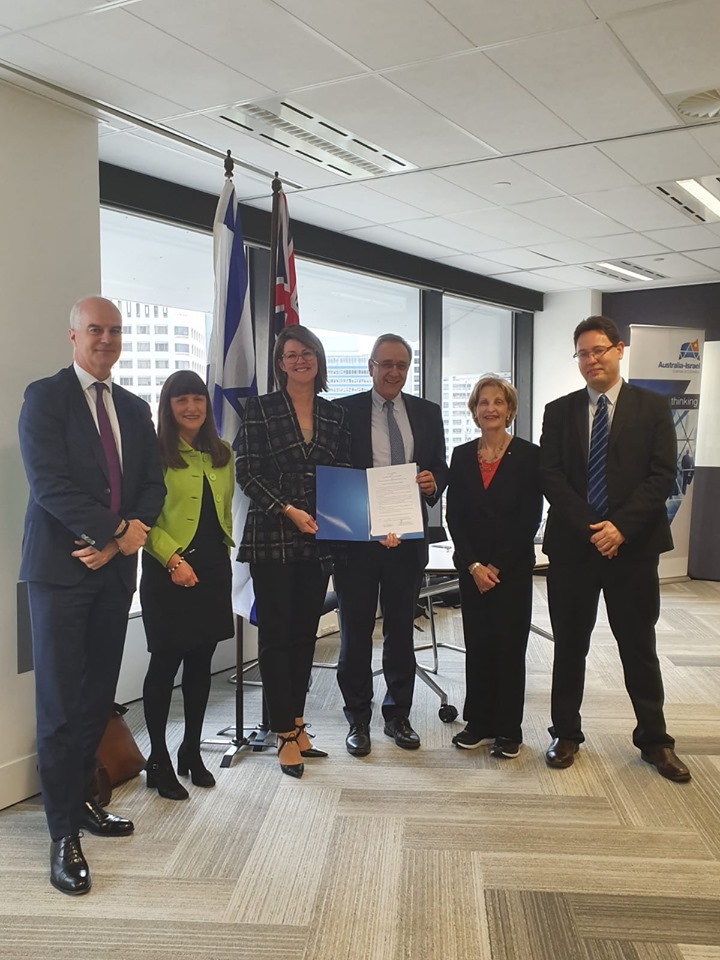 Ambassador Mark Sofer & Deputy Chief of Mission Ron Gerstenfeld also met Medibank CEO Craig Drummond.
The statement said that Mr Craig Drummond will lead an innovation in healthcare delegation to Israel with NSW Sec. of Health Elizabeth Koff.
The tour includes meeting Israeli health & innovation experts, visiting medtech startups & much more.