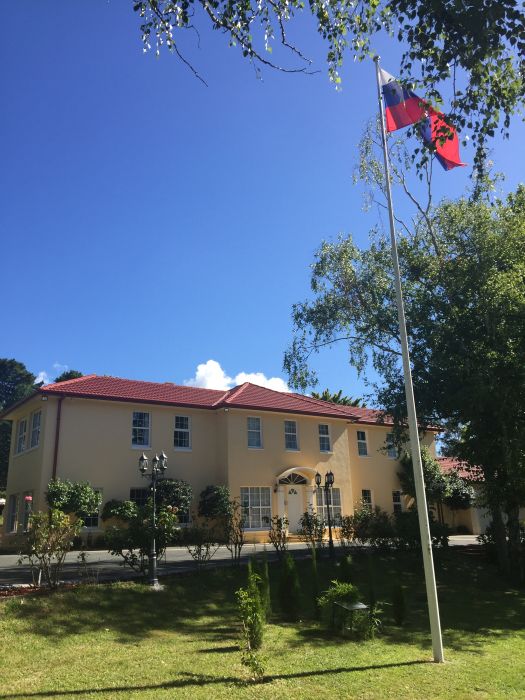 Perturbed with the statement of Foreign Minister Marise Payne over prisoners exchange between Russia and Ukraine, embassy of Russian Federation in Canberra Tuesday raised serious concerns over 'double standards in Australian foreign policy'.
Russian embassy termed the Minister Payne statement as puzzling when she only welcomes the release and homecoming of Ukrainian citizens, showing deep sympathy for their plight.
"Not a single word of compassion is addressed to the people who finally rejoined their families in Russia after being held in custody in Ukraine. Such attitude can hardly be explained without a reference to double standards in Australian foreign policy", Russian embassy noted in statement.
Minister Payne in her statement on September 8 expressed her disappointment that Mr Vladimir Tsemakh, a person of interest in connection with the downing of MH17, was included in the exchange.
Russian embassy reminded that Mr. Vladimir Tsemakh, was abducted from his home by the Ukrainian Security Service in June 2019. The purpose of the kidnaping has now become perfectly clear. He would be cynically used as a tool to manipulate the public opinion in order to make highly questionable accusations against Russia in connection with the downing of MH17 look somewhat credible.
"Far from lending sincere support to the reciprocal humanitarian release of people, Australia, as the statement reveals, was trying to prevent one of them from being liberated", embassy statement read.
Russian embassy accused that Australian side is trying to portray the recent positive step in Russian – Ukrainian relations in the terms of the so called "Russian direct involvement" in MH17 tragedy after disappointed with the failure of the whole rather dubious venture.
"Foreign Minister statement also marks another attempt to misrepresent the topic of the consultations between Russia, Australia and the Netherlands over MH17. It is well known that they cover the full range of issues regarding the investigation of the tragedy, not the "role of the Russian Federation in the downing of MH17", it added.
The statement said that the stance Australia maintains on this matter does not contribute at all to achieving justice for the victims and their loved ones. They deserve the truth, not the ingenuously crafted surrogate.
"Russia, in keeping with UN Security Council Resolution 2166, continue to facilitate efforts to find out the truth and to hold the actual perpetrators accountable rather than those who were designated in advance as the initiators of what had happened", it concluded.