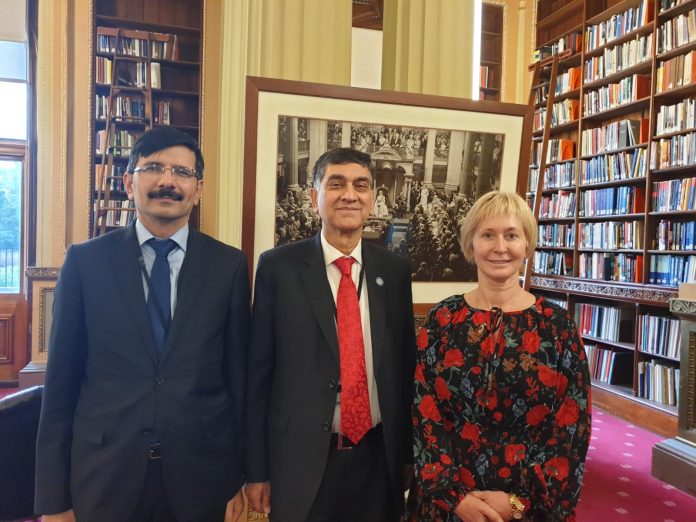 Pakistan High Commissioner to Australia Friday Babar Amin met with Bronwyn Halfpenny, Member of Legislative Assembly and Co-Convener of the Friendship Group of Pakistan in Victoria's Parliament.
The High Commissioner lauded the establishment of the Friendship Group and expressed the confidence that it would go a long way in strengthening people-to-people and parliament-to-parliament contacts. He invited the group for a visit to Pakistan.
Ms Bronwyn Halfpenny expressed satisfaction over the establishment of Pakistan Friendship Group in the Victoria Parliament and expressed the view that it was reflective of the State's desire to strengthen ties with Pakistan.
The High Commissioner briefed Ms. Halfpenny on the human rights violations and humanitarian crisis in Indian Occupied Jammu & Kashmir where people have been put under a lockdown for over three months with little access to outside world.
"It is imperative that the international community play its role in ending IOJ&K's plight", he added. Ms. Halfpenny also expressed concern over the situation.