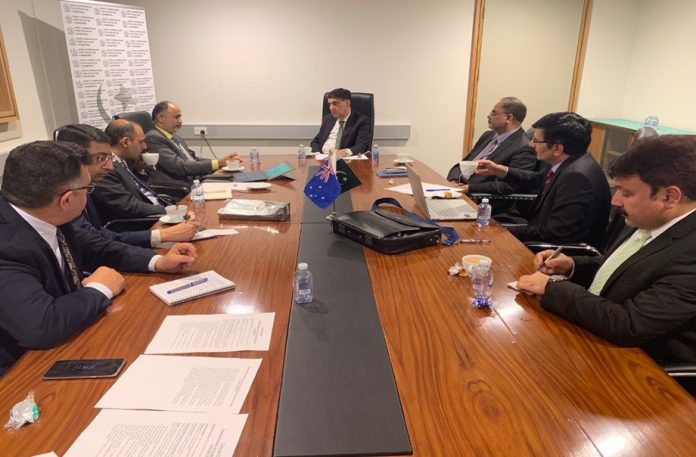 High Commissioner for Pakistan, Babar Amin has stressed that Pakistani Consulates should be unrelenting in their efforts to fulfill consular needs of the community and remain available to provide better and hassle-free consular services.
He was addressing the Consul Generals conference held at the Pakistan High Commission on Wednesday.
Consul General Sydney, Mr. Abdul Majid Yousfani, Consul General Melbourne Mr. Sardar Adnan Rashid, Honorary Investment Counsellor, Mr. Hasan Kanji and officers of the High Commission attended the conference.
"Pakistani Community living abroad is keen to participate in the economic development, progress and prosperity of Pakistan and should be encouraged", he told the participants.
The meeting took a review of the consular work and services being rendered by the Missions in Sydney and Melbourne to the Pakistani diaspora.
The Consul Generals briefed the High Commissioner on the future line of action in different fields of activities.
The meeting also reviewed the existing level of bilateral cooperation in the fields economic and trade, education, culture, sports, tourism projection and science and technology.
The Honorary Investment Counsellor also gave his inputs on trade, economic and investment promotion between the two countries and efforts that are underway.
High Commissioner also emphasized the need to prioritize economic, trade, education, collaboration in science and technology, tourism and projection of Pakistan's soft image.