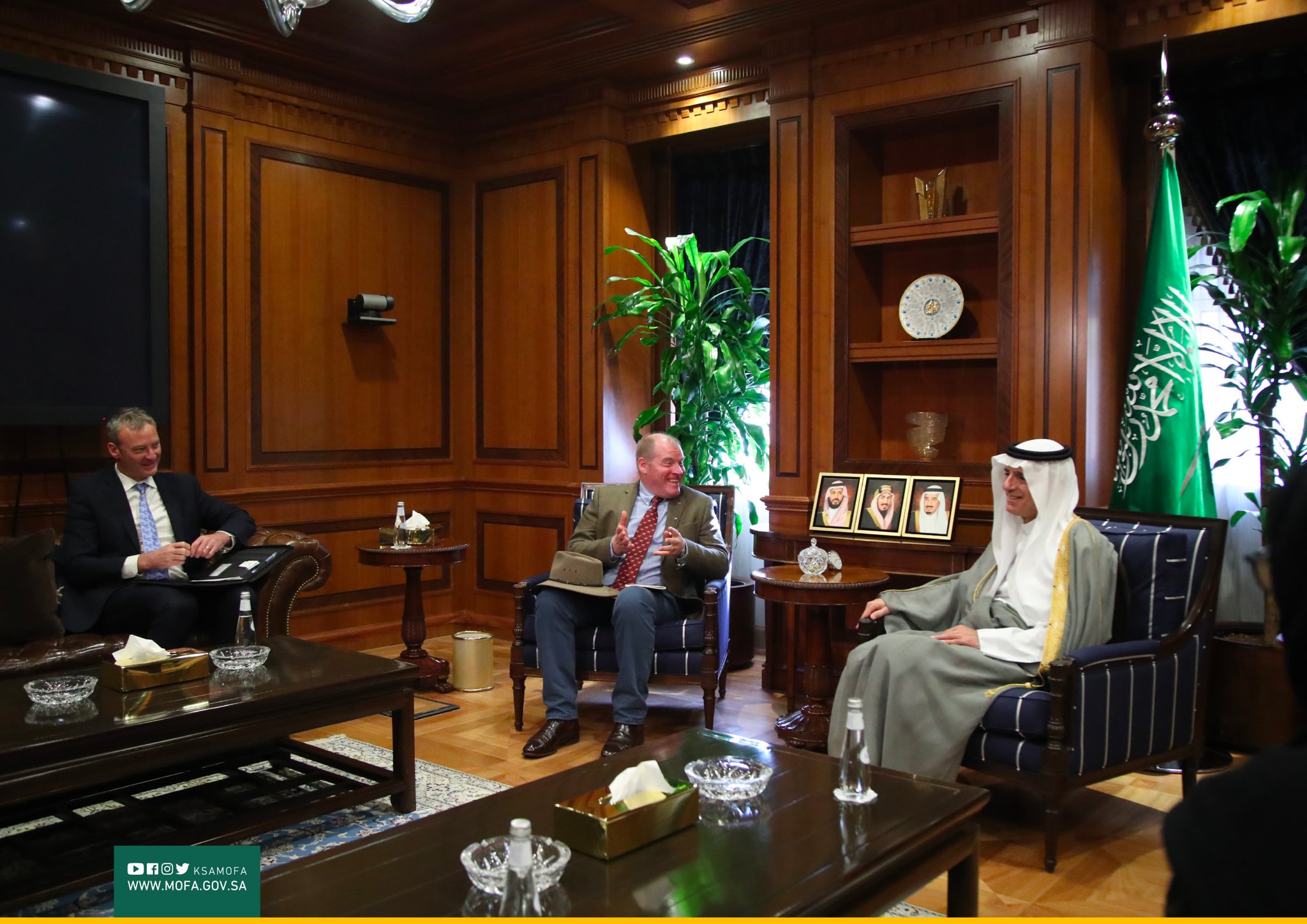 Australian Ambassador to the Kingdom of Australia Mark Donovan along the Ambassador of New Zealand to the Kingdom, Barney Riley met with Minister of State for Foreign Affairs, Member of the Council of Ministers, and Envoy for Climate Adel Aljubeir in his office.
Ministry of Foreign Affairs of Saudi Arabia in a statement said that during the meeting, they discussed issues of common interest.
They explored the ways to enhance cooperation and develop bilateral relations, thus contributing to achieving common interests between the Kingdom and those countries.