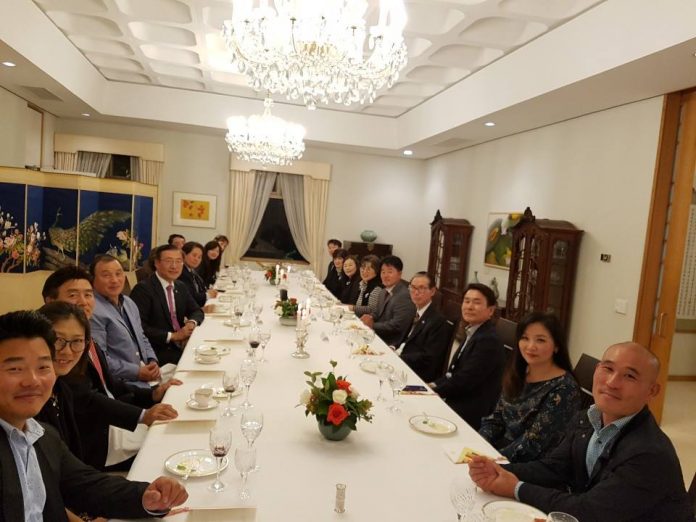 Ambassador of Republic of Korea LEE Baeksoon last week invited fifteen Korean community leaders in capital Canberra including Kyung Ha Park, president of the Korean Association of Canberra on Tuesday 23 April 2019 and had a dinner with them at his residence.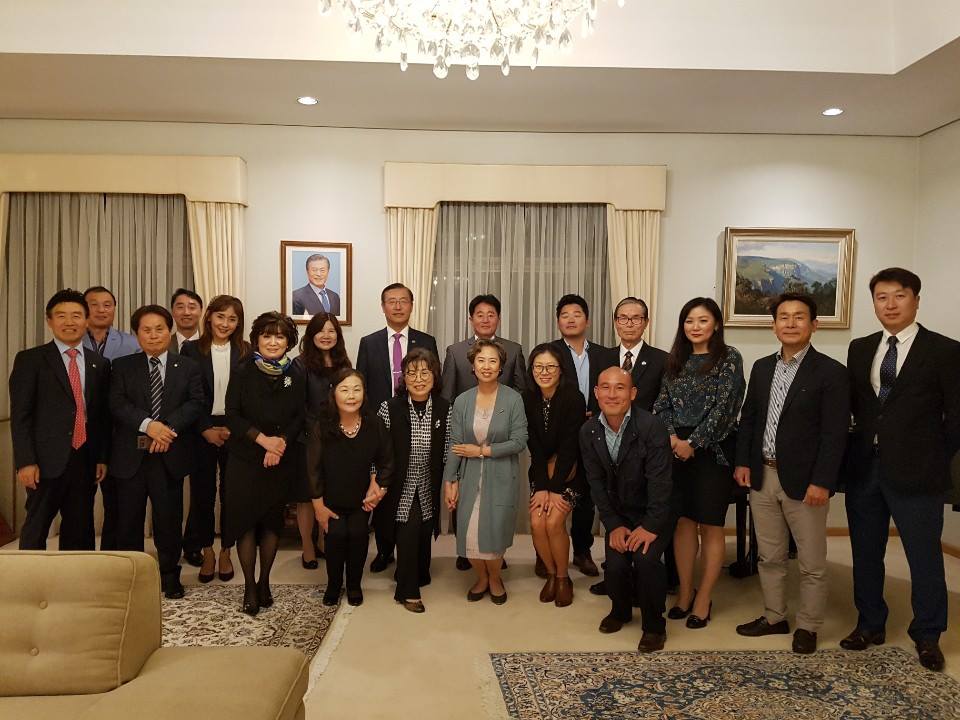 "Ambassador Lee exchanged opinions with the community leaders on ways to develop the Korean society in Canberra and to strengthen cooperation between the embassy and the Korean society", said a statement from embassy of Republic of Korea.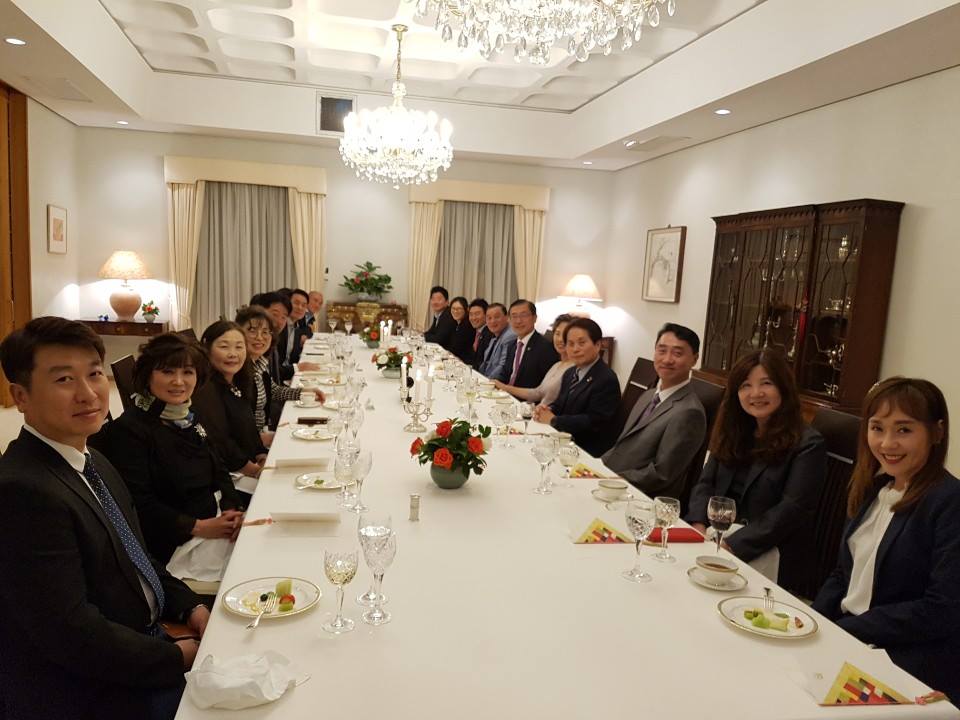 Ambassador Lee also encouraged the leaders to continue their efforts in fostering the development of the Korean society in Canberra.