Amid international borders closure and COVID-19 restrictions, Alan Tudge Federal Minister for Education and Youth of Australia Wednesday proposed delivery of Australian online education to Pakistani students.
In a virtual meeting with High Commissioner of Pakistan Babar Alan Tudge also agreed to further discussions on a formal agreement with Pakistan in education sector.
During the meeting, the High Commissioner briefed the Minister about existing cooperation between the two countries in Higher Education sector and expressed the desire of Government of Pakistan in further enhancing such cooperation especially through collaboration among universities, technical and vocational institutions and inter-governmental bodies.
He also proposed signing of an Agreement between the Education Ministries of the two countries.
The High Commissioner informed the Minister that Australia was the third most preferred destination of Pakistani students.
"Pakistan's young demography offered potential for engaging Pakistan in Australian strategy of "Study with Australia" programme", he emphasized.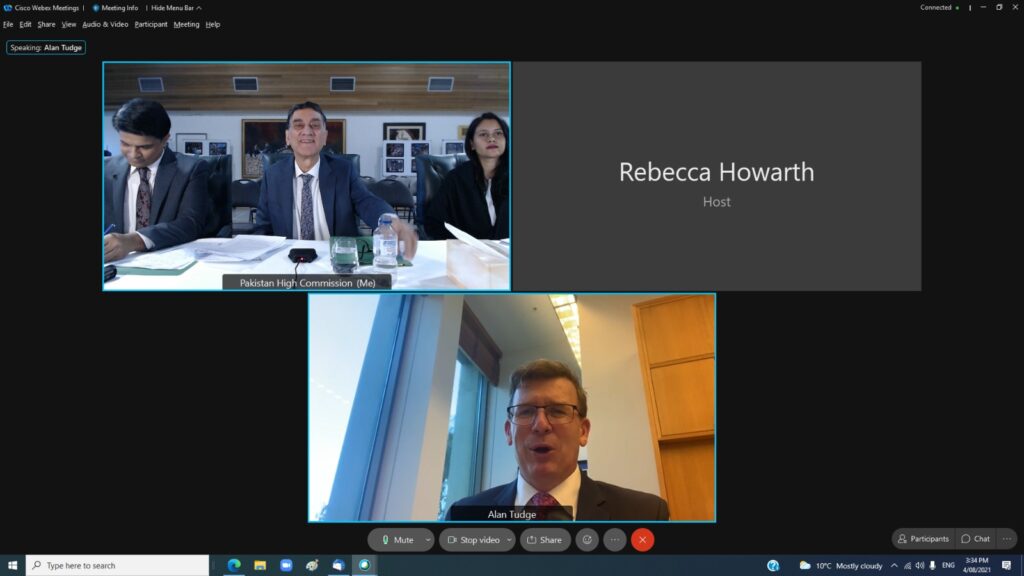 High Commissioner also raised the issue of Pakistani students who were enrolled in different Australian universities and were unable to travel for campus-based studies due to lockdown and restrictions on travel.
"High Commissioner is ready to help arrange a special flight to Australia subject to waiver of travel restrictions", High commissioner informed the Minister.
He also suggested that Australian government may also consider setting up a transit hub in the Middle East to facilitate arrival of regional students in Australia.
He briefed the Minister about overall Covid-19 situation in Pakistan and assured that all students will be fully vaccinated with fresh PCR test results before arrival.
Mr. Alan Tudge appreciated efforts of the High Commissioner in enhancing bilateral education cooperation and pointed out that number of Pakistani students in Australia was growing despite the pandemic. He expressed his desire to see more share of Pakistanis in multinational diversity in Australian Universities.
The Minister also agreed to raise the issue of arrival of Pakistani students, especially prioritizing their return in early batches to Australia on appropriate fora.