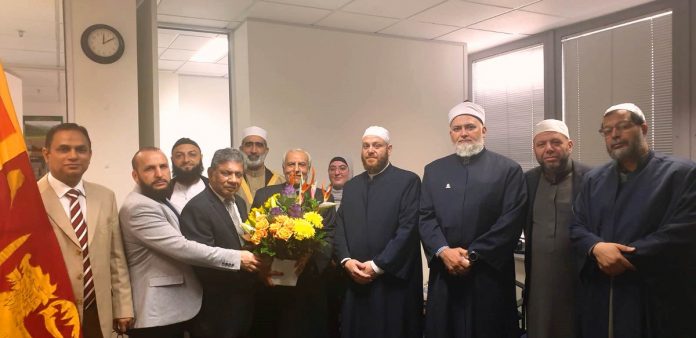 The Grand Mufti of Australia Dr Ibrahim Abu Mohamad, the President of Australian National Imams Council (ANIC) Imam Shadi Alsuleiman along with other ANIC members and the Muslim Community Leaders in Sydney Monday visited Sri Lankan Consulate General to show solidarity with people of Sri Lanka on recent terrorist attacks and offer condolences to Consul General Lal Wickrematunge.
While strongly condemning the menace of terrorism, the Grand Mufti said, "terrorism does not have a religion, color or race".
"These are attacks not only on the Sri Lankan people but on all humanity. It's an international tragedy that Muslims, Christians, Buddhists and many others from different faiths and races are all the victims of these barbaric attacks", Council said in a statement after the visit.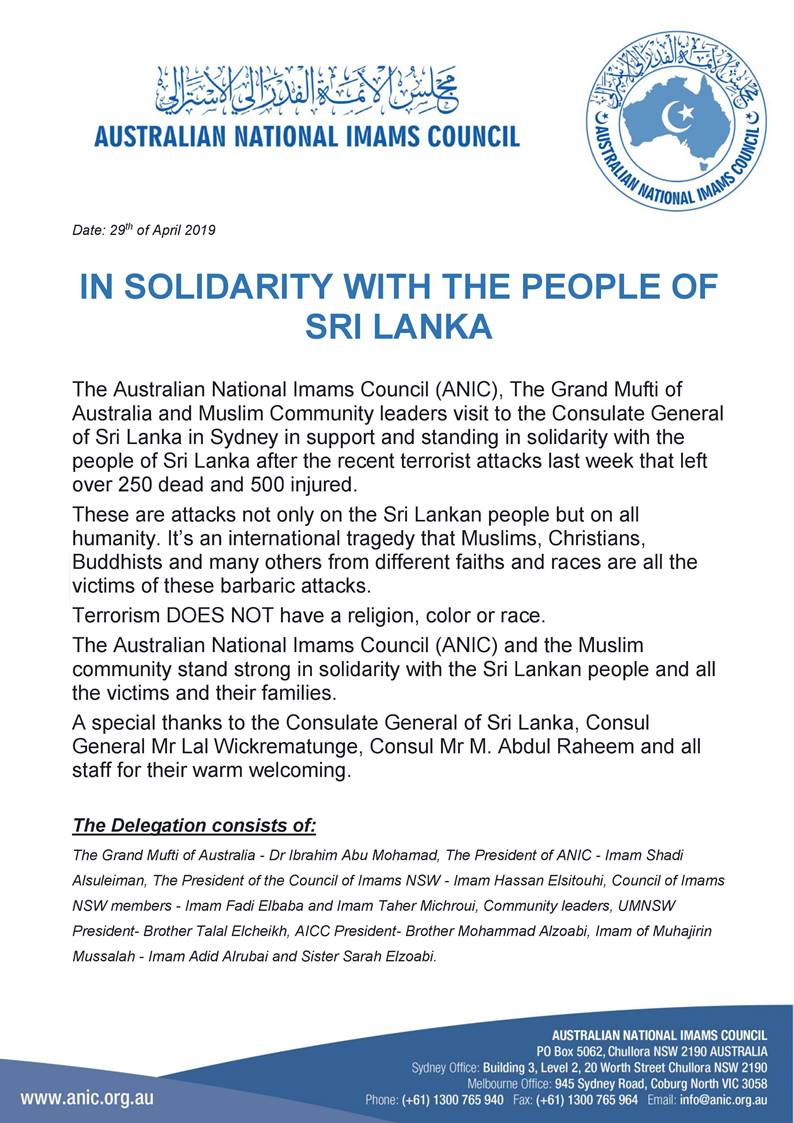 Grand Mufti assured the Consul General that Australian National Imams Council and the Muslim community stand strong in solidarity with the Sri Lankan people and all the victims and their families.
The President of the Council of Imams NSW Imam Hasan Elsitouhi and Council members Imam Fadi Elbaba and Imam Taher Michroui and other Muslim community leaders were part of delegation.