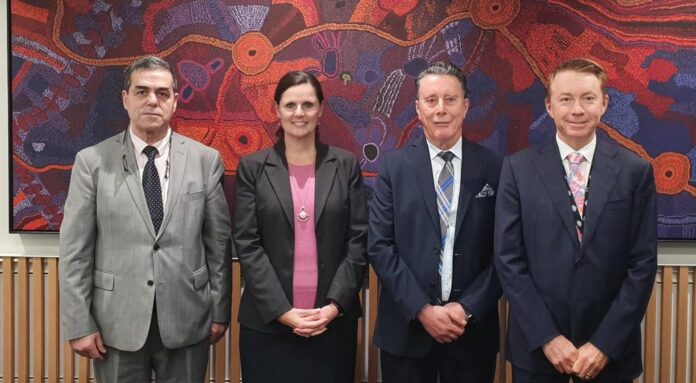 Algeria and Australia were looking to establish a mechanism for political consultations between the two foreign ministries in order to cement bilateral relations.
The issue came under discussion in a meeting between Merzak Belhimeur, Ambassador of Algeria and M. Marc Innes-Brown, who recently appointed as First Assistant Secretary for Middle East and Africa, at the Department of Foreign Affairs and Trade, DFAT.
Mrs Alison Chartres, Assistant Secretary, Africa Branch, Middle East and Africa Division also attended the meeting.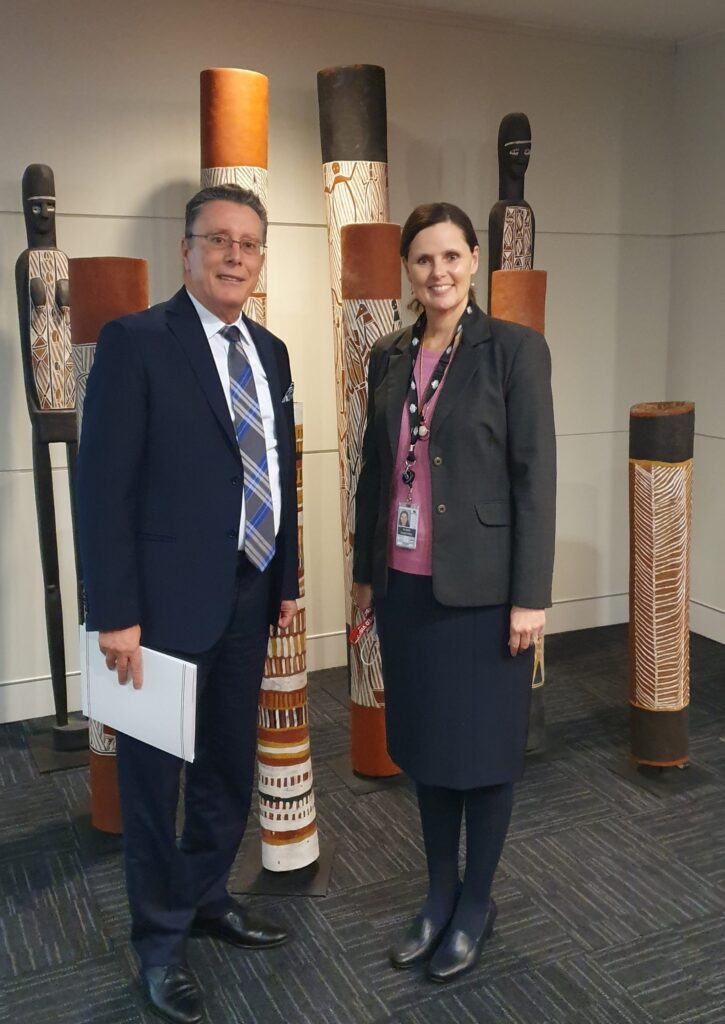 Both sides exchanged views on various issues related to the ways and means to reinforce bilateral cooperation in various fields.
They also explored options to strengthen political dialogue on regional and international issues, particularly that concerning the respective regions, North of Africa and the Indo-pacific.
In this context, both sides agreed that the best way would be the establishment of a mechanism for political consultations between the two ministries of Foreign Affairs.