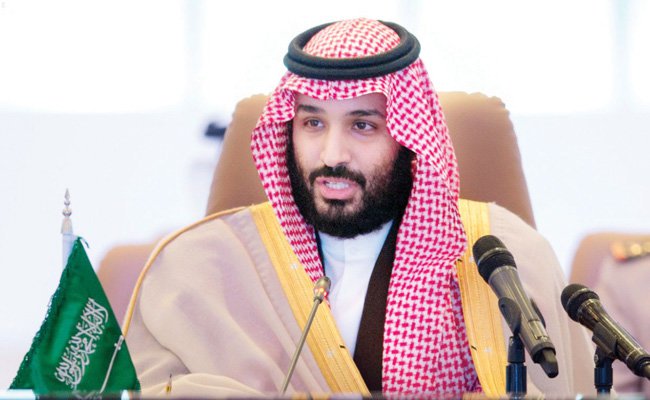 Crown Prince Mohammed bin Salman has vowed that extremists will no longer "tarnish our beautiful religion."
He was speaking at the opening of the inaugural meeting of the Islamic Military Counter Terrorism Coalition (IMCTC) Ministers of Defense Council in Riyadh on Sunday.The crown prince said Sunday's meeting sends "a strong signal that we are going to work together and coordinate together to support each other."
"The biggest danger of this terrorism and extremism is the tarnishing of the reputation of our beloved religion… We will not allow this to happen," he said. "Today, we start the pursuit of terrorism and we see its defeat in many facets around the world especially in Muslim countries… We will continue to fight it until we see its defeat", Arab News quoted him as saying.
Saudi Arabia announced the alliance in December 2015. The alliance consists of 41 countries and identifies as a "pan-Islamic unified front" against violent extremism.
The IMCTC encompasses an integrated approach to coordinate and unite on the four key domains of ideology, communications, counter-terrorism financing, and military, in order to fight all forms of terrorism and extremism and to effectively join other international security and peacekeeping efforts.
The coalition will develop, collect, shop and disseminate a wide range of information on counterterrorism programs and best techniques embarked on by member nations and international organizations.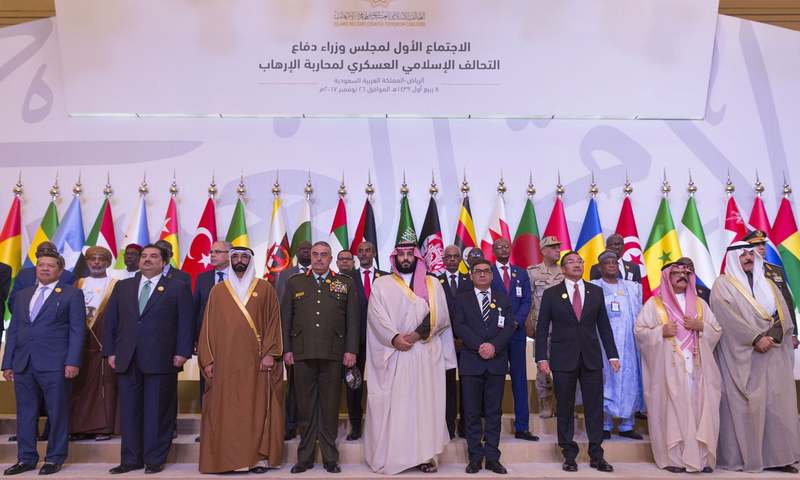 The inaugural meeting of the Islamic Military Counter Terrorism Coalition (IMCTC) Ministers of Defence Council is being held under the theme of 'Allied Against Terrorism'.
"A number of our member countries are under tremendous pressure while fighting well established terrorist organisations due to capacity shortages of their armed forces and law enforcement agencies," said Pakistan's former army chief and the coalition's military commander, Gen Raheel Sharif, at the event, Dawn reported.
"The IMCTC will act as a platform to assist member countries in their counterterrorism operations through intelligence sharing and capacity building."
The alliance aims to "mobilise and coordinate the use of resources, facilitate the exchange of information and help member countries build their own counter-terrorism capacity," Sharif said.
He was of the view that while all individual states were making efforts against the menace of terrorism, the required level of synergy and resources was lacking.
Sharif said that Muslim world was the biggest sufferer of the menace of terrorism and during last six years alone, more than 70% of all deaths attributed to terrorism had occurred in Muslim countries.