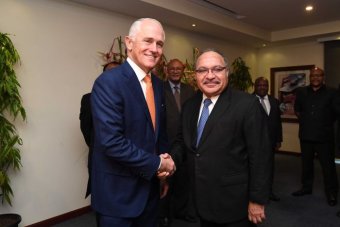 Australia will deliver a new undersea, high-speed telecommunications cable from Australia to Papua New Guinea, the Federal Government has announced.
The announcement came as the prime ministers of the two countries met on the sidelines of the APEC summit currently underway in Vietnam.
Australia's Government also said it was in "close discussions" with Solomon Islands to lay a similar cable.
That decision throws into doubt an agreement between Solomon Islands and private Chinese company Huawei, which announced in July it had signed a contract to construct a cable from Sydney to Honiara.