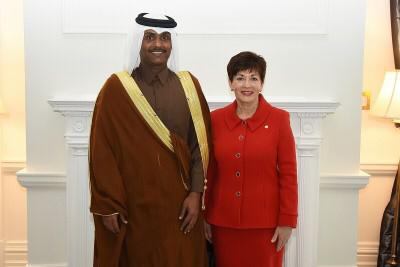 Ambassador Saad Al-Shareef has presented to Her Excellency the Right Honourable Dame Patsy Reddy, GNZM, QSO, Governor-General and Commander-in-Chief in and over the Realm of New Zealand, his Letters of Credence as Ambassador Extraordinary and Plenipotentiary of the State of Qatar to New Zealand, (with residence in Canberra).
Ambassador Saad Al-Shareef on this occasion conveyed the greetings of the Amir Sheikh Tamim bin Hamad Al-Thani to the Governor-General of New Zealand, wishing her good health and happiness and the government and people of New Zealand further progress and prosperity, said a statement from Embassy of Qatar in Canberra issued to Vibe Media.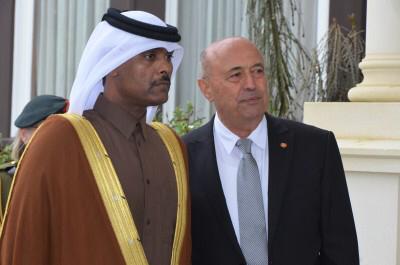 For her part, the Governor-General of New Zealand entrusted the Ambassador to convey her greetings to the Amir of Qatar and his wishes for the Qatari people more prosperity and progress. He wished HE the Ambassador success in his new assignment as well as in his work to strengthen and boost the friendly relations and cooperation between the State of Qatar and New Zealand.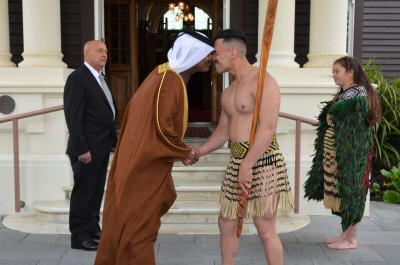 Earlier Ambassador Saad Al-Shareef was offered Powhiri or traditional Māori welcome followed by the inspection of New Zealand Defence Force guard of honour.
Qatar and New Zealand traditionally enjoying close bilateral diplomatic and trade relations based on mutual respect and interests.