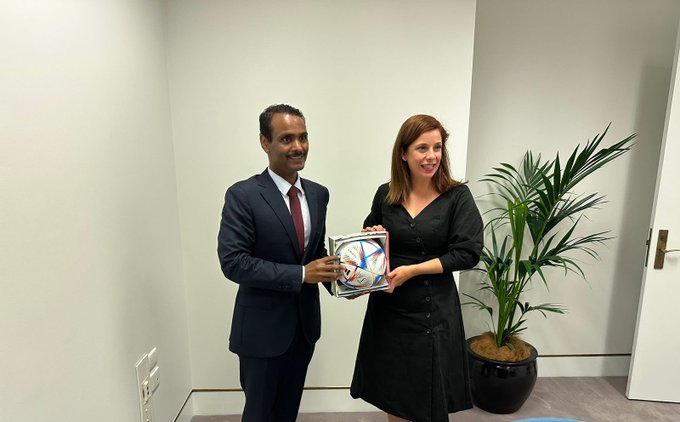 Ambassador of State of Qatar to Australia Saad Al Mahmoud Thursday met Australian Minister for Sport Anika Wells in her office and discussed mutual collaboration in sport between Qatar and Australia.
Qatar is hosting the FIFA World Cup 2022 beginning on 20 November and ending on 18 December. Qatar is first Middle Eastern nation hosting the mega event.
Ambassador Saad Al Mahmoud informed the minister about the preparations and facilities for the Football World Cup matches and invited her to attend and enjoy the sport. He also presented her an official Football as well.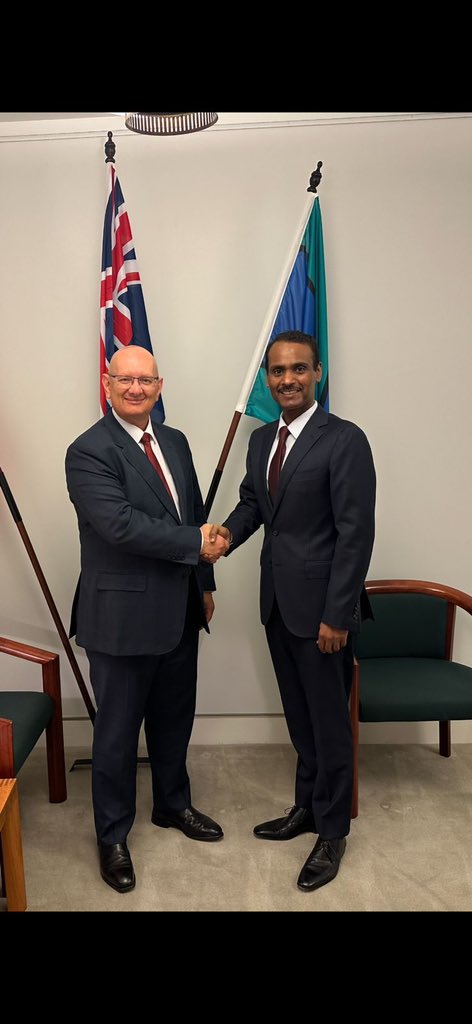 Later, Ambassador Saad Al Mahmoud met with the chair of joint standing committee on foreign affairs defense & trade Shayne Neumann MP.
Both sides discussed bilateral joint cooperation in various domains including trade.