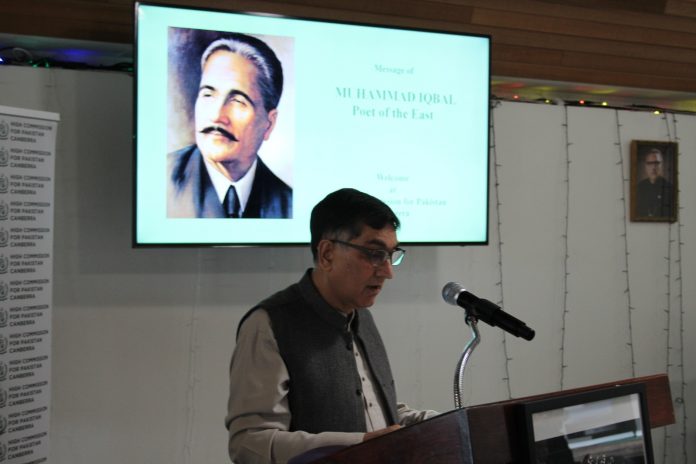 Canberra- To commemorate the 142nd birth anniversary of Poet of the East, Doctor Allama Mohammad Iqbal, a ceremony was held at the High Commission for Pakistan in Canberra.
Ambassador of the Islamic Republic of Iran, Mr. Fereidoun Haghbin and Madam Mrs Zahra Haghbin were the guests of honour. Members of diplomatic corps from other countries and Pakistani community also attended the event.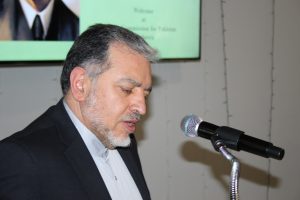 In his scholarly address, the Ambassador of Iran stated that Iqbal had given a clear direction which could still be utilised for uniting the Muslim ummah.
He paid tribute to the poet of the East in these words, "Iqbal's poetry is a beacon of light and a source of inspiration for millions in Iran, Turkey, Central Asia and beyond even today."
In his remarks, Pakistan High Commissioner, Babar Amin recapitulated various phases of Iqbal's poetry. He mentioned that Iqbal's message had not only emancipated the Muslims of the Sub-Continent but had inspired several movements across the globe.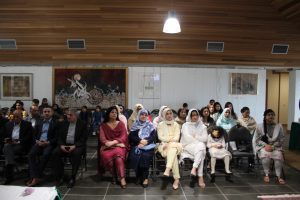 Emphasising that Iqbal's thoughts were primarily focused towards the spiritual well-being and the development of human society, the High Commissioner underscored that Mohammad Iqbal teachings could play a role in bringing peace and harmony in the world.
He stated that the multicultural society of Australia could also benefit from Iqbal's vision of love, harmony and human dignity.
Mr. Muhammad Ali also presented his essay about Iqbal's philosophy. Iqbal Khan recited verses of Iqbal in his melodious voice. Videos on Iqbal's life and poetry were also presented.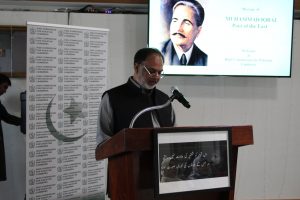 A quiz competition about Allam Iqbal' s life was held which was especially liked by the community members. A Photo Exhibition was also organised to display various aspects of the life of the poet of the East.
Earlier, Quran Khawani was also held and Naats were recited at the Chancery on the auspicious occasion of 12 Rabiul Awaal.