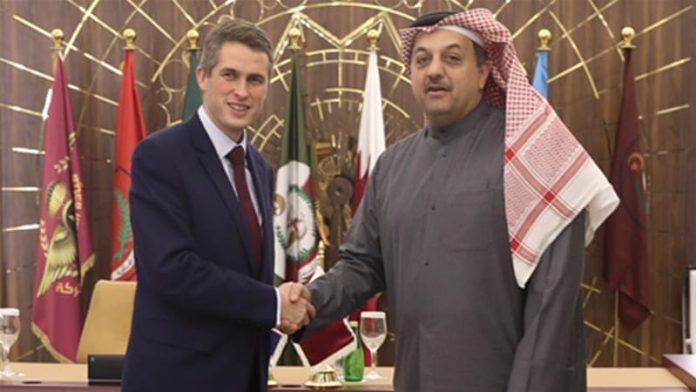 Qatar inked $8bn defense deal to buy 24 Typhoon fighter jets from the United Kingdom.
The deal between the two countries was signed in Doha by Qatar's Defence Minister Khalid bin Mohammed al-Attiyah and his British counterpart, Gavin Williamson, Aljazeera reported Monday.
Earlier Qatar said on Thursday it would buy 12 Dassault Rafale fighter jets from the French aviation company in a deal worth $1bn.
UK Secretary Defense Gavin Williamson said that These formidable jets will boost the Qatari military's mission to tackle the challenges we both share in the Middle East, supporting stability in the region and delivering security at home.
The deal for the Typhoon jets also includes training of air force personnel, the statement said.
The two countries also agreed to create a Joint Operation Squadron, the start of a partnership between Qatar's air force and Britain's Royal Air Force (RAF).