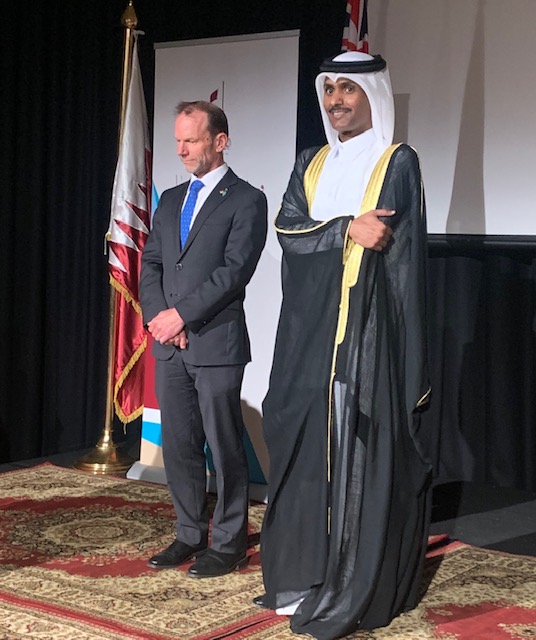 CANBERRA- To celebrate the anniversary of the Qatar National Day, the Ambassador of the State of Qatar in Australia, Mr Saad Abdulla Al Mahmoud Al Shareef Tuesday night hosted a mega reception at Hyatt Hotel in Canberra.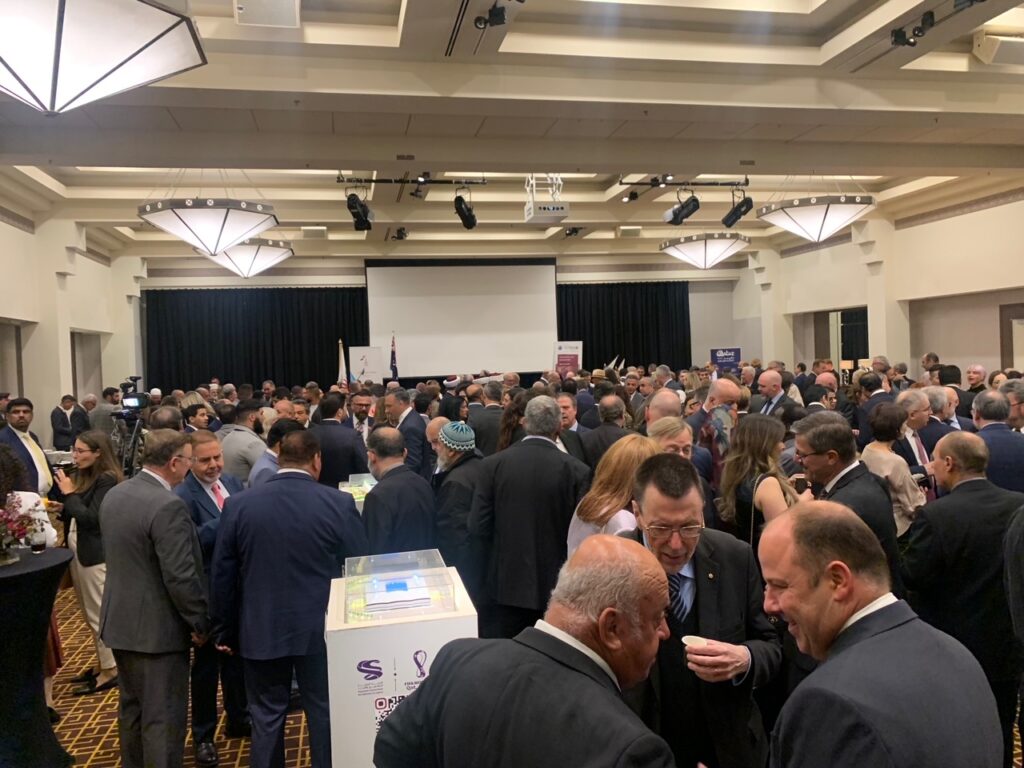 Qatar National Day reception was one of the major diplomatic events the federal capital witnessed. Event was attended by Chief of Protocol at Department of Foreign Affairs and Trade Ian McConville, officials from DFAT, the members of the diplomatic corps in Canberra, members of both federal and ACT parliaments, Qatari community members, media representatives, representatives of religious and cultural bodies and notables of the city.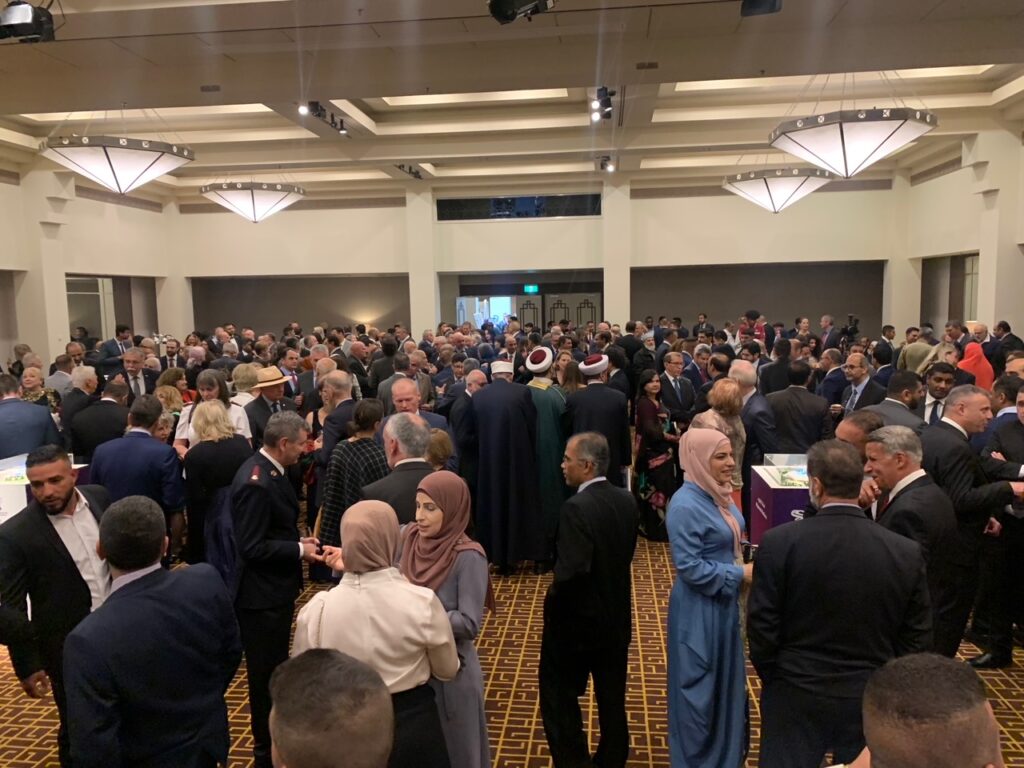 Ambassador Saad Abdulla Al Mahmoud Al Shareef along the senior officials of the Qatar embassy warmly received the distinguished guests.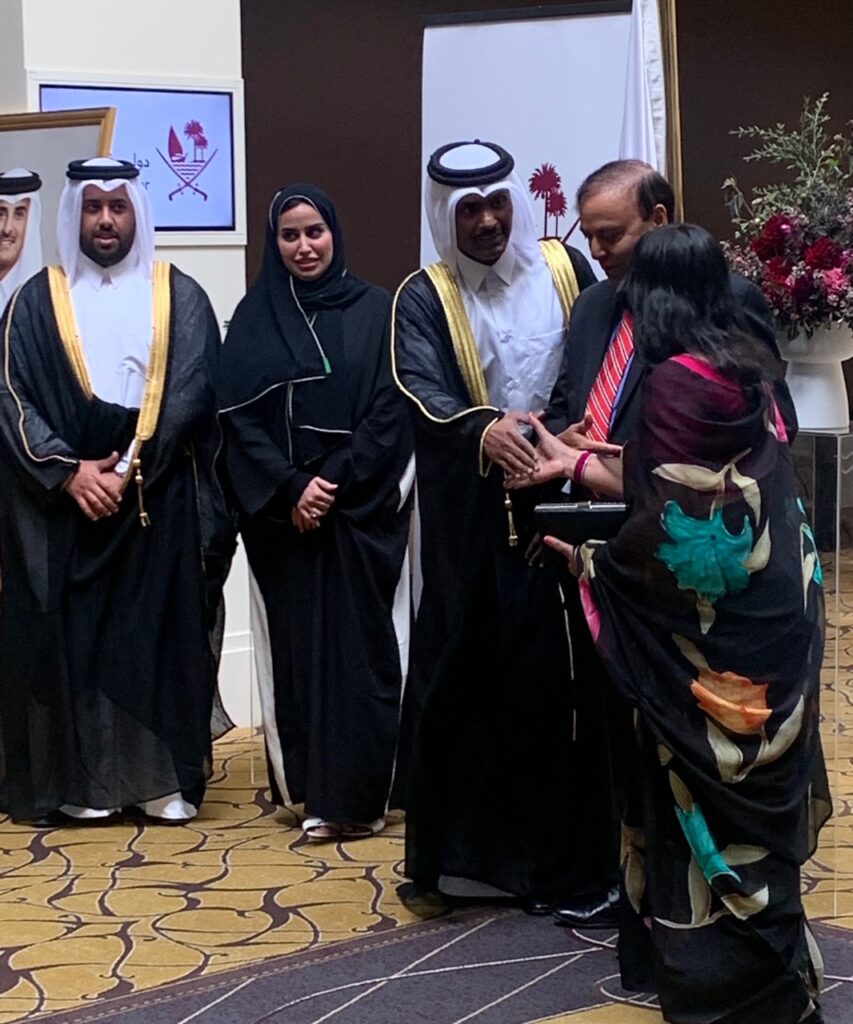 As Qatar is currently hosting the FIFA Football World Cup 2022in Doha, models of all 8 amazing stadiums built for this World Cup were also displayed at the reception.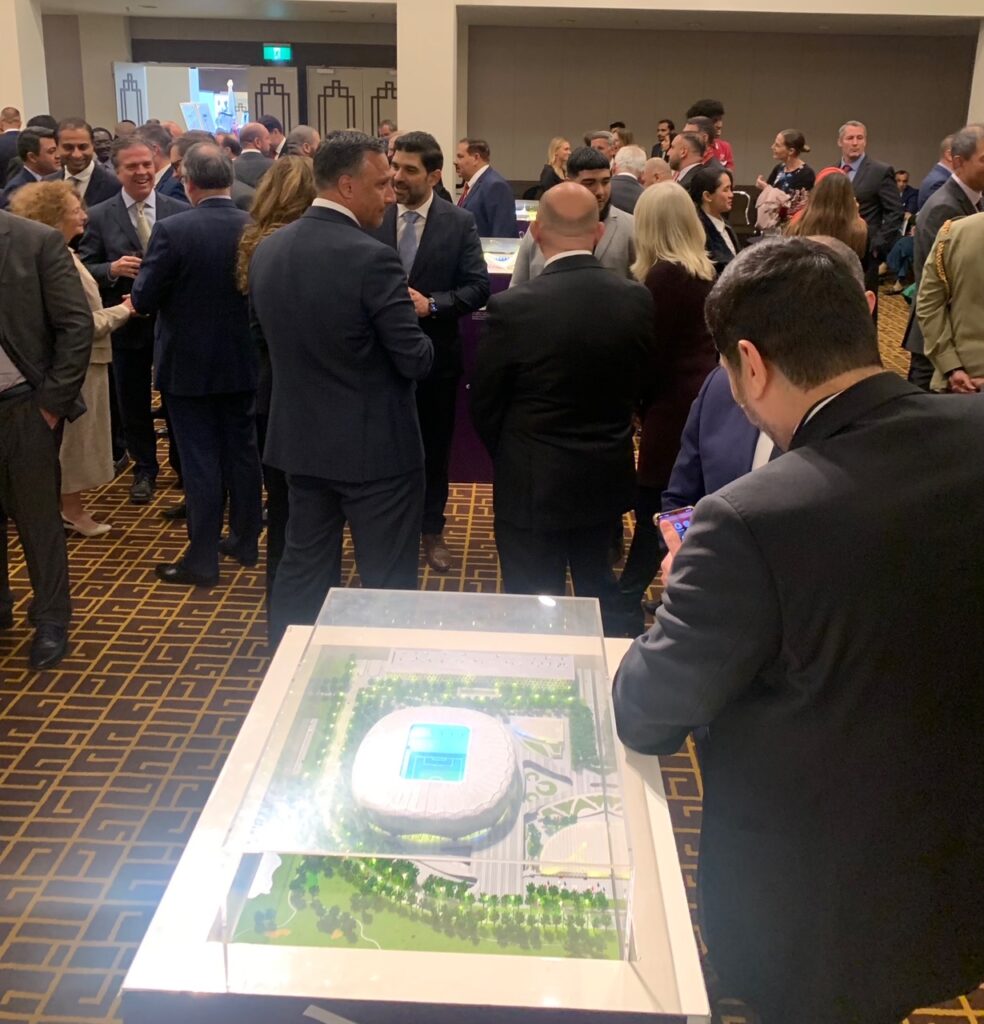 Chief of Protocol at Department of Foreign Affairs and Trade Ian McConville represented the Commonwealth of Australia and greeted the people and government of State of Qatar on behalf of the King and Governor General of Australia.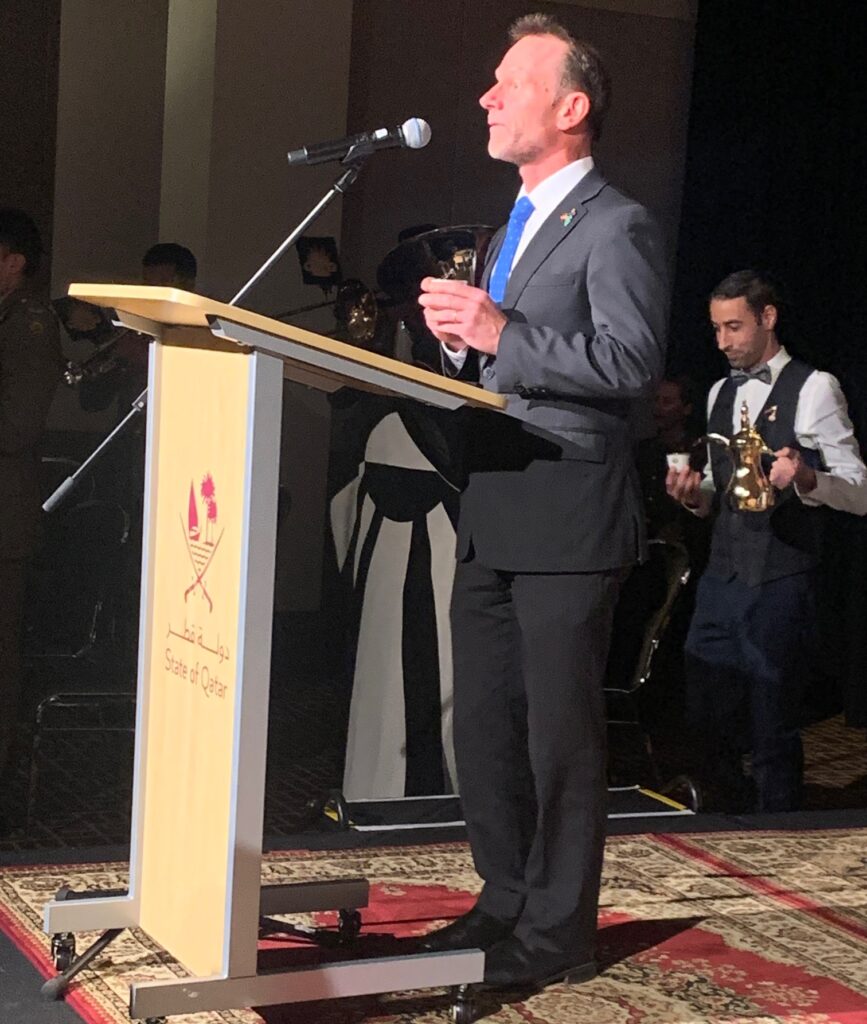 National Day ceremony was started with a documentary showcasing the past and present of State of Qatar, highlighting its magnificent development in last 5 decades.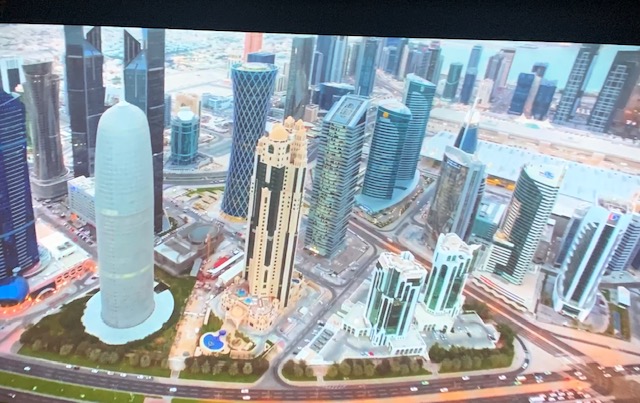 After traditional coffee offered to Ian McConville, Chief of Protocol and ambassador of Qatar and then Qatari and Australian anthems were played by the band of the Royal Military College.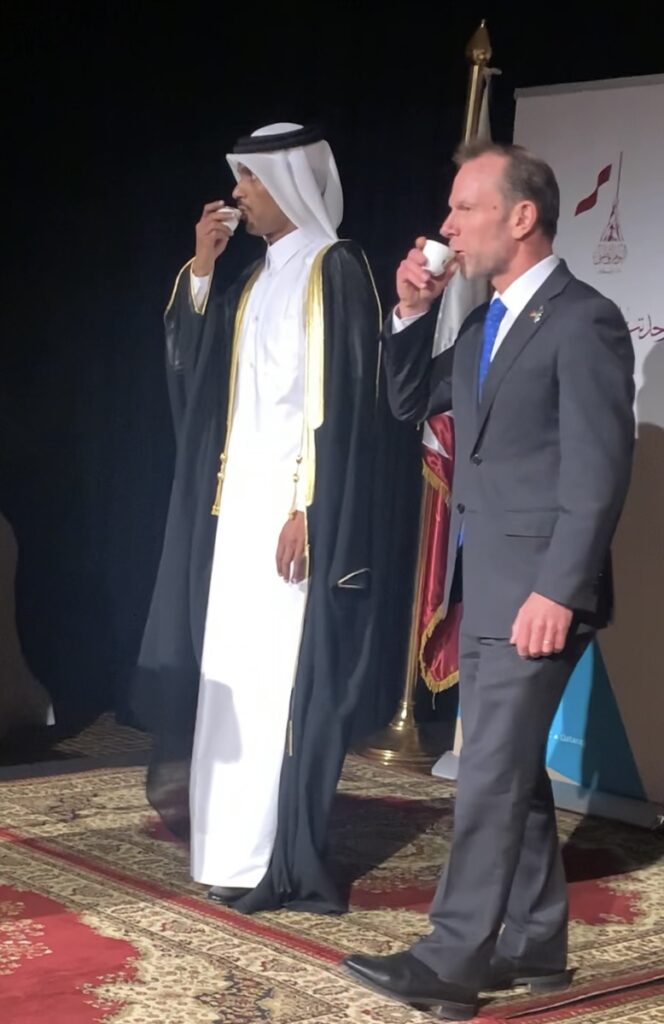 While welcoming the distinguished guests, Ambassador Saad Abdulla greeted the Amir of Qatar, Sheikh Tamim bin Hamad and Qatari people. He also expressed satisfaction on the friendly relations between Australia and Qatar in diverse areas.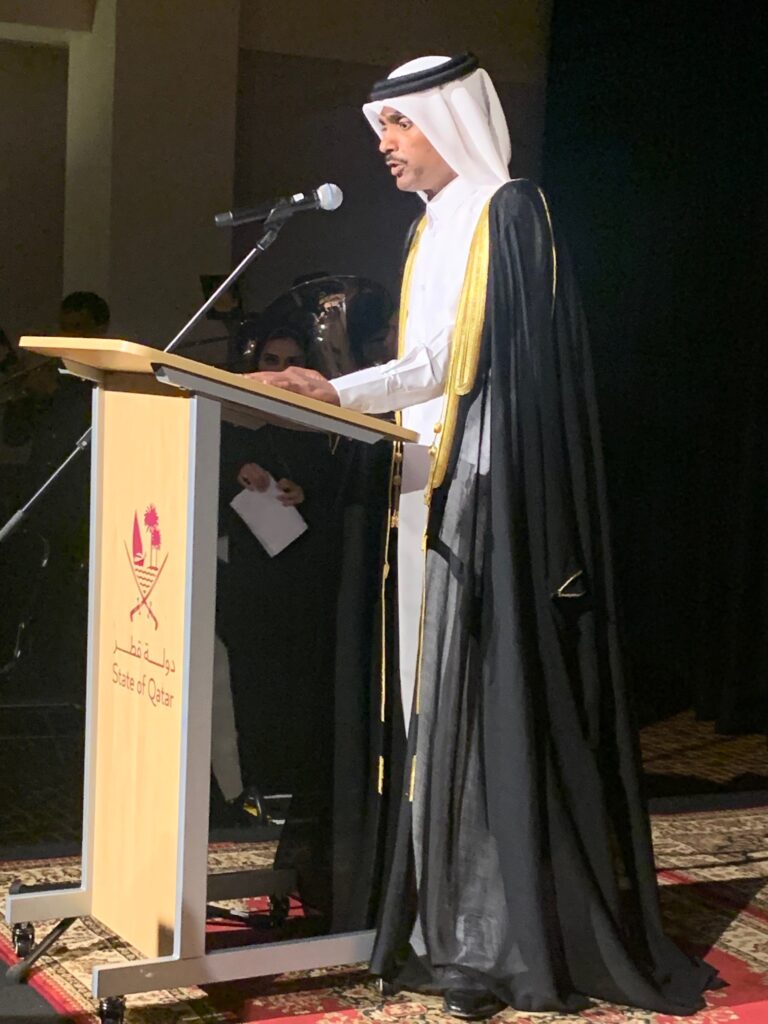 Speech of the Qatari Emir Sheikh Tamim bin Hamad Al Thani at FIFA World Cup opening ceremony at Doha was also televised where he hailed the diversity of the FIFA World Cup.
"From Qatar, from the Arab world, I welcome everyone to the World Cup 2022," the Emir said.
"How lovely it is that people can put aside what divides them to celebrate their diversity and what brings them together all at once," he added.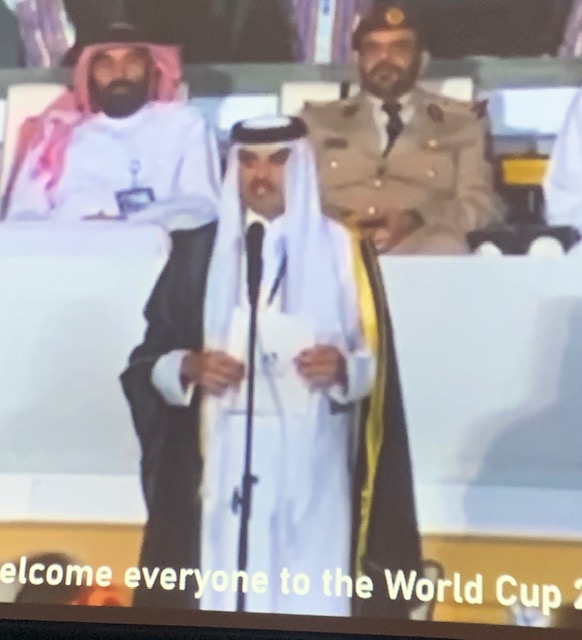 National flag carrier, Qatar Airways this time again provided opportunity to all the guests to take part in a draw to get 2 tickets. Ambassador Saad Abdulla distributed the tickets among both lucky winners.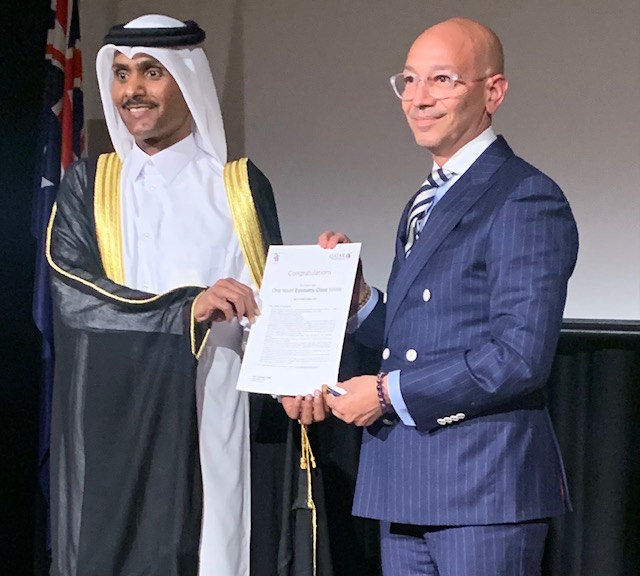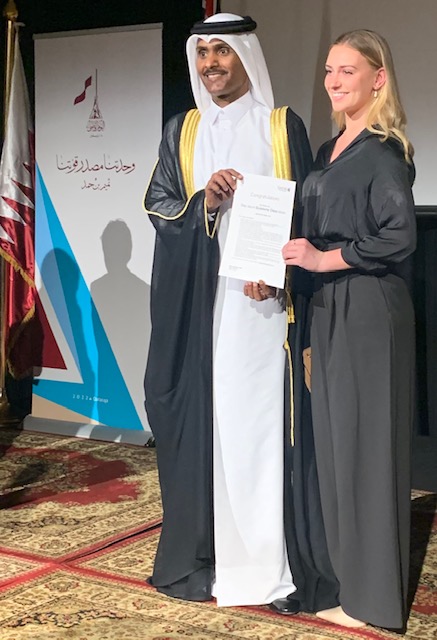 The distinguished guests were entertained with a wide range of traditional and delicious cuisinesas well.