Pakistan High Commission in Canberra on Thursday organized a Video Conference between the Australian Centre for International Agriculture Research (ACIAR) and the Australian Technical And Further Education (TAFE), with the Pakistan Agricultural Research Council (PARC) and the National Vocational and Technical Training Commission (NAVTTC), to explore further avenues for cooperation in the relevant fields.
It was also agreed that the PARC and NAVTTC from Pakistan side and ACIAR & TAFE from Australia would work jointly to promote Technical and Vocational Education and Training (TVET) in the field of agriculture, especially for the empowerment of rural women, in Pakistan.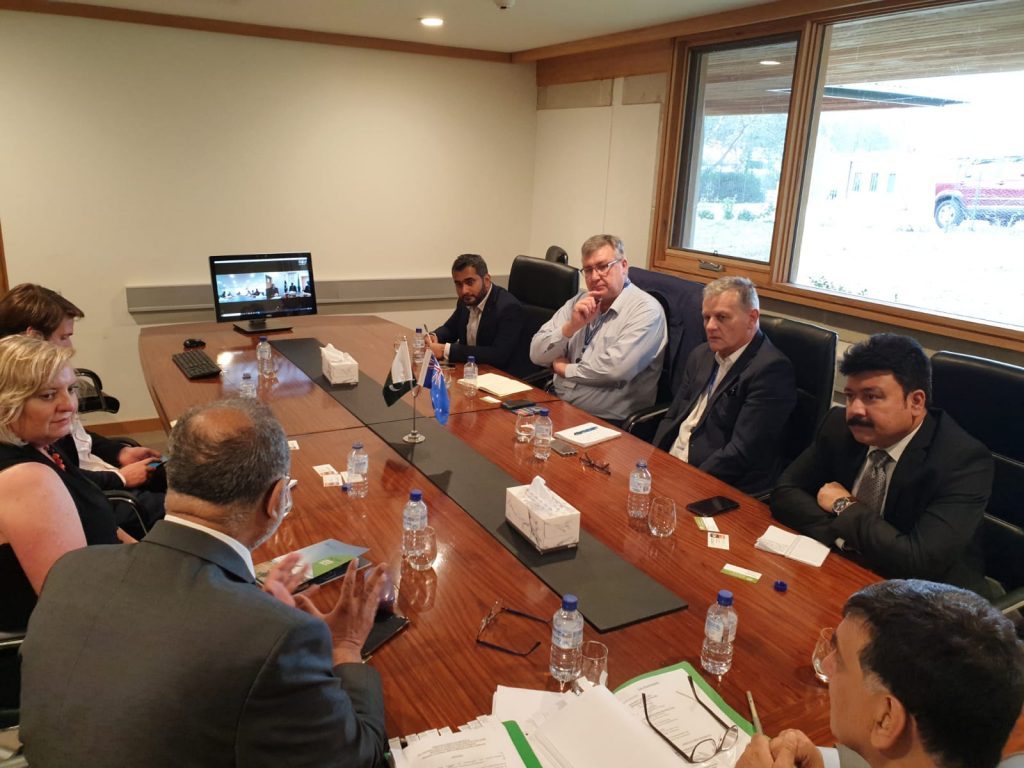 Chairman PARC Dr. Muhammad Azeem Khan and Dr. Nasir Khan, Executive Director, NAVTTC, represented their respective institutions from Islamabad, while Ms. Eleanor Dean, General Manager, ACIAR and Mr. Craig Robertson, Chief Executive Officer, TAFE represented their organizations at the video-link established at the Pakistan High Commission in Canberra.
In his welcoming remarks, High Commissioner Babar Amin highlighted the significant assistance that ACIAR and TAFE Australia have extended to Pakistan in capacity building, research and skills development.
The Chairman, PARC and Chief Executive Officer NAVTTC outlined the priorities of their institutions for further strengthening cooperation with the counterparts organizations in Australia.
The Representatives of ACIAR and TAFE stated that cooperation and research collaboration with Pakistan had been very beneficial to the Australian side as well, providing them valuable experience.
They expressed keen desire to work on joint projects with their counterpart institutions in Pakistan.