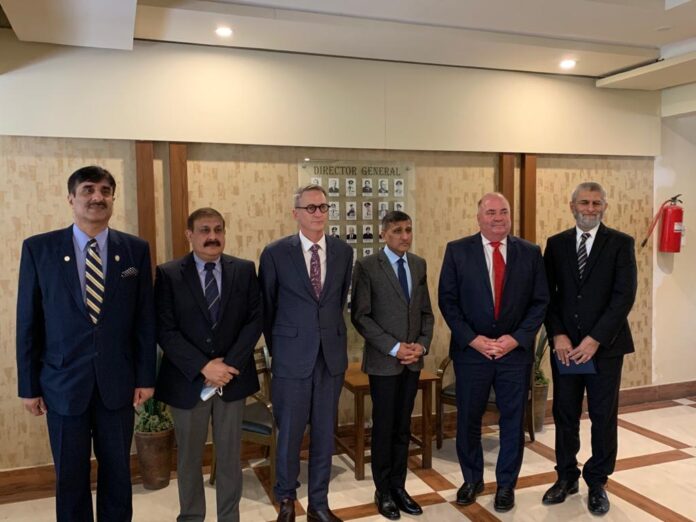 Australia and Pakistan Thursday agreed to enhance cooperation at bilateral and multilateral levels to counter the menace of terrorism and terrorism-financing.
Australia's counter-terrorism Ambassador Roger Noble who is currently visiting Pakistan held productive discussions with Director General Federal Investigation Agency of Pakistan Dr. Sanaullah Abbasi.
The Australian Federal Police has a decades-long relationship with Pakistan law enforcement and cooperation between our agencies continues to disrupt transnational crime. Through the provision of training programs and specialist equipment, Australia builds Pakistan's capacity to counter serious and organised crime.
Both sides discussed the need for int'l cooperation on transnational crimes, including countering violent terrorism, people smuggling and terrorism-financing.
Australian High Commissioner to Pakistan Dr. Geoffrey Shaw also attended the meeting.
Ambassador Roger Noble was appointed as Australia's Ambassador for Counter-Terrorism on 18 February 2021. He is responsible for leading Australia's international engagement on counter-terrorism and represents Australia at bilateral, regional and multilateral forums.