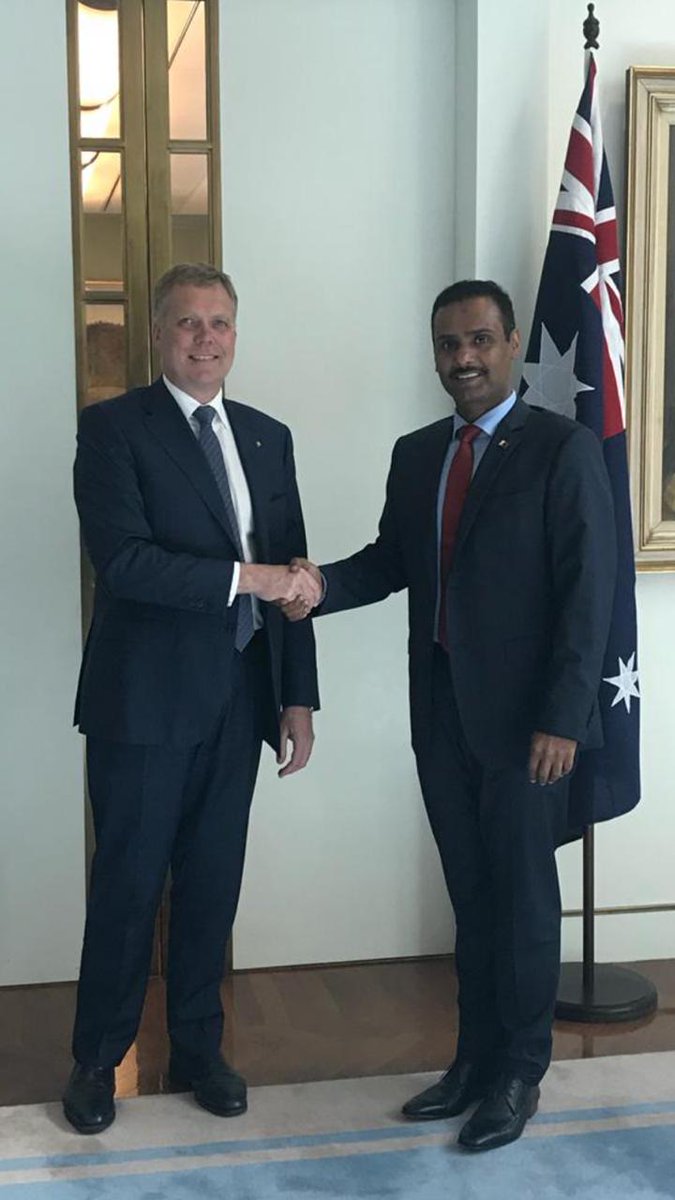 Qatar and Australia have renewed their commitment to boost their bilateral ties to a new height especially in fields of trade, education and parliamentary cooperation.
The issues were discussed during a meeting between the Ambassador of State of Qatar to Australia, Saad bin Abdullah Al Mahmoud and Tony Smith, Speaker of the House of Reps on Friday at the Federal Parliament House, Canberra.
Australia enjoys a friendly and fast developing bilateral relationship with Qatar underpinned by commercial ties and complementarities between the two countries.
The two sides explored new ways to enhance mutual collaboration.
Ambassador of Australia to Qatar, Dr Axel Wabenhorst last week also met with Qatari Secretary-General of the Foreign Ministry Dr Ahmed bin Hassan Al Hammadi in Doha.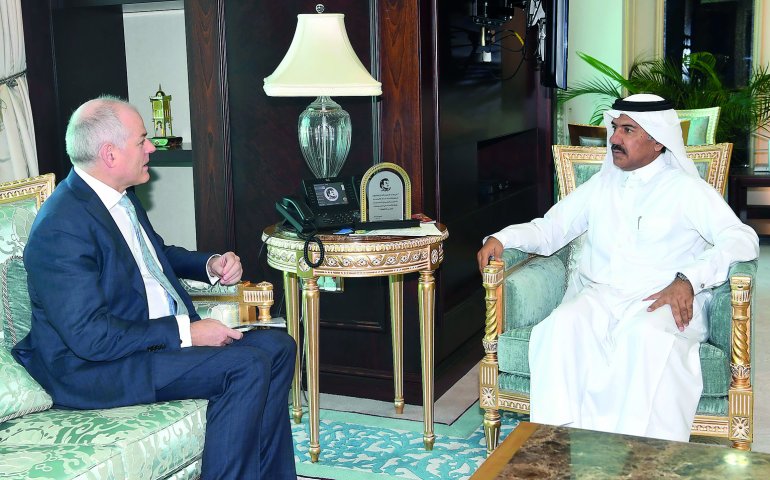 According to The Peninsula, both sides reviewed bilateral relations between the two countries, ways of boosting and enhancing prospects for cooperation and matters of common concern.
Relations between Australia and Qatar are witnessing upward trajectory in recent years. Australia is the 24th trading partner of Qatar and the volume of trade exchange between Qatar and Australia reached nearly QR2.97 billion in 2017.
There are 144 Australian companies operating in Qatar, of which 15 are wholly owned by Australians, while 129 are joint venture companies with Australian Qatari capital. The companies are engaged in the fields of trade, contracting, construction, engineering consultancy, marine services, food trade, and others.