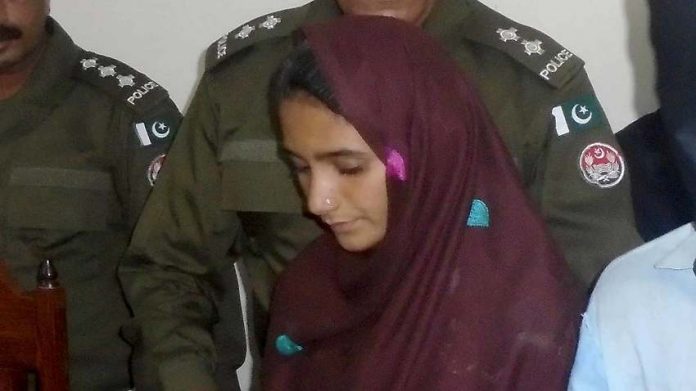 Australia has urged Pakistan to release blasphemy accused Aasia Bibi as a Liberal Senator suggested to reconsider the "relatively generous" aid provided to Pakistan.
Christian mother Aasia Bibi has been sentenced to death in Pakistan for offending the prophet Mohammad and Australian diplomats are actively lobbying for the release of Aasia Bibi, SBS reported Thursday.
Pakistan's Supreme Court met on October 8 to consider her last legal appeal, but there has been no announcement or confirmation of when a decision will be made.
If the court upholds Bibi's conviction, her only recourse will be a direct appeal to the President for clemency.
According to the report, Australian Foreign Affairs officers have raised the case with high-ranking Pakistani officials twice in the past five weeks.
First Assistant Secretary, South and West Asia Division Simon Merrifield discussed the matter with Pakistan's high commissioner earlier this month.
His approach came after Australia's Ambassador for Women and Girls, Dr Sharman Stone, along with the high commissioner to Pakistan Margaret Adamson, raised the case with Pakistan's new minister for human rights.
"We continue to advocate for her release," Mr Merrifield told a Senate estimates hearing on Thursday in Canberra.
Dr Sharman Stone paid a three day visit to Pakistan in September to exchange views on gender equality and the rights of women and girls. During her visit, Dr Stone also launched a A$6 million sexual and reproductive health program bringing family planning services to thousands of women living in areas bordering Afghanistan.
Liberal senator Eric Abetz during the hearing suggested Australia ought to reconsider the "relatively generous" aid provided to Pakistan as part of its representations.
"When a country seems to be so recalcitrant, I'm just wondering whether financial matters might assist them to mend their ways," Senator Abetz said.
Foreign Minister Marise Payne was careful to point out the court appeal is still afoot.
"Senator, I think it's important to note there are certain matters before the Supreme Court of Pakistan at the moment, and we're very conscious of that," she said.