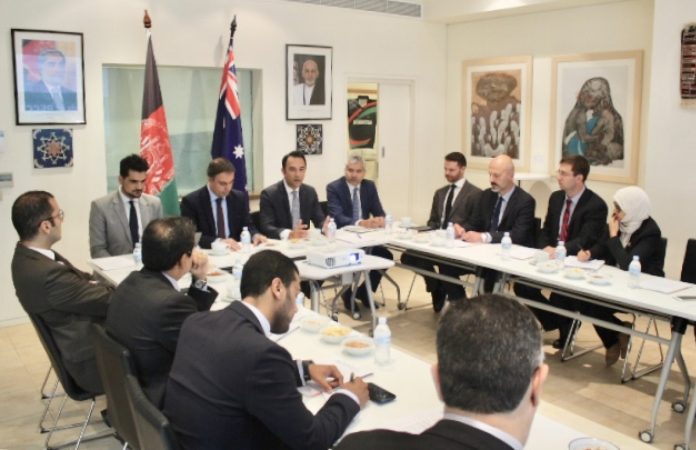 The inaugural meeting of Canberra Friends of RECCA Group was held in Canberra last week co-organized by the Embassy of Afghanistan and Kabul based Secretariat of the Regional Economic Cooperation Conference on Afghanistan (RECCA).
Meeting was attended by the ambassadors and senior representatives from diplomatic corps in Canberra, Iran, Pakistan, Turkey, Georgia, Azerbaijan, India, China, Japan, Saudi Arabia, Qatar, UAE, Russia, and the Australian Institute of International Affairs (AIIA), said a statement issued by the Afghan Embassy.
Afghan Ambassador Wahidullah Waissi, highlighted the significant role that Regional RECCA has played since its inception in 2005 as an important platform in promoting regional economic cooperation and integration in central-south Asia and beyond.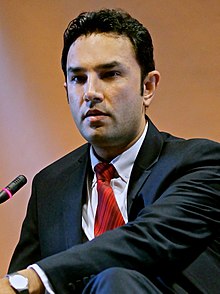 "Participants need to use the friends of RECCA Group as an opportunity to strengthen partnerships, networking and friendship among the RECCA region", he urged.
Mr. Hassan Soroosh, Director General for Economic Cooperation from the Ministry of Foreign Affairs of Afghanistan delivered a detailed presentation on the vision, objectives, priority projects and the new approach and developments under RECCA for enhancing energy cooperation, trade and connectivity, business to business promotion, the inclusion of a women's economic empowerment component as well as the establishment of a research centre under RECCA.
The next meeting of Friends of RECCA Group will be held in Canberra in 2019 prior to the 8th RECCA Ministerial Conference.