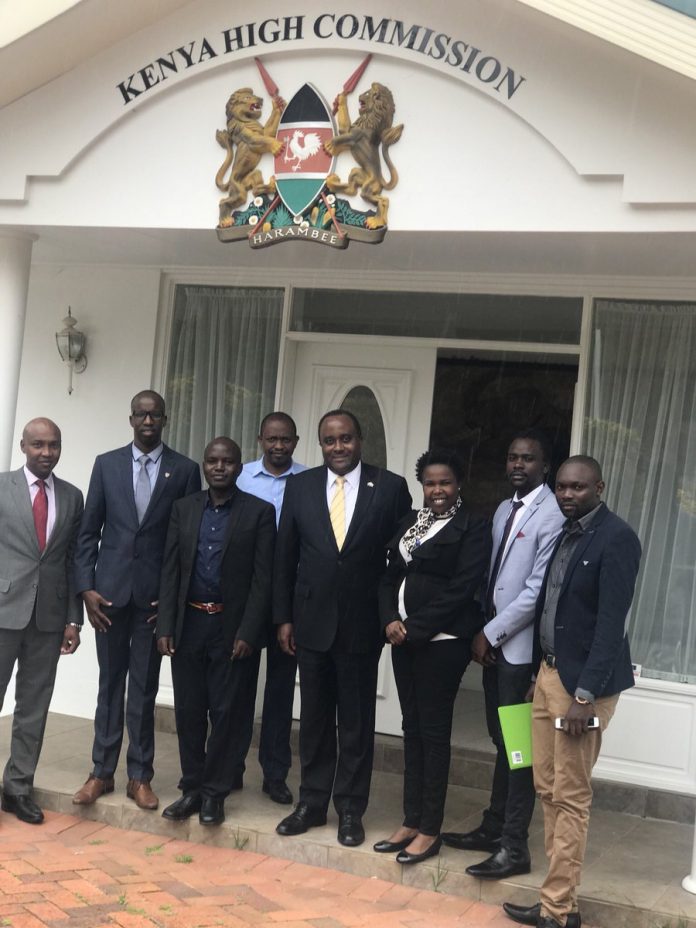 The High Commissioner for Kenya ISaiya Kabira has urged Kenyan Diaspora to stay united and work for the mutual beneficial closer ties between Kenya and Australia.
The High Commissioner expressed his views during a productive meeting with officials of Kenyans in Sydney Welfare Association (KISWA).
Matters pertaining to strengthening partnerships between the High Commission and Kenyan Diaspora Associations were discussed.
The Association officials informed the High Commissioner on issues being faced by the Kenyan community.
Mr. Kabira encourage Kenyans to stay united and commended diaspora associations for their work.