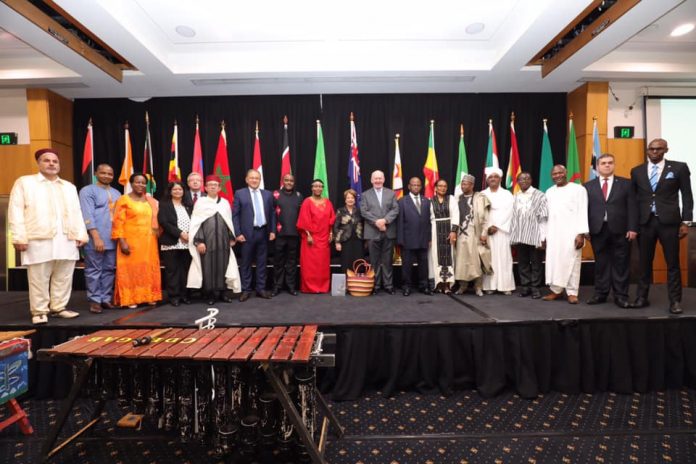 To commemorate the foundation of the Organisation of African Unity, showcasing the best of African culture, talent and diversity, the diplomatic corps of African nations in Canberra hosted annual Africa Day reception at Hellenic Club on May 23.
The honourable Sir Peter Cosgrove, Governor General of the Commonwealth of Australia was the guest of honour.
Heads of diplomatic missions of African countries in Federal Capital warmly welcomed the Governor General and Lady Cosgrove. This year marks 56 years of determined efforts for unity among the African people and the socio-economic freedom to better their lives.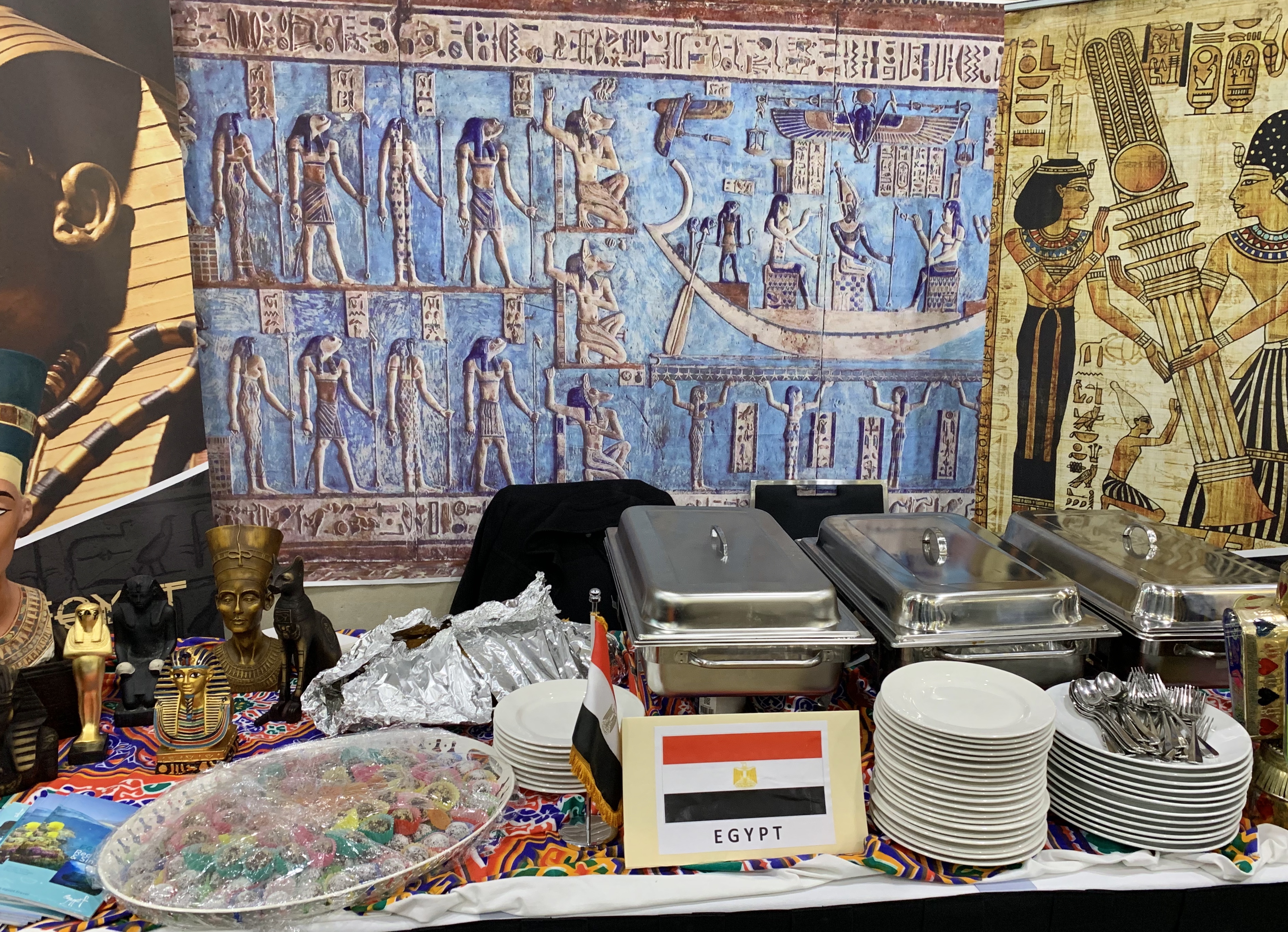 Africa Day reception was a mega cultural event projecting diverse and rich in culture of African nations with display of food, music, dancing and drumming.
While greeting to African diplomatic corps and African diaspora in Australia on behalf of all 25 million Australians, Governor General said that Africa is a great continent, rich in so many ways, place of vast natural resources, landscapes and safaris.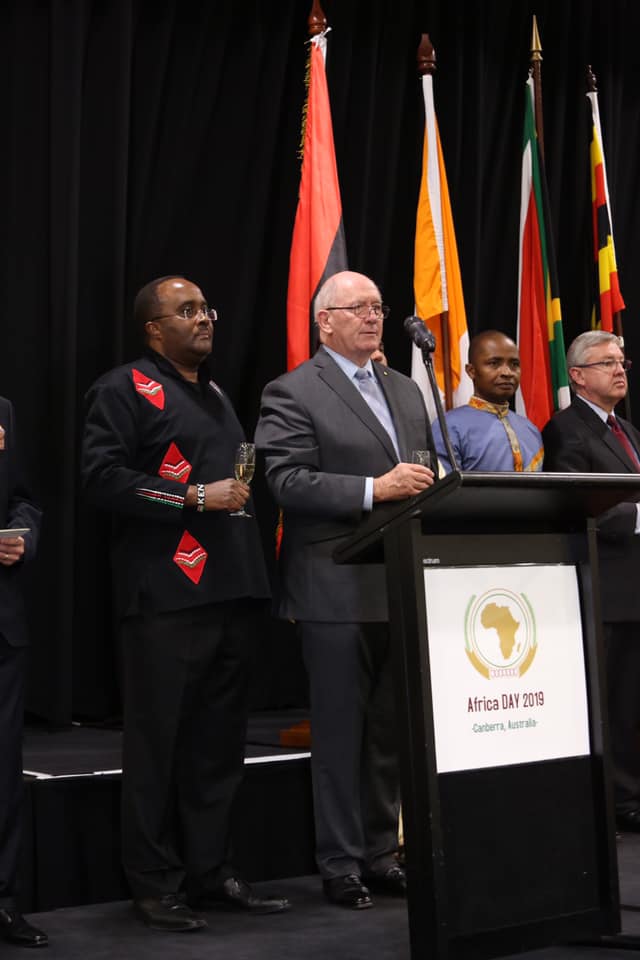 "The greatest thing of Africa is the spirit and energy of its people of many backgrounds and cultures', he said while addressing the event.
Referring nearly half a million African Australians, he said Australia is involved in so many ways with the nations and peoples of Africa and Africans area contributing so much and in so many ways to the Australian life and our diverse multicultural nation.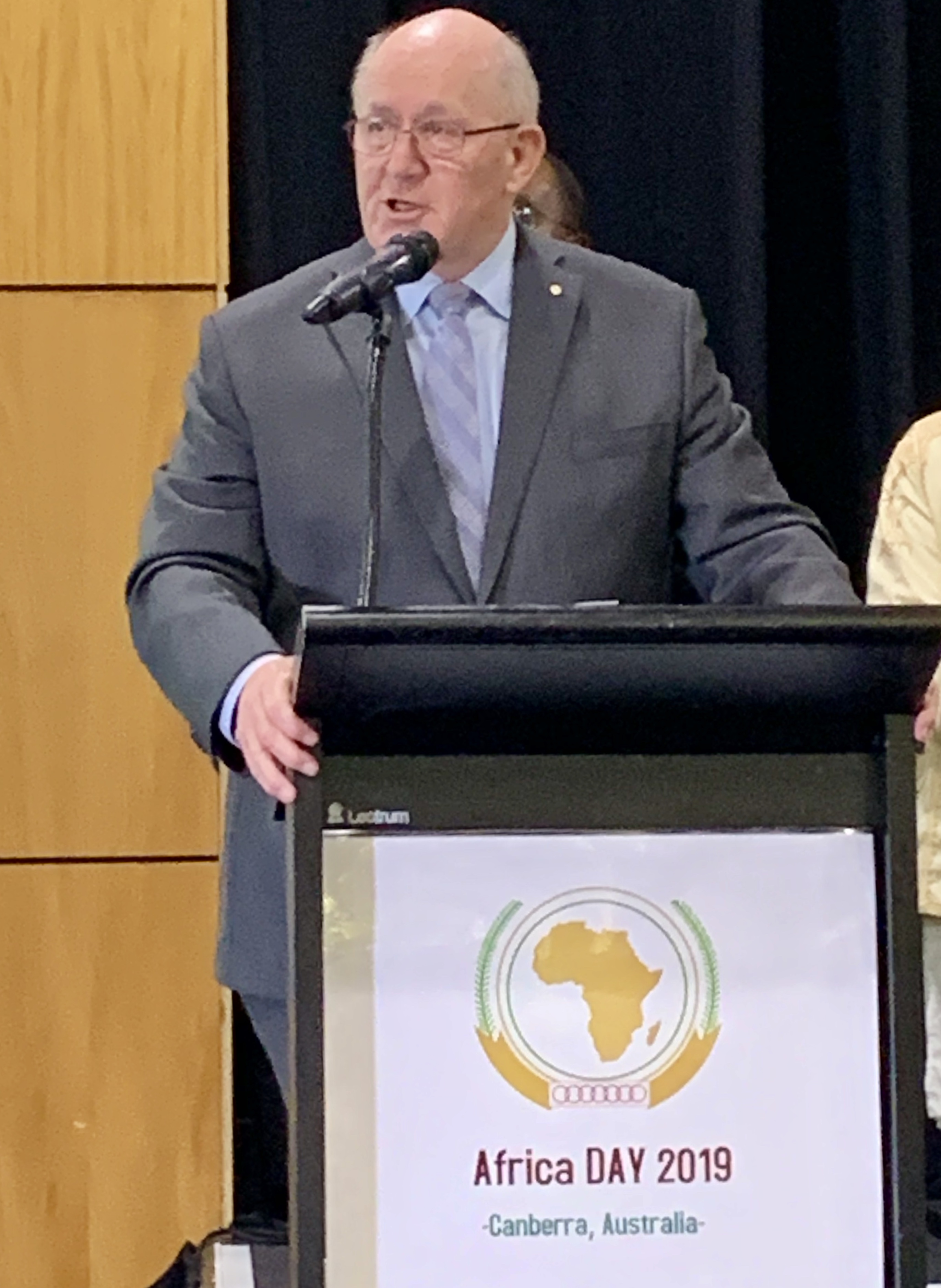 He also paid tribute to African diplomats for bringing friendship, goodwill and cooperation to Canberra life.
Governor General also recalled his fond memories of the visit of Kenyan troops some 20 years ago when he visited their camp and learned the word "Jam-bo" (A Swahili greeting or salutation similar in meaning to the English word Hello).
He paid tributes to Kenyan troops for their military professionalism, friendship and zest for life and also appreciated their dancing skills in a lighter vein.
"We recognised our shared values and our fraternity. We are committed to work together for mutual benefit and better and prosper world", Sir Peter Cosgrove concluded.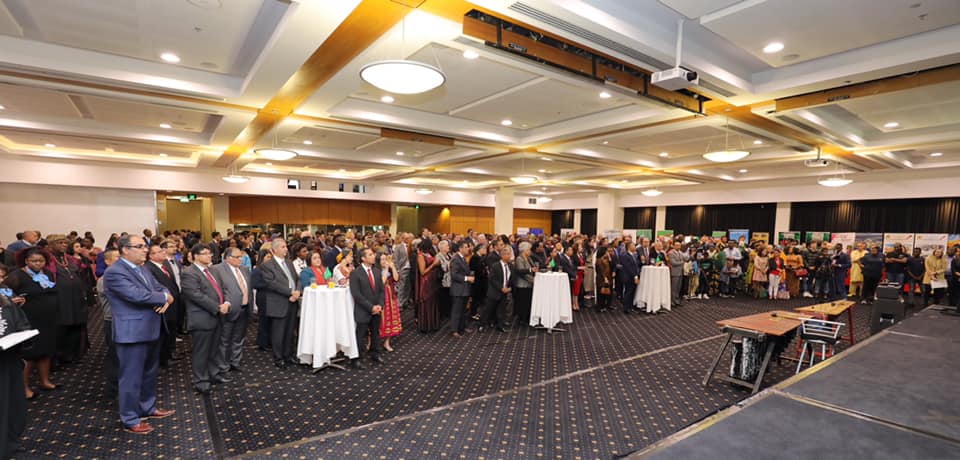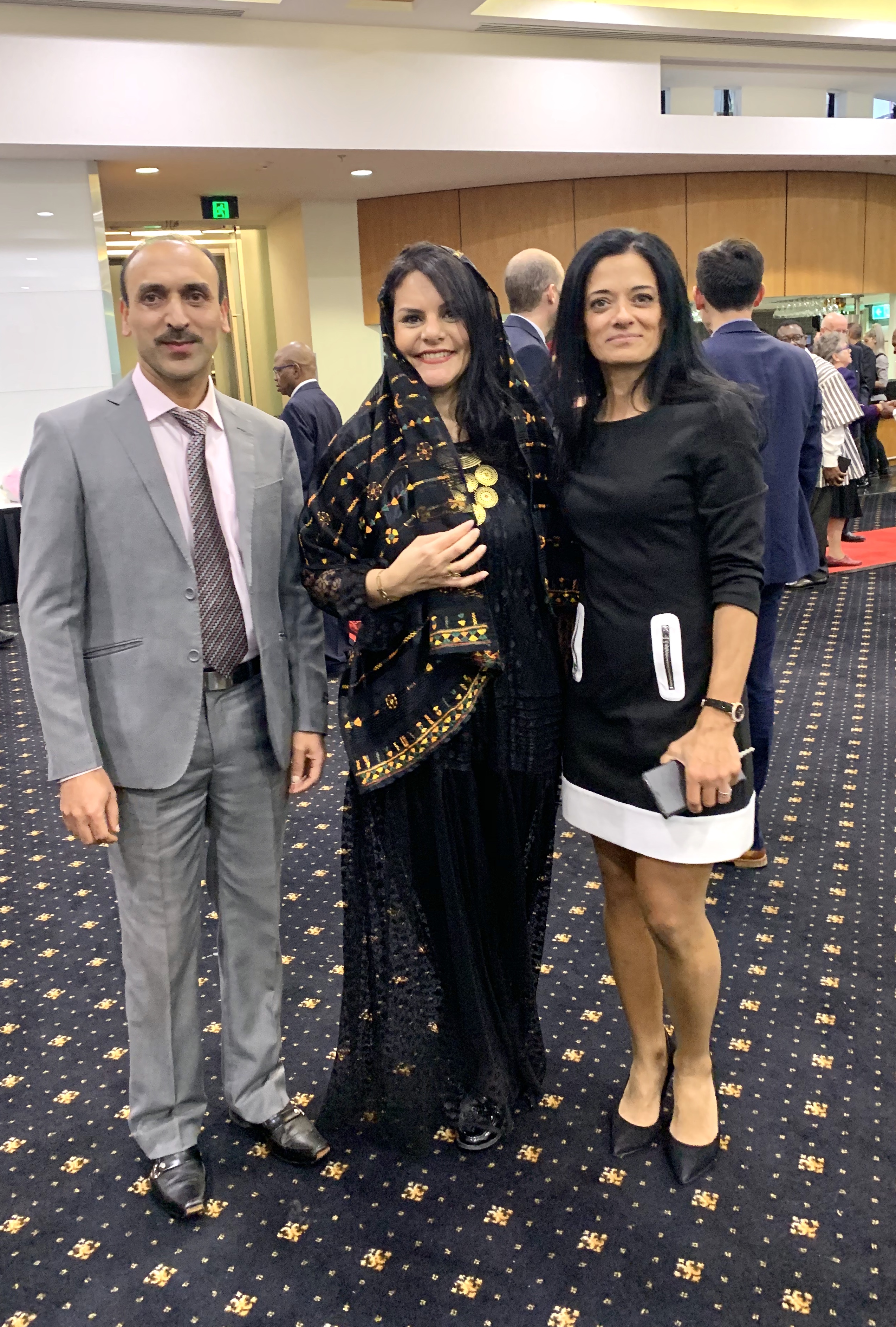 Besides the heads & diplomats of diplomatic missions of African countries, members of the Diplomatic Corps in federal capital, members of Parliament, DFAT officials African Diaspora in Australia, officials from New Zealand, journalists and prominent people from all walks of life attended the mega event.
The Dean of the African Diplomatic Corps and High Commissioner of the Republic of Kenya Isaiya Kabira, on behalf of the African Heads of Mission welcoming the guests acknowledged the Nganawall people, the traditional custodians of the land now Canberra and said Africa looks forward to working with Australia in the years ahead to further promote relations between our two continents.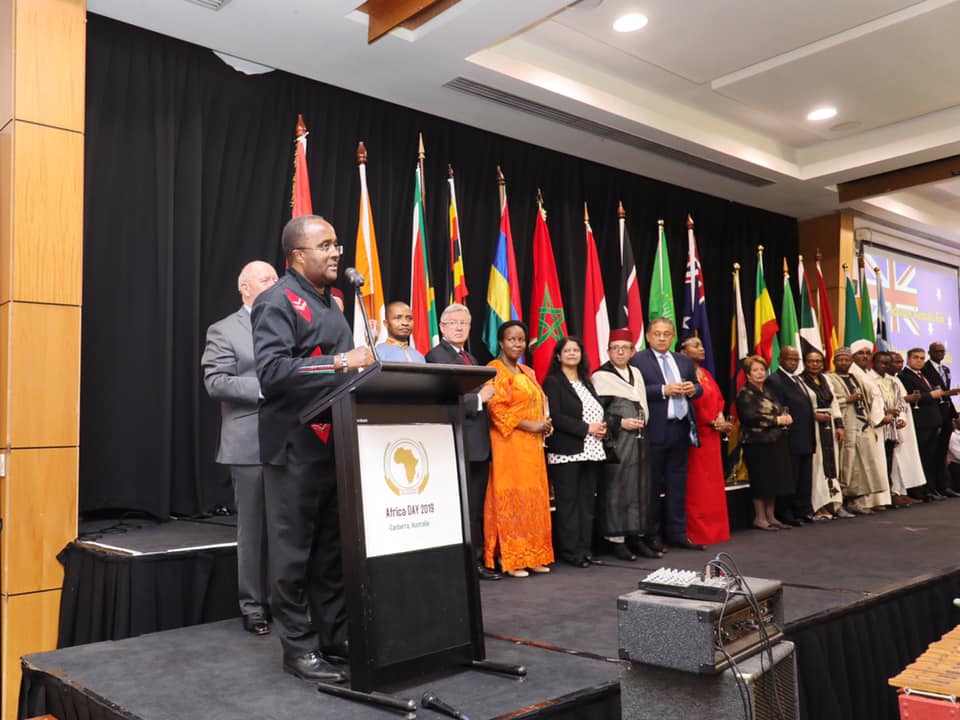 "On this day, we re-affirm our solidarity, celebrate our unity in diversity and remind ourselves of challenges faced and successes achieved", Ambassador Isaiya Kabira said in his welcoming address.
The theme for Africa Day 2019 focusses on Refugees, Returnees and Internally Displaced Persons and the need for Durable Solutions to Forced Displacement in Africa.
"Forced migration has become a global phenomenon that requires concerted efforts to address and that no single country or region can handle it alone as 60 million people have been displaced from their homes worldwide", he reminded.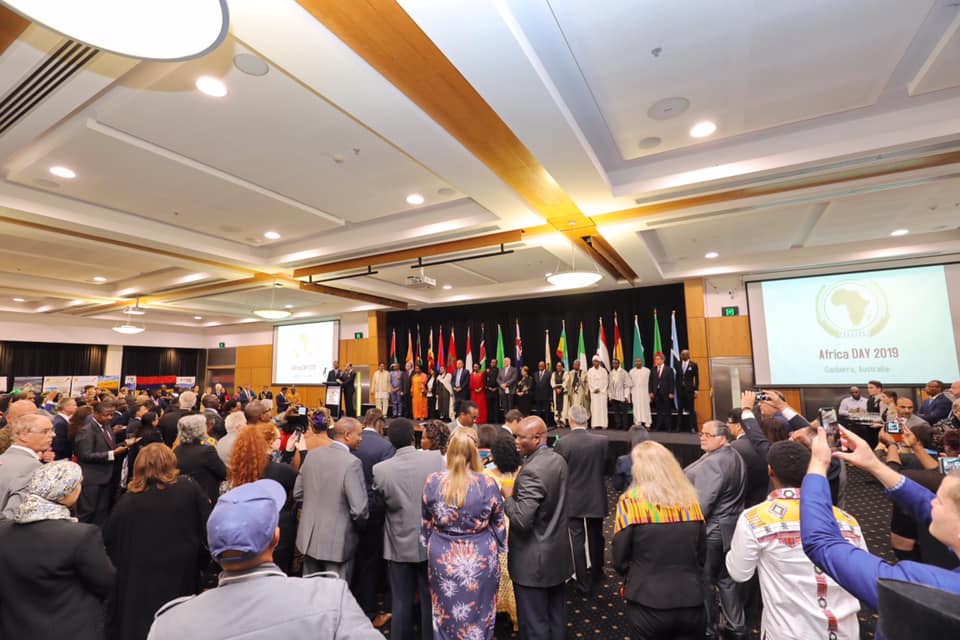 Highlighting Africa potential he said by 2050, Africa will have a population of 2.3 billion people with a middle class of 1 billion. Today's challenges are opportunities of tomorrow.
The African Continental Free Trade Area Agreement that has been adopted by 49 Nations and ratified by 22 is set to enter the operational phase in July this year.
On Africa-Australia diverse ties, he told the gathering that today, we have over 200 Australian companies investing over 40 billion dollars in 700 projects around Africa.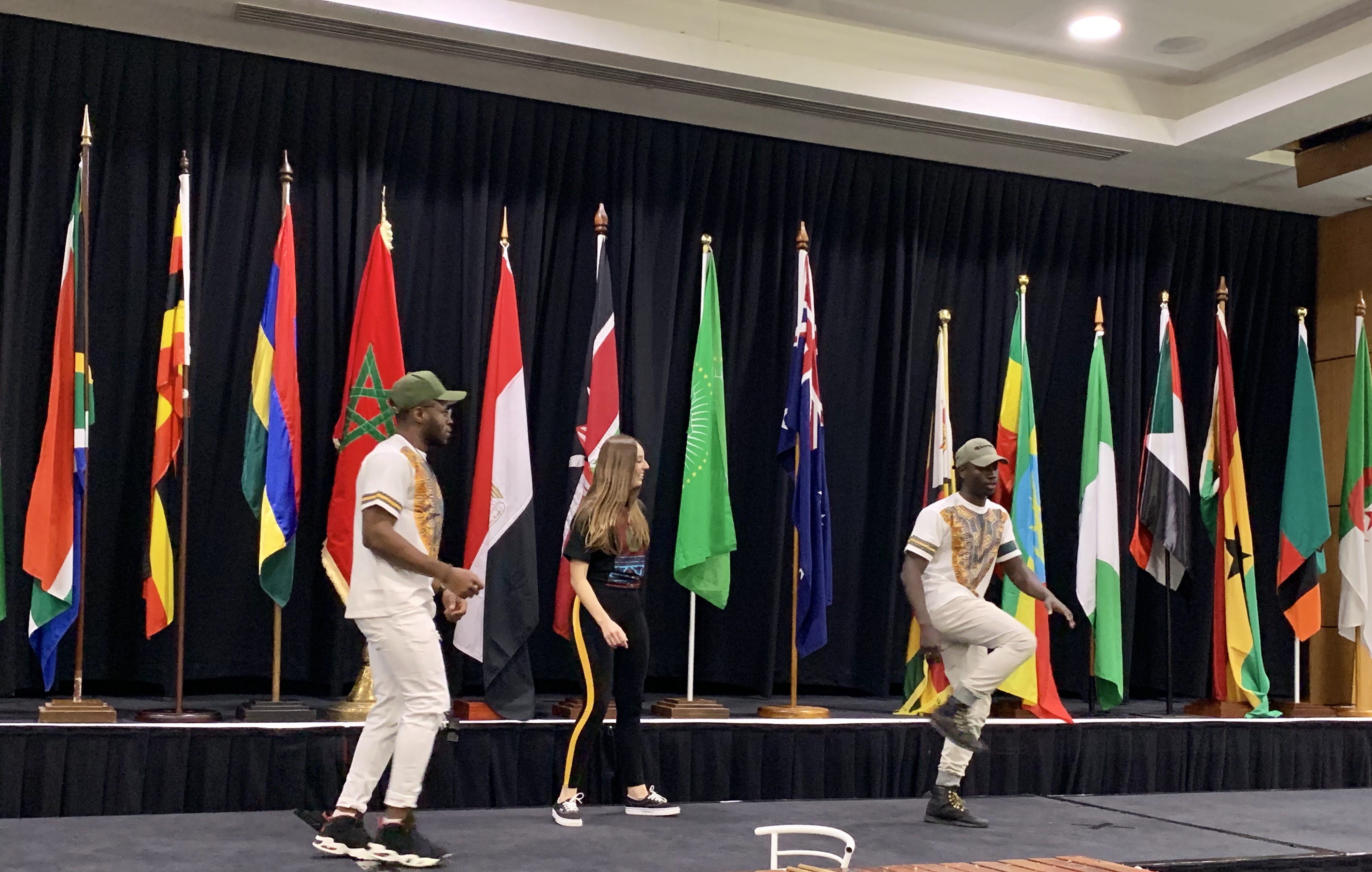 He also commended Australia for establishing the Advisory Group for Australia Africa Relations (AGAAR) and thanked the Government for the Australia Awards in Africa, humanitarian support and by encouraging people to people relations.
He praised the growing African Diaspora in Australia, now estimated at 400,000 for their contribution in strengthening Australia-Africa relations.
"The African continent values your role. Indeed, we realise that our biggest strength is not our mineral wealth but human resource base", he said.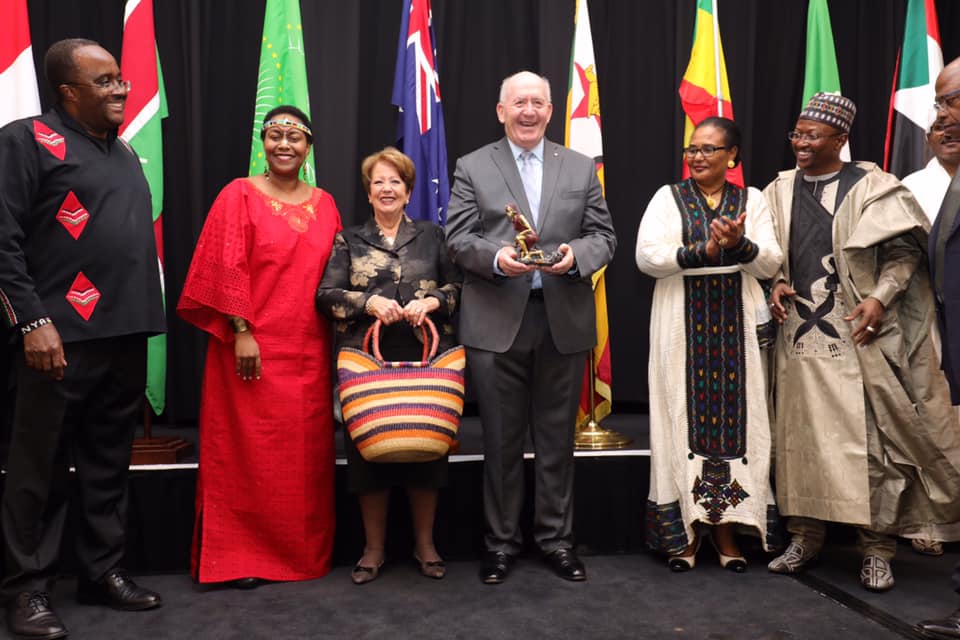 Ambassador Isaiya Kabira also greeted the Honourable Scott Morrison and the Liberal Coalition for a well-deserved victory and commended the Labour Party for their role as a vibrant Opposition Party.
Foreign Minister Marise Payne greetings
A senior official from ministry of foreign affairs read out greeting message from the Foreign Minister Marise Payne.
"Strong and vibrant African diaspora supports our linkages with the continent and bring forces to our cultural, educational, commercial and diplomatic ties", Ms Payne said in her message.
She said this day also an important opportunity to reflect on the successes of African diplomacy.