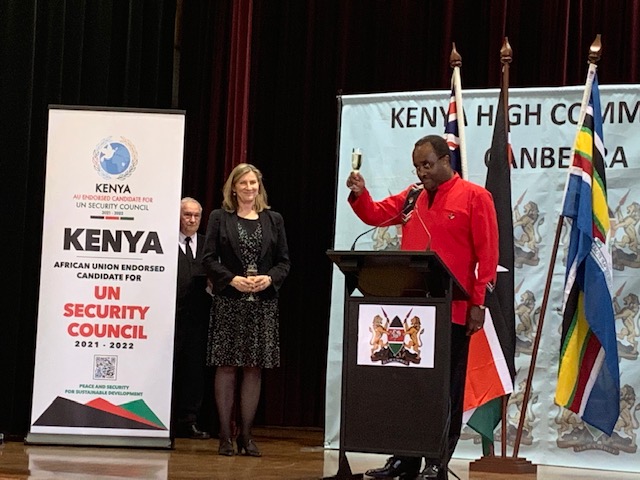 The 56th Jamhuri National Day of the Republic of Kenya was celebrated Thursday night at historic Albert Hall in Canberra. The high Commissioner of Kenya High Commissioner Isaiya Kabira hosted a reception which was attended by the diplomatic corps including Ambassadors/ High Commissioners based in federal capital, political leaders, media representatives, prominent Kenyan community leaders and notables from all walk of life.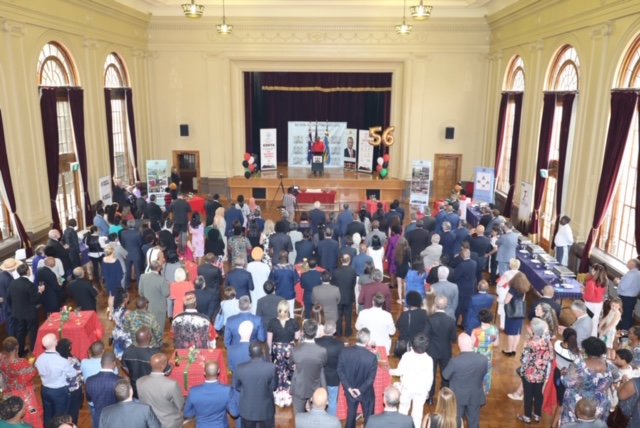 Jenny Cartmill, Deputy Chief of Protocol at the Department of Foreign Affairs and Trade represented the Commonwealth of Australia.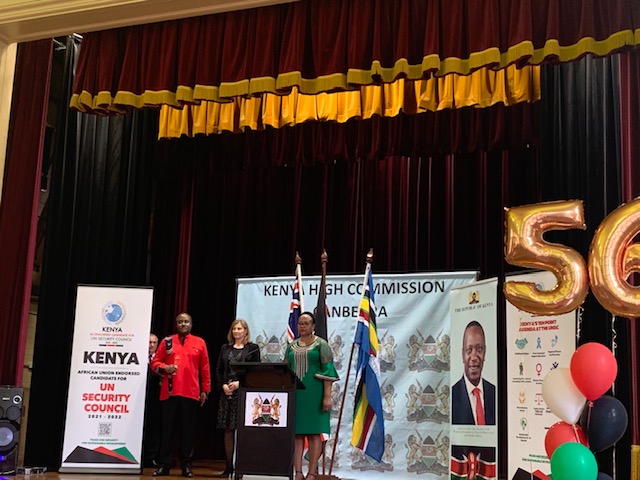 Ceremony began with offering toast by Ms Jenny Cartmill and Ambassador Isaiya Kabira and then national anthem of Australia and Kenya were played.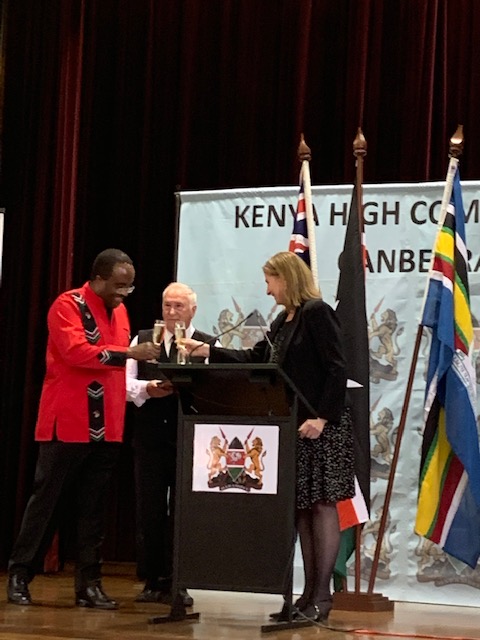 Welcoming the distinguished guests, Ambassador Isaiya Kabira paid tributes to freedom fighters who were instrumental I establishment of a democratic and independent nation of Kenya.
"We celebrate our success and stock of the challenges we must tackle to become a united, prosperous nation at peace with its neighbours", Ambassador Isaiya Kabira remarked.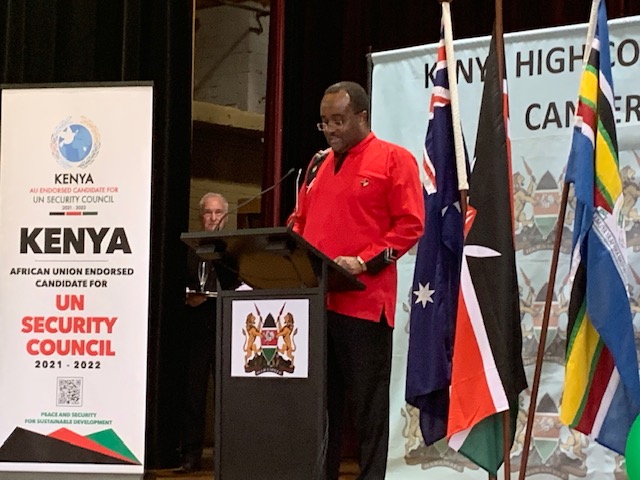 He expressed his sympathies with al those affected with extreme weather conditions in Australia especially the farmers who have borne the brunt of the drought ravaging their land. He also condoled over the loss of lives in White Island volcano eruption in New Zealand.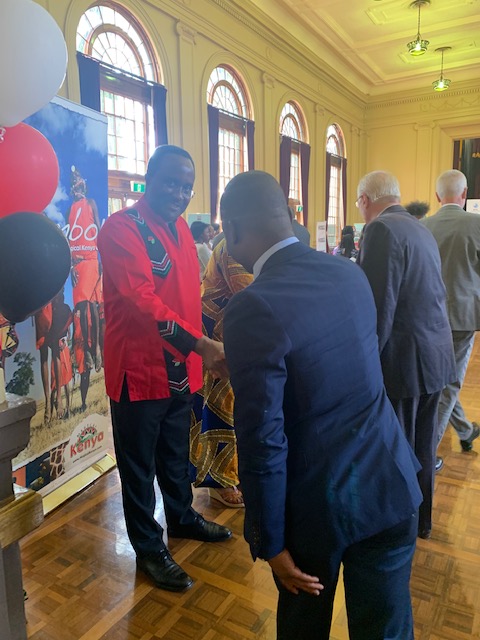 Kenyan High Commissioner spoke high about the young nation of Kenya where 80 % population is under the age of 35 years among 50 million population and hold much promise.
He paid tributes to Eluid Kipchoge who became first human to run a 42 km marathon under 2 hours.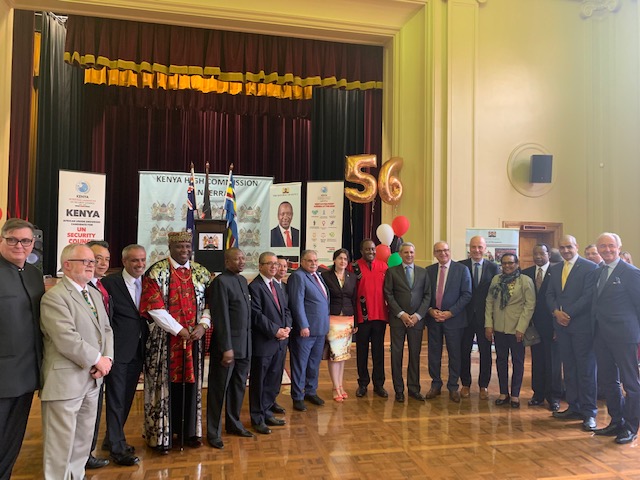 "When we are not running in Kenya, we love to farm and produce high quality tea, coffee and flowers that we are selling to Australia and around the world', Ambassador Isaiya said.
He also highlighted the role being played by Kenya for global peace and security.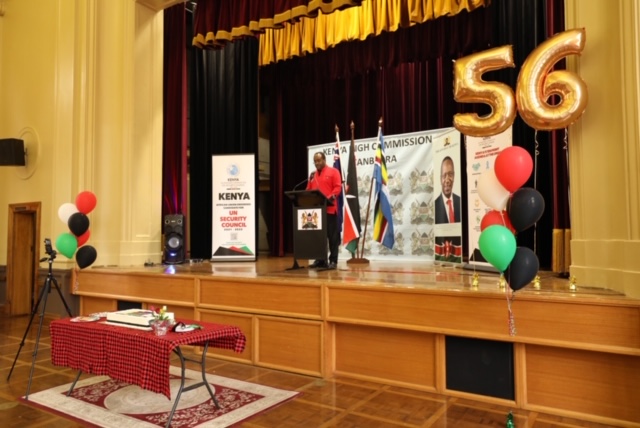 "We are a nation that is making its contribution to world peace, playing a frontline role in fighting extremism and fostering stability and peace in our region", he elaborated.
He said that as a free nation, Kenya has embraced her neighbours whenever they have been in need playing host to millions of refugees.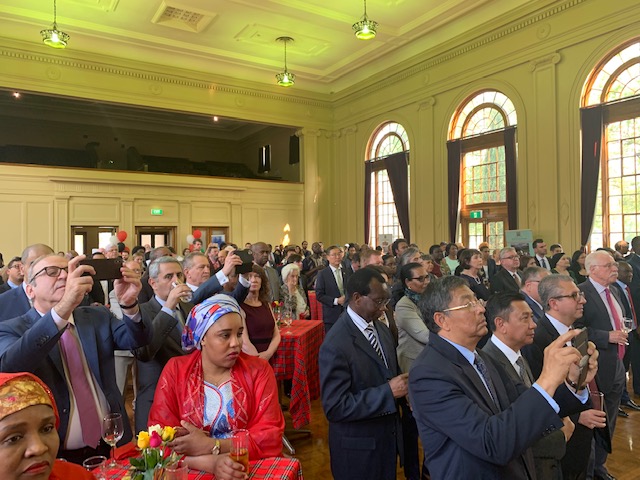 Talking about the close friendly relations with Australia, Ambassador Isaiya said that during 55 years of diplomatic relations, Kenya and Australia have enjoyed warm and cordial relations.
"Our strengthened ties are evident through collaboration in agriculture, food security, counter-terrorism, piracy, mining exploration and education", he told the guests.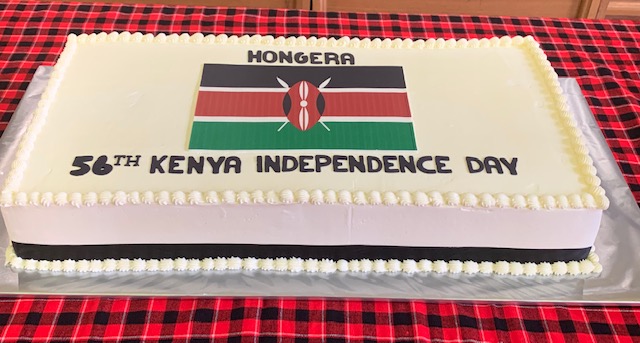 He mentioned that last year 30, 000 Australians visited Kenya to enjoy Kenya's rich flora and fauna.
He told that next year Australia will be hosting a major conference in Nairobi on rangeland management.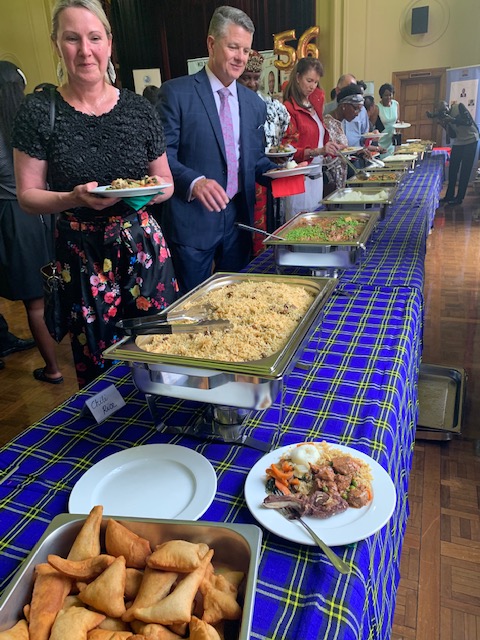 Referring Kenya role as a custodian of rich wildlife and home of 'Big Five' animals, Ambassador Isaiya appealed to all countries to ban the trade in endangered animal trophies.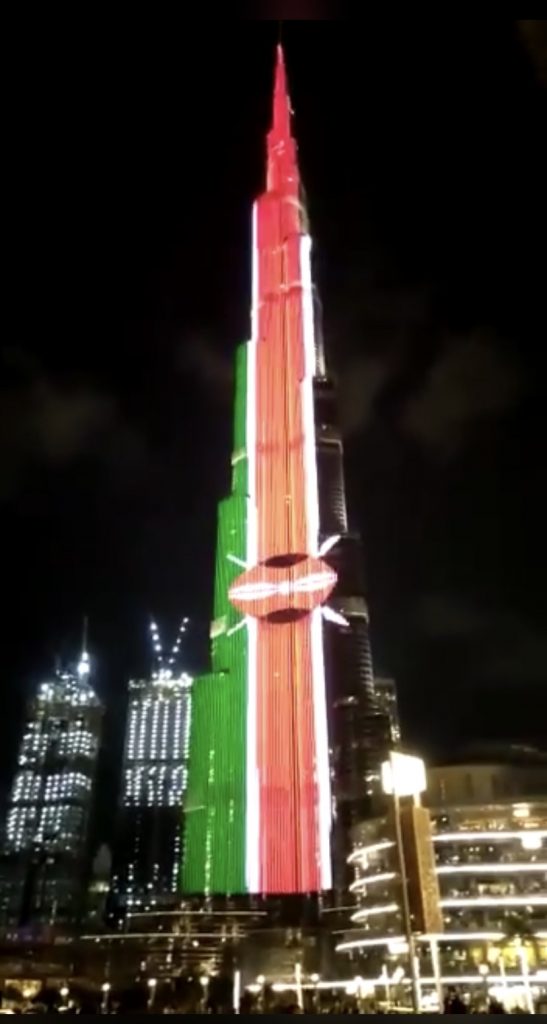 He also paid tributes to Australia's Kenyan community for their positive contribution they are making in Australia.