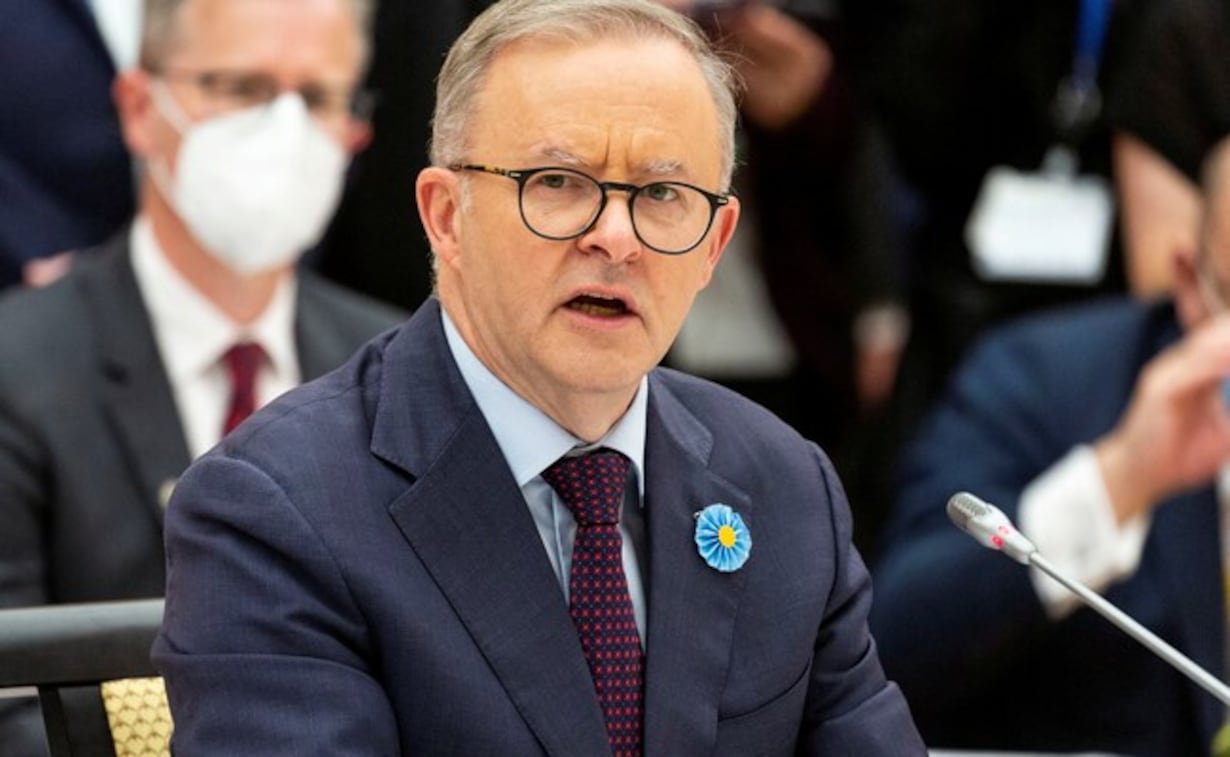 Prime Minister of Australia Anthony Albanese has greeted the enthusiastic Pakistani community in Australia and to all Pakistanis everywhere in the world on the happy occasion of 75th Independence Day of Pakistan.
"Independence Day is an opportunity to celebrate what has been achieved in the 75 years since Pakistan's foundation and to acknowledge its rich history", Prime Minister Albanese said in his special message.
He said 14 August is a day to cherish connections to friends, family and culture, and to reflect with pride on the important contributions Pakistanis at home and around the world make to their nations's success.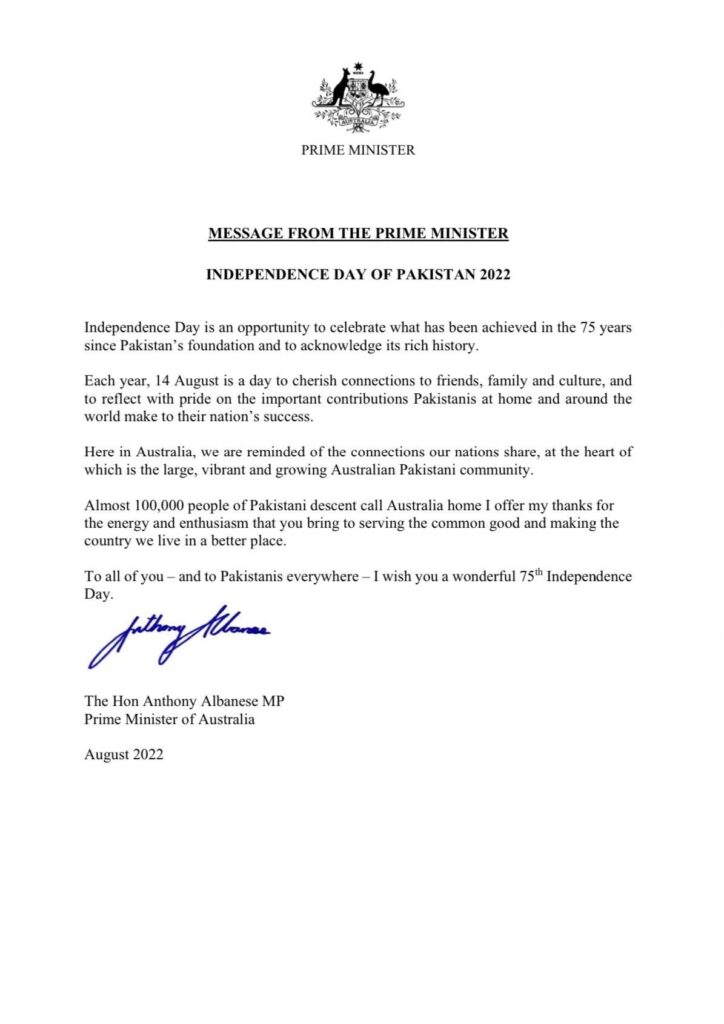 Prime Minister happily recalled the great connections between Australia and Pakistan, at the heart of which is the large, vibrant and growing Australian Pakistani community.
He said almost 100,000 people of Pakistani descent call Australia home and I offer my thanks for the energy and enthusiasm that you bring to serving the common good and making the country we live in a better place.