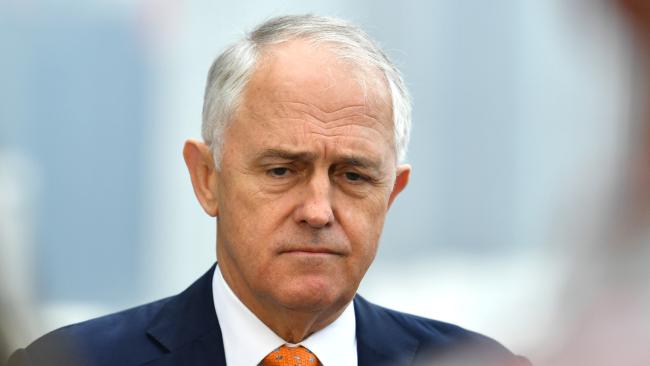 Malcolm Turnbull's 30 consecutive Newspolls loss has exposed significant rift not only inside the coalition but dangerously in the party room as senior front benchers have openly shouted for top slot in case Prime Minister is shown back door.
Turnbull's leadership is under a cloud after the coalition government lost 30 Newspolls in a row, the same as one of the metrics he used to topple Tony Abbott in 2015.
The poll figures, published in The Australian newspaper, showed the Coalition trailing Labor 48 per cent to 52 per cent on a two-party preferred basis.
Although Prime Minister brushed off the poll result, declaring he would win the next federal election, and arguing recent Newspolls ahead of the South Australian and Tasmanian election had been unreliable.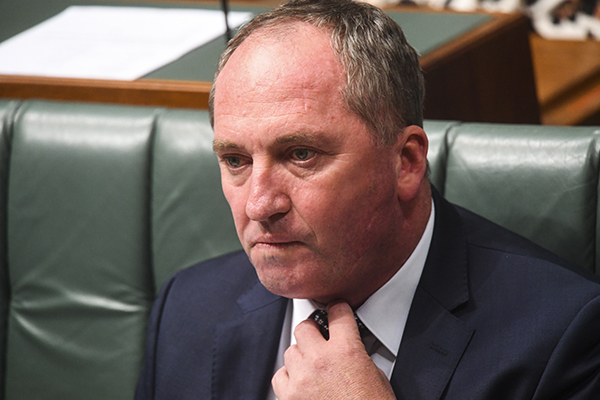 But his former deputy Barnaby Joyce has said Prime Minister Malcolm Turnbull should consider relinquishing the Liberal leadership if he doesn't lift the Coalition's poll numbers by Christmas.
"Towards the end (of the year) near Christmas you'd have to start asking those around you what do they believe is the proper course of action from that point forward", ABC quoted him as saying.
Joyce's remarks has clearly frustrated federal government frontbenchers with Citizenship Minister Alan Tudge rejected former deputy prime minister remarks saying, "It was not useful contribution from Barnaby Joyce".
Mr Tudge insisted Mr Turnbull's leadership was safe and said the Coalition was not setting "artificial deadlines", he told Q&A.
Joyce's inflammatory remarks showing not only rifts in coalition but also gave a new lease of life to internal rumblings about Mr Turnbull's leadership.
Though most Coalition frontbenchers continue to publicly back Mr Turnbull, and insist his position as leader is safe. But behind closed doors there is deep-rooted pessimism about the Government's standing with voters — and widespread uncertainty about Mr Turnbull's future.
After the poll was published on Monday, Federal Treasurer Scott Morrison, Home Affairs Minister Peter Dutton and Energy Minister Josh Frydenberg all openly said they would be keen on the top job in future.
There is no immediate prospect of a challenge against Mr Turnbull in face of 30 NewsPolls in sighting, yet uncertainty may lead to a chaos and as one analyst said August may be another test for Turnbull's leadership.