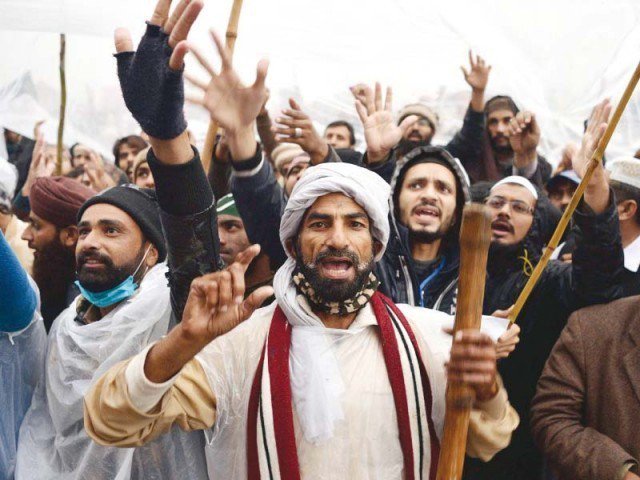 After the weeks-long protest that virtually paralysed the capital and saw several people losing their lives, the government has finally given in to the demands of protesters camped out at Faizabad Interchange with Zahid Hamid resigning as the Federal Law Minister.
The minister's resignation comes in the aftermath of Saturday's bot­ched operation against protesters at Faizabad and successful negotiations with leaders of the demonstration, Dawn quoted official sources and state broadcaster PTV.
The law minister's resignation was the chief demand of the agitating parties, who have been staging a protest sit-in — today being its 20th day — in the capital to press the government for his removal.
The resignation is the result of an agreement reached between the government and the protesters late Sunday night. The agreement followed after a two-day face-off at Faizabad Interchange and other parts of the country between protesters and security forces that saw at least six people killed and hundreds injured.
According to PTV, the minister presented his resignation to Prime Minister Shahid Khaqan Abbasi to bring the country "out of a state of crisis".