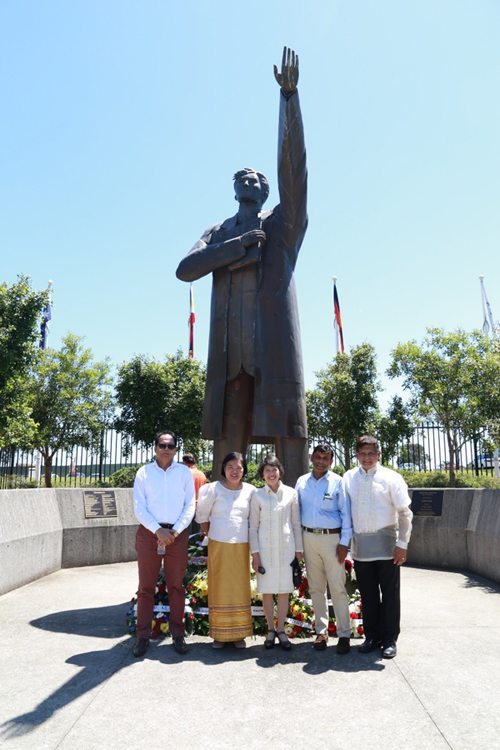 The Knights of Rizal in Australia led the commemoration of the 122nd Anniversary of the Martyrdom of Philippine National Hero Dr. Jose P. Rizal on 30 December 2018 in Campbelltown City and Blacktown City in New South Wales.
A wreath-laying ceremony was held in Rizal Park in the City of Campbelltown where a towering bronze statue of Dr. Jose Rizal stands. In the ceremony, H.E. Ma. Hellen Barber De La Vega, Philippine Ambassador to Australia was joined by Consul General Ma. Teresa Taguiang of the Philippine Consulate General in Sydney, Councillor Masood Chowdhury representing His Worship George Brticevic, Mayor of Campbelltown City and Councillor Rey Manoto, President of the Rizal Park Movement of Campbelltown, said a statement issued by the Embassy of Philippines.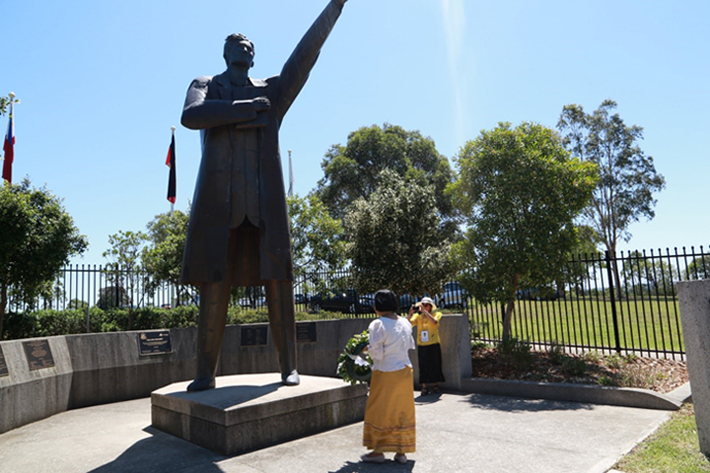 In her remarks, Ambassador De La Vega said, "As Filipinos living abroad, it behooves us to highlight the life and legacy of this great man. He is revered not only in our country but by other nationalities as well. References to Rizal abound in different parts of the world. I hope that we will see more here in Australia, whether in parks, stage plays, street names or in libraries. It is the duty of each one of us to keep his legacy alive and to pass on this shining moment in our nation's history to as many people as possible."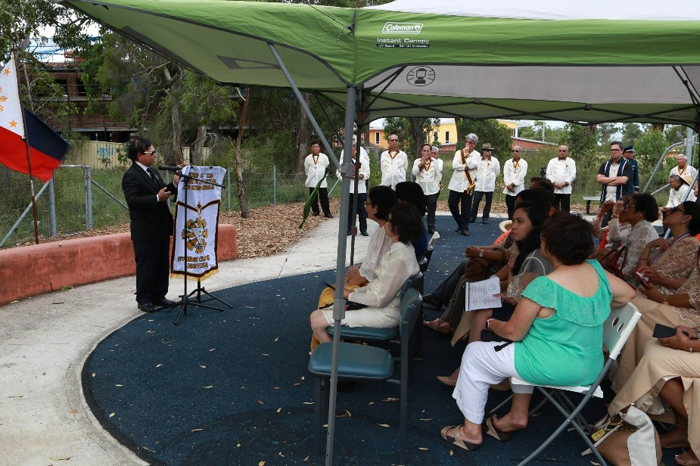 The Rizal Park Movement of Campbelltown also celebrated its 10th anniversary on the same day. The RPMC led the successful establishment of the Rizal Park. The unveiling of the Rizal statue in 2012 was the culmination of activities since 1987. Campbelltown is home to around 5,692 Filipino-Australians. Councillor Rey Manoto is the first Filipino elected to the Council of the city.
In Blacktown City, a commemoration ceremony was held in Rizal Park of Rooty Hill where a bust of Dr. Rizal has stood since November 2018. The ceremony included Rizaliana readings by the Knights of Rizal and Kababaihang Rizalista Inc. Sydney Chapter. Councillor Jess Diaz, representing Mayor Stephen Bali, paid tribute to the efforts of Filipinos in the realization of Rizal Park in the city. He also said that while Filipino are 8.9% of the total city population, there are five Filipino Councillors who together comprise 35% of the City Council.
Blacktown City hosts 29,931 Filipinos and the largest concentration of Filipinos in Australia. Filipinos are the second largest ethnic group in the city.