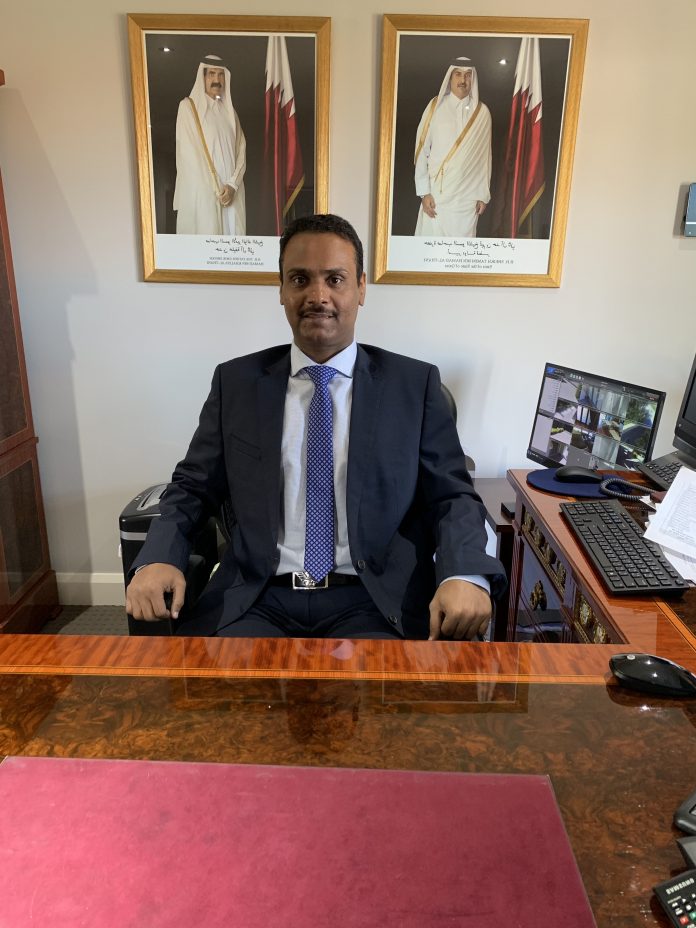 With less than four years left to host mega event of FIFA World Cup 2022, first time being hosted by an Arab and an Islamic nation, Qatar on Thursday invited Australian investors and businessmen to invest in Qatar's lucrative market where country is investing around $100bn for the mega event.
The Ambassador of Qatar Saad Abdulla Al Shareef in an exclusive interview with Vibe Media Australia in his office in Canberra spoke in length on multifaceted ties between Qatar and Australia.
"The State of Qatar and Australia enjoys a friendly and cooperative relationship, underpinned by the like-minded interests of the two countries and the determination of both governments to strengthen the bonds of relations between the peoples of both countries, in all fields, particularly in the sectors of investment, food, security, education, and transport", he said.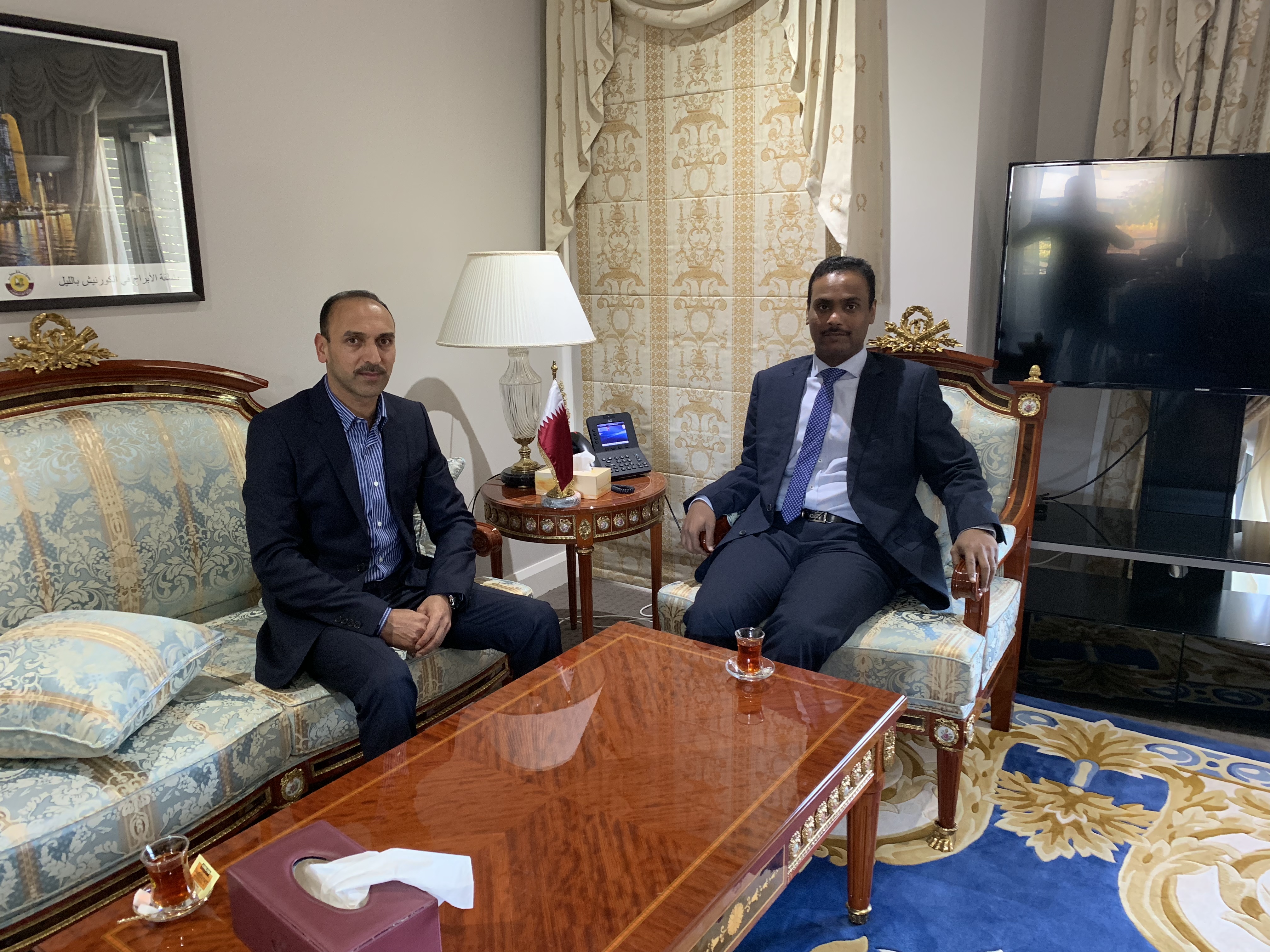 Photo: Vibe Media
There are 144 Australian companies operating in Qatar, of which 15 are wholly owned by Australians, while 129 are joint venture companies with Australian-Qatari capital. These companies are engaged in the fields of trade, contracting, construction, engineering consultancy, marine services, food trade, and others. It is estimated that approximately 3,300 Australians reside in Qatar.
"The future is bright for Australians to contribute to Qatar's development, both in the lead up to the 2022 FIFA World Cup and beyond", Saad Al Shareef said.
Besides, aviation links between Qatar and Australia have expanded significantly in recent years, aided by the opening of Doha's Hamad International Airport in 2014. Qatar Airways have now daily direct scheduled flights into Melbourne, Perth, Sydney, Canberra and Adelaide.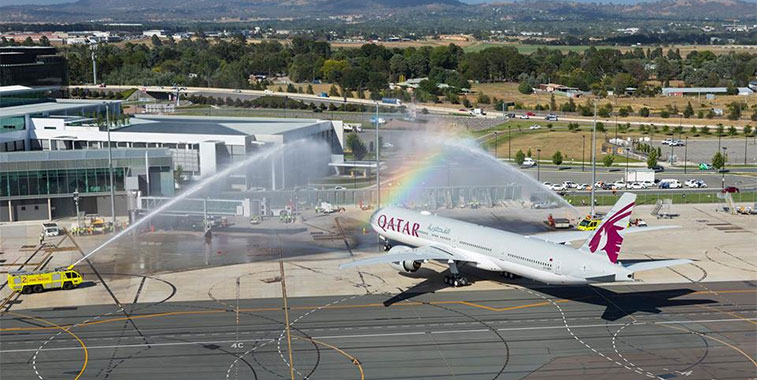 Photo: Anna Aero
On investment & business opportunities for Aussie investors in Qatar, Ambassador candidly highlighted the conducive investment environment.
"Qatar's infrastructure development plans have generated renewed opportunities for Australian companies. Joint ventures between Australian and Qatari companies are increasing and major Australian companies have operations in Qatar", he said
Ambassador Al Shareef was of the view that economic diversification has emerged as a high priority in Qatar. Major infrastructure investments are planned for the 2022 FIFA World Cup and to achieve Qatar's National Vision 2030, with these two drivers estimated to be worth $285 billion in government spending.
He said that the State of Qatar's successful economic policies contributed significantly in establishing investors' confidence in the national economy. Today, the State of Qatar is one of the most appealing State to invest in the region, thanks to its balanced economic policies and decisions and additionally to its strategic location, which qualifies Qatar to be a commercial launching pad into the region and the world.
At present, there are a number of business partnerships existing between Qatar and Australia in the field of trade, export of live and chilled meat and agricultural products, and there are Qatari investments in this area.
While stressing the growing business ties, Ambassador Al Shareef said that the volume of bilateral trade is close to AU$2bn and there are promising investment opportunities in the State Qatar for the Australian investors and for the enhancement of existing partnerships in various areas.
On Qatar investment in Australia, he proudly mentioned that Qatar's sovereign wealth fund is a valued source of foreign direct investment in Australia As the Australian's economy encourages foreign investment and it is abounds with many opportunities.
Hailing the friendly and fast developing bilateral relationship, Ambassador of Qatar explained that the Governments of Qatar and Australia are committed in their desire to strengthen and deepen the bilateral relationships in many fields. There are many complementarities between the two economies, which clearly offers enormous opportunities for growth, and development between the two countries.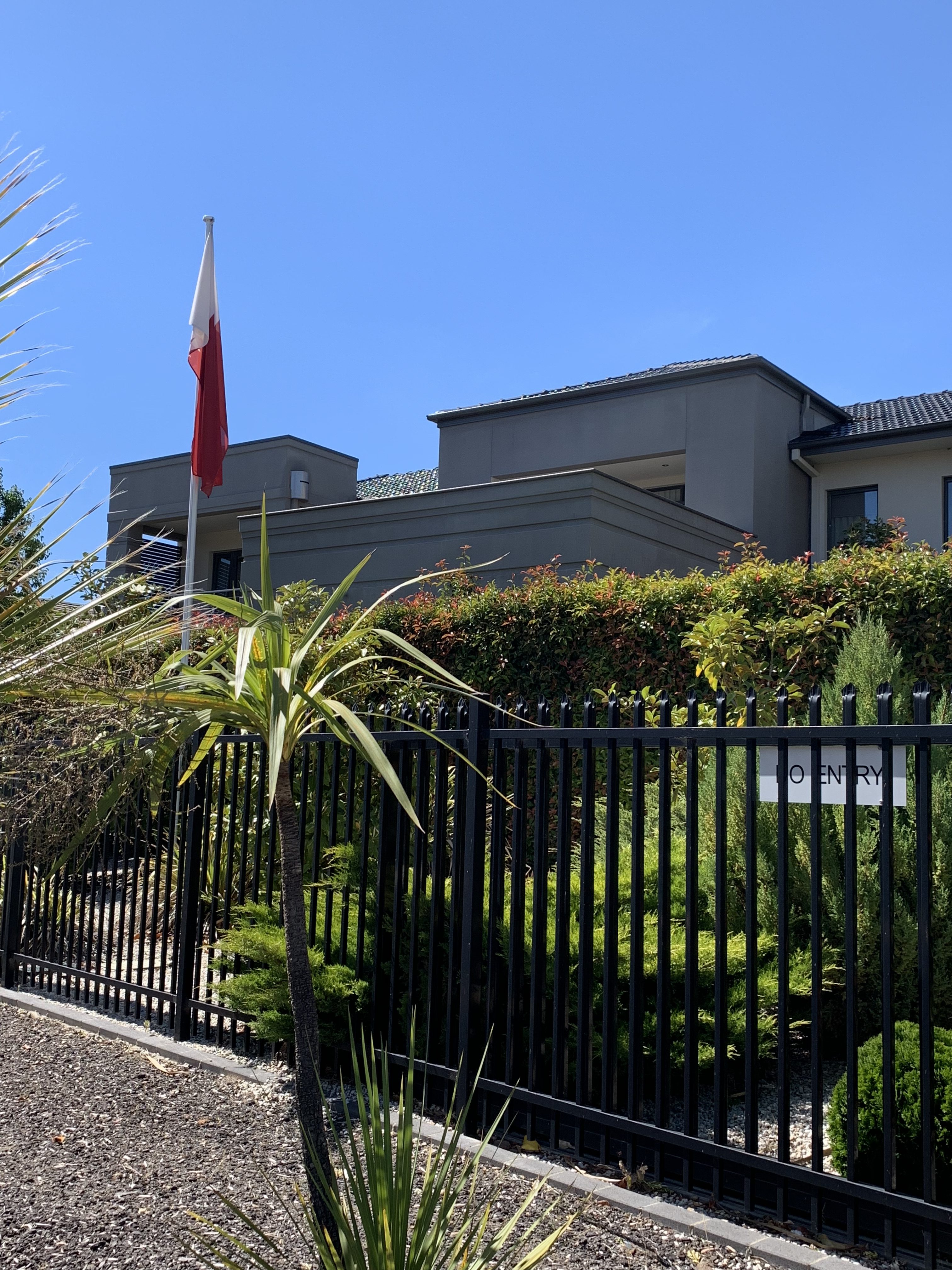 Photo: Vibe Media
Ambassador Saad Abdulla Al Shareef, who took his charge in September 2018, explained in detail that how the Qatar economy is being diversified to off-set the impact of low energy prices and reduce reliance on energy only.
"Various economic indicators confirm that Qatar's economy continued its course of growth, underpinning its competitiveness and overcoming all challenges", he said.
These achieved through the implementation of a strategy to diversify sources of income, stimulate productivity of non-oil sectors as well as supporting the private sector to be an active partner in realising national Qatar vision 2202 aiming at establishing a diversified and competitive knowledge based economy.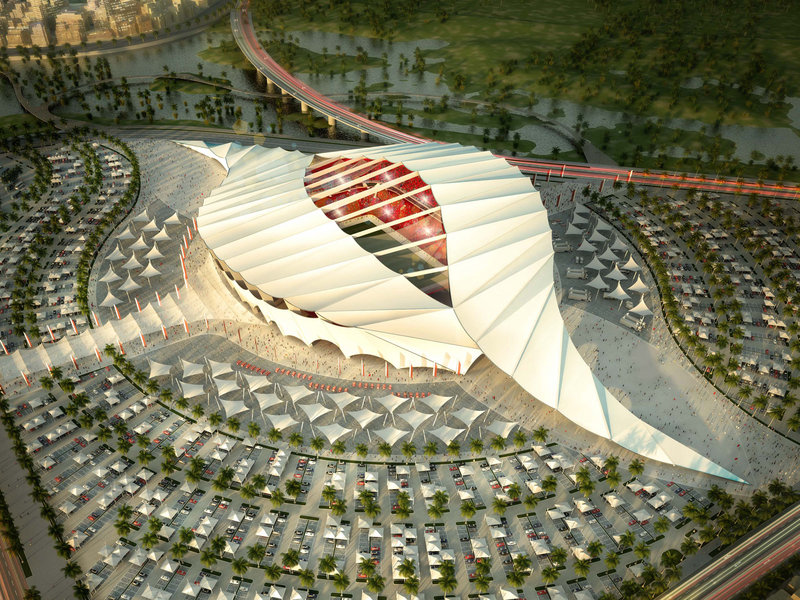 FIFA World Cup 2022
On FIFA World Cup preparation, Ambassador remarked that all of the major projects are progressing well as planned, and will be ready ahead of the start of the FIFA World Cup 2022.
"Mr. Gianni Infantino, President of FIFA has hailed the State of Qatar's preparations for the World's event and his expressed optimism that Qatar's World Cup 2022 is set to be the best ever in the history of the Game", he observed.
Photo: Vibe Media
Blockade is failed
Regarding blockade by so-called quartet, Ambassador Al shareef reminded that After more than 22 months of unjust blockade, today, the State of Qatar is steadily moving forward with confident steps in the implementation of its independent foreign policy, continuing its approach of openness to the world through a spectacular presence in regional and international forums and by its meaningful initiatives in various fields for a safer and more peaceful world. Needless to say, the State of Qatar has overcome the challenge of the blockade.
"Testimony of the whole world, Qatar today is stronger than it was before the blockade, successfully succeeding by its open diplomacy and strong economy in overcoming all challenges; it has made out of the blockade an opportunity for further achievements in various fields", he maintained.
He said that over the decades, the State Qatar has been pursuing an independent foreign policy, and at the same time it does not interfere in the internal affairs of other countries and do not allow any country to interfere in its internal affairs.