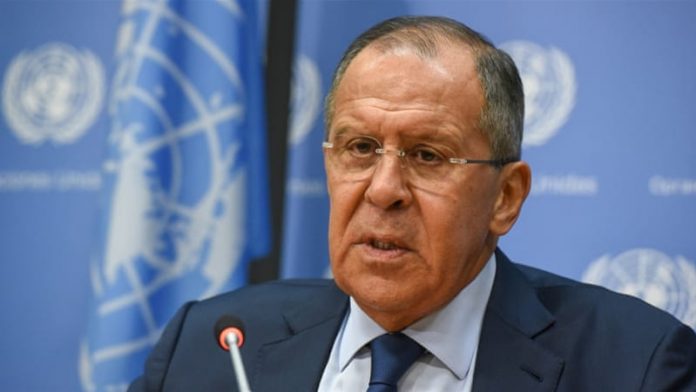 Russian Foreign Minister Sergey Lavrov has rejected the US call to cut ties with North Korea after Pyongyang launched ballistic missiles on Wednesday.
"We perceived this negatively," Lavrov told journalists in the Belarusian capital, Minsk, commenting on Washington's statement on the need to cut ties with North Korea.
US ambassador to the UN, Nikki Haley, on Wednesday called on all countries to sever relations with Pyongyang, including cutting trade links and expelling North Korean workers.
The Trump administration vowed to slap additional sanctions on North Korea after the reclusive country test-launched its most powerful intercontinental ballistic missile (ICBM) yet, with a range capable of striking Washington, DC.
North Korean state television, KCNA, said that missile is the "most powerful ICBM, which meets the goal of the completion of the rocket weaponry system development set by the DPRK", according to South Korea's news agency, Yonhap. DPRK refers to North Korea's official name, the Democratic People's Republic of Korea.
Last month President Donald Trump said that Russia was hurting US efforts to disarm the North Korea of its nuclear weapons.