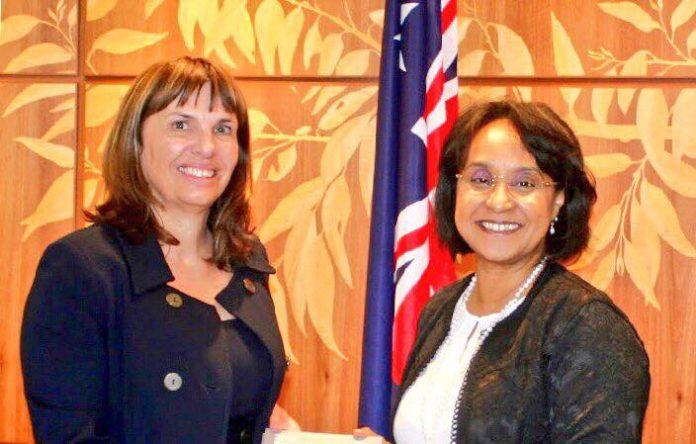 Morocco and Australia have agreed to elevate their bilateral ties to new heights through augmenting the economic, political and cultural exchanges and cooperating each other to overcome the common challenges of fight against global terrorism and violent extremism.
The agreements were reached during the third round of political consultations between two sides on Friday in Canberra. Visiting Moroccan Delegation was led by the Secretary of State to the Minister of Foreign Affairs, Mrs. Mounia Boucetta and the Ambassador of Morocco Karim MEDREK.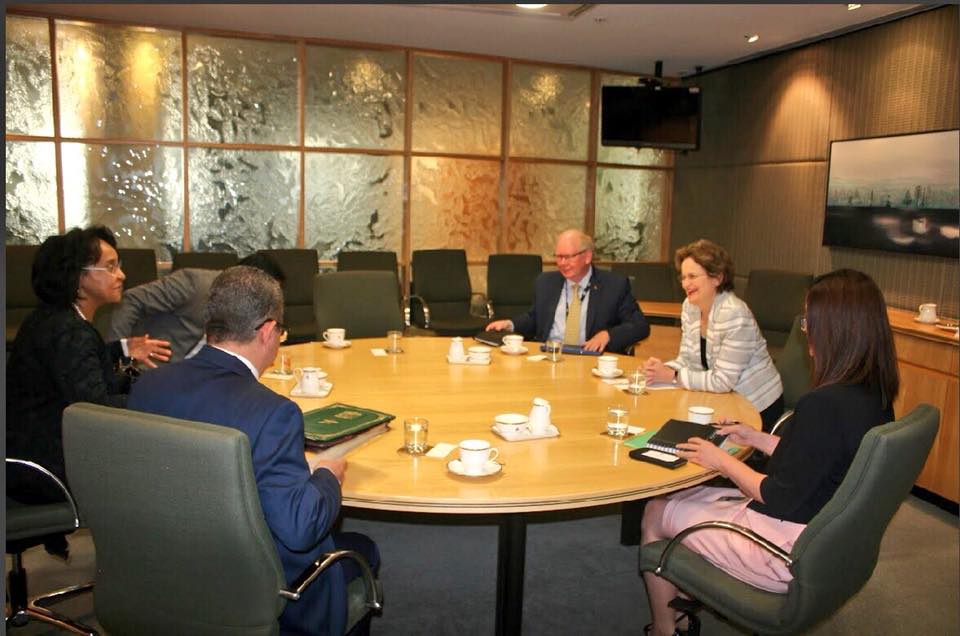 "Our ties with Australia have been characterized by convergence of views on various international and regional issues and Morocco is ambitious to expand bilateral cooperation by establishing innovative partnerships concentrating on investments in many domains", Secretary of State Mounia Boucetta told Vibe Media in an exclusive interview in Sydney before flying to New Zealand for economic and political consultation with Kiwi leaders.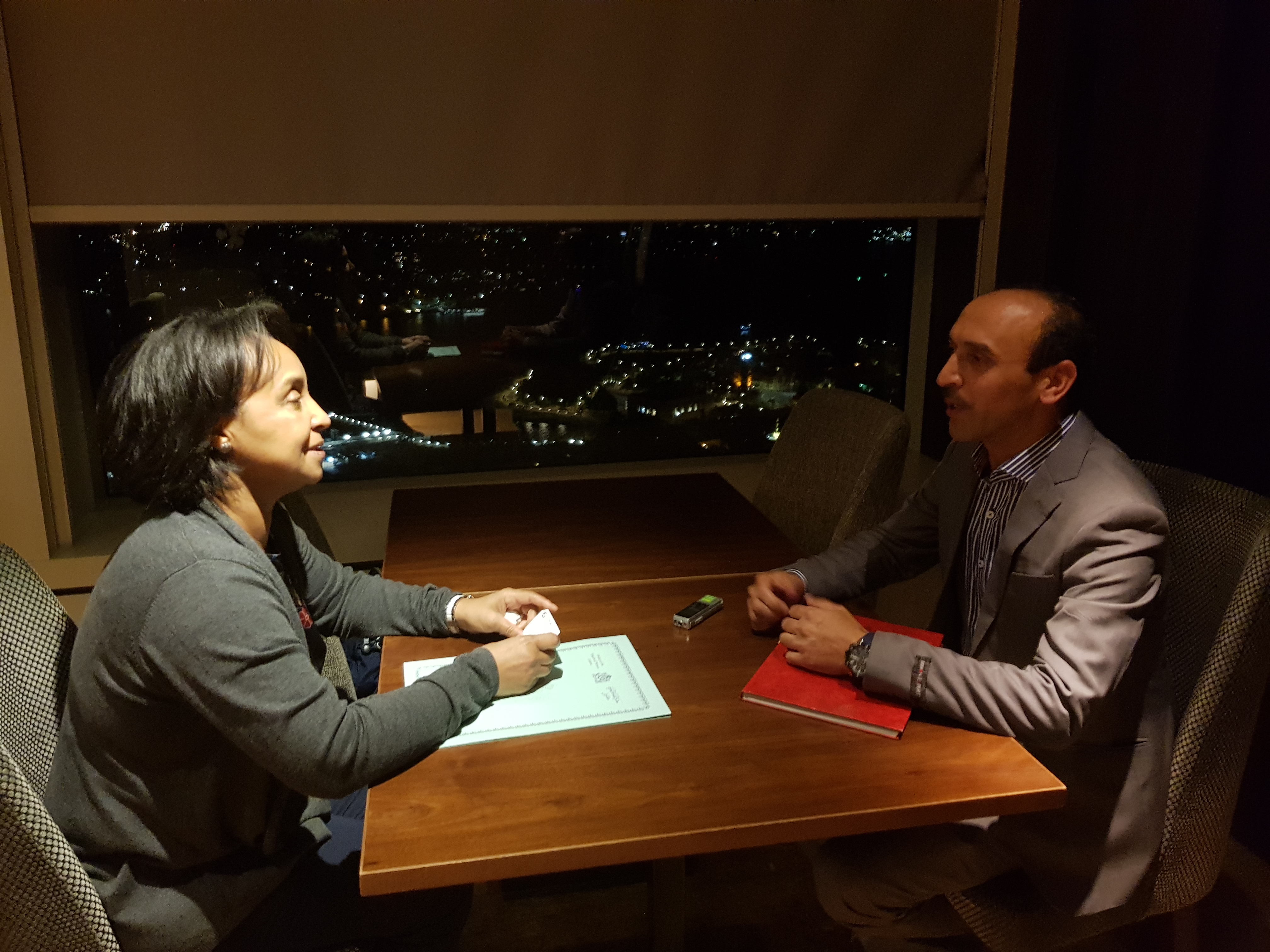 The political consultations took place at a time when Morocco and Australia are celebrating the 42nd anniversary of the establishment of their diplomatic relations.
During her stay in Canberra, Secretary of State held talks with a number of Australian officials including Secretary General of the Department of Foreign Affairs and Trade (DFAT), Mrs Frances Adamson, the Deputy Secretary, Mrs Penny Williams, the Assistant Secretary in charge of Middle East and North Africa, Mr. Mathew Neuhaus and the Assistant Minister for Trade, Tourism and Investment, Mr Mark Coulton.
She said both countries have been exchanging visits in recent years, which illustrates the determination of Morocco and Australia to infuse new dynamics to this cooperation despite the geographic distance.
She highlighted the enormous opportunities provided by the Kingdom of Morocco, being a platform of access into the African Continent, its strategic location and a leader on the regional level committed to an efficient and fruitful South-South Cooperation.
"Trade and investment are our priorities to give new dynamism to economic exchanges between the two countries as Morocco provides a conducive business environment", she said.
Morocco is ranked 2nd best African nation in the MENA region terms of 'ease of doing business' in the world by the World Bank.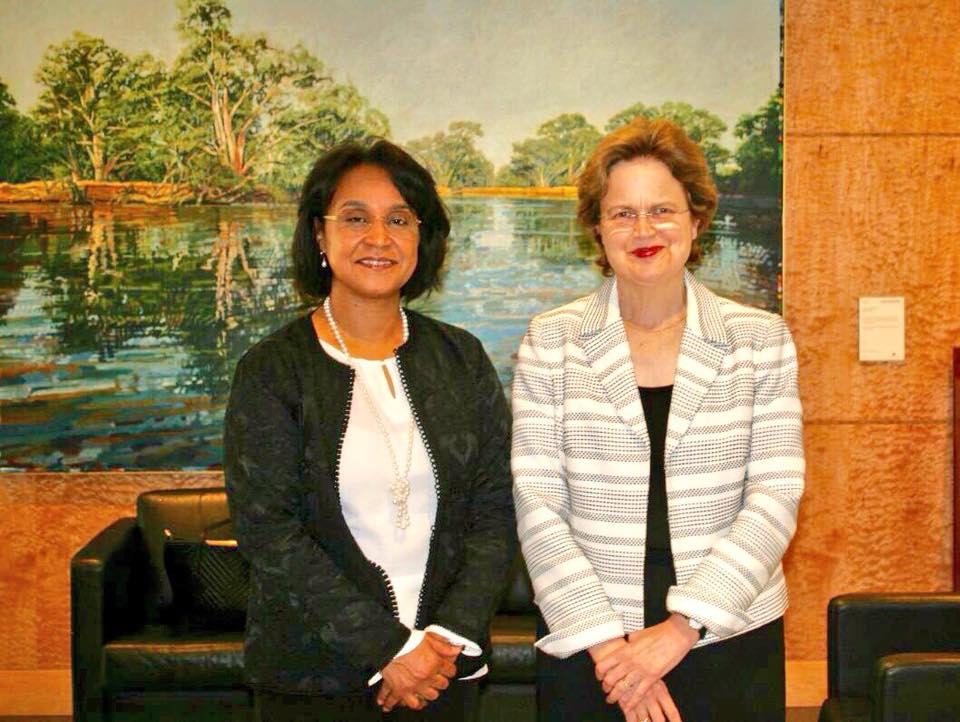 On the economic level, Mrs. Boucetta underlined the importance of increasing trade and investments. She identified that agriculture, mining, education, science, innovation and water management sectors could be explored for reinforcing this cooperation.
She called for the establishment of a legal framework for economic cooperation, investment development and business relations between Morocco and Australia to fulfill mutual beneficial common objectives.
Moroccan Minister also stressed the need to work closely within the framework of a triangular cooperation which will pave the way for more win-win opportunities.
She said that both nations have common challenges such as fight against global terrorism and violent extremism.
"During these consultations we explored the ways of cooperation in a number of fields, notably the fight against terrorism, immigration and multilateral cooperation and agreed to cooperate closely in order to overcome these challenges threatening many parts of the world", she maintained.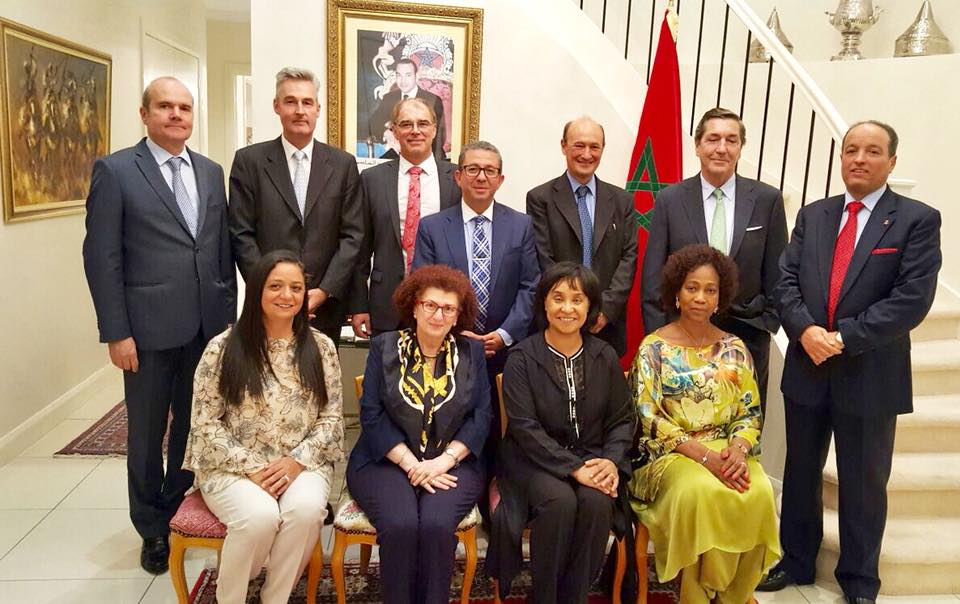 About the role of Morocco in African continent, Secretary of State noted that African policy of Morocco has reached an important threshold in terms of the magnitude cooperation, program and projects, largely due to the efforts and commitment of king of Morocco who attaches great importance to the success of South-South cooperation.
"Morocco has been sharing her Know-how in various domains with African nations in the framework of cooperation model involving public/private sectors and triangular cooperation with Northern partners", Mrs. Boucetta told Vibe Media.
Regarding outcome of 22nd Conference of the Parties(COP22) hosted by Rabat, she highlighted that Morocco has taken many important initiatives during her period of chairmanship many important initiatives such as triple AAA( Adaptation of African Agriculture) launched by Moroccan King in favor of African continent and the "Blue Belt" plan which aims to improve to the resilience of coastal communities and promote sustainable fishing and agricultural practices in countries vulnerable to negative effects of climate change.
On her political consultations with Kiwi leaders, Mrs. Boucetta said Morocco and New Zealand share many common values notably in terms of Democracy, rule of law and commitment to the respect of Human Rights.
"Both nations are looking forward to give a new impetus to their economic ties through more investment and identification of new areas of exchange", she said.