Turkish Embassy in Canberra has categorically denied any hostile environment in Turkey for Anzac citizens and assured that Anzac brothers and sisters are most welcome to Turkey.
"It has come to our attention that some news and commentaries are being increasingly published in some media circles alleging that there is a hostile environment in Turkey against the citizens of Australia and New Zealand and that it is not secure to travel to Turkey, including for the Canakkale Land Battles Commemorations that will take place on 24-25 April 2019", a Turkish embassy spokesperson said in a statement.
The statement comes as diplomatic tensions between Australia and Turkey have been briefly strained due to comments made by Turkish President Tayyip Erdogan.
The spokesperson said that the Turkish Embassy would like to categorically rule out the existence of such a hostile environment or any security threat in Turkey against our Anzac brothers & sisters.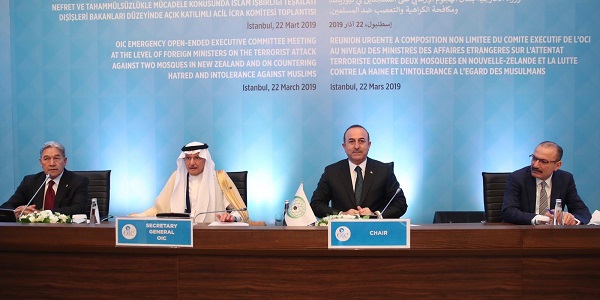 On March 22, Addressing the OIC emergency ministerial meeting in Istanbul, Foreign Minister of Turkey Mevlut Cavusoglu states that Turkey has been and will always be the most welcoming and gracious hosts to Anzac grandchildren.
The spokesperson assured that all foreign guests intending to visit Turkey, including our Anzac brothers and sisters are most welcome to our country.
"Turkey will continue to work together with Australia and New Zealand to further deepen our special relations befitting our historic ties.