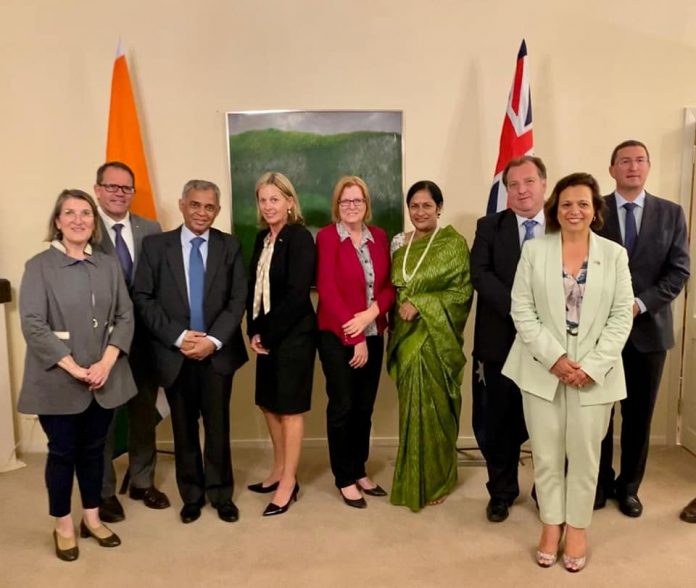 Mr. A. Gitesh Sarma, High Commissioner of India to Australia on Monday hosted the Australian Parliamentary Friendship Group of India (PFGI) at India House in Canberra.
Chair of the PFGI Julian Leeser MP and Vice Chair Julie Owens MP, of the newly formed PFGI of the 46th Parliament of the Commonwealth Australia, along with members of the Group attended the event.
During the event India's new High Commissioner to Australia welcomed the visiting Parliamentary friends of India to India House, thanked Chair and Vice Chair of the PFGI and acknowledged the bipartisan support for the PFGI, said a statement issued by Indian High Commission.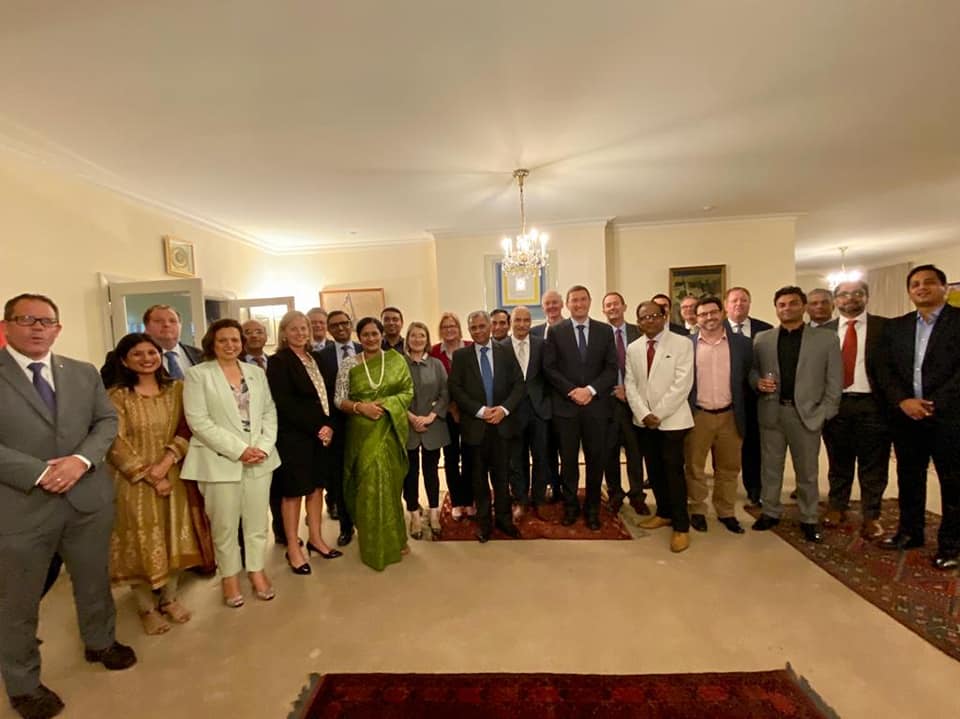 He expressed his desire to work closely with the group to further deepen our bilateral relationship and invited the PFGI to visit India at a time of mutual convenience.
On this occasion, Julian Leeser MP highlighted the forthcoming visit of the Prime Minister Scott Morrison to India and said the increased high level engagements between the two nations testify to the importance each country attaches in further strengthening the bilateral relationship.
He welcomed the upcoming mirror strategy to Australia's India Economic Strategy under preparation by the Indian side and underlined that it augurs well for moving the economic relationship to a higher trajectory.
Representatives of prominent Indian business houses, with operations in Australia joined and senior officials of the Indian High Commission in Australia also attended the event.