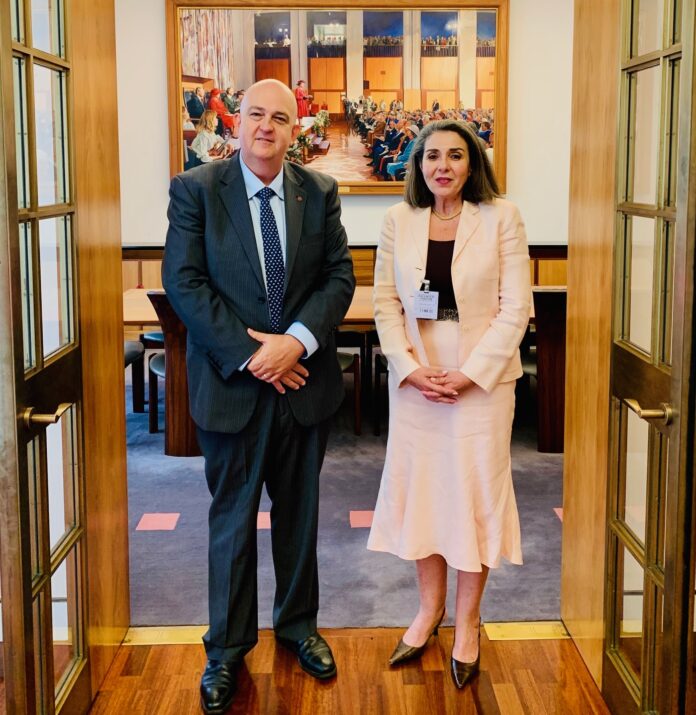 Kingdom of Morocco and Australia explored the ways to strengthen parliamentary cooperation and robust economic partnership.
The issues were discussed during a meeting between the President of the Senate Slade Brockman and the Ambassador of Morocco Mrs. Wassane ZAILACHI in Canberra.
Senator Slade Brockman was happy to note that excellent relations exists between Morocco and Australia.
The Ambassador of Morocco affirmed that relations are very positive and both countries have managed so far to maintain a good momentum where many opportunities could be seized to level up the exchange in various fields of common interest between the two countries.
The Ambassador Mrs. Wassane ZAILACHI and President of the Senate shared their ambition to boost bilateral trade and investment to support both countries' sustainable economic growth and explore viable ways of new horizons of cooperation in order to build innovative and strong economic partnerships.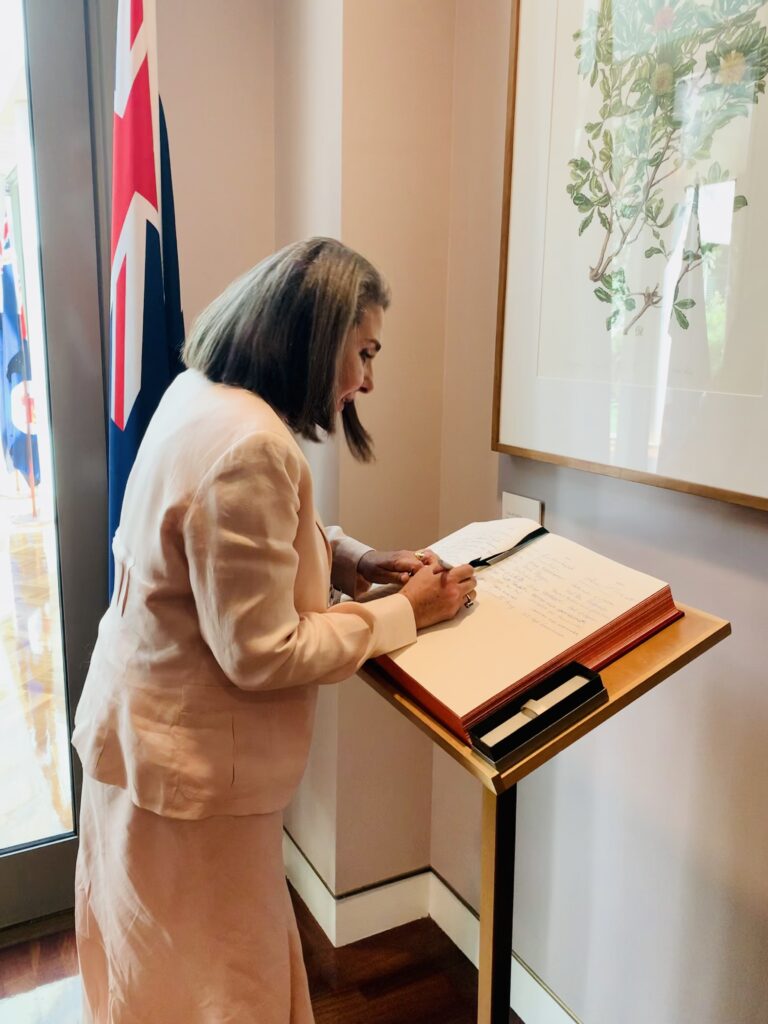 They recognized that there are multiple opportunities in promising spheres of co-operation such as agriculture, mining, education and energy where Australia and Morocco could both collaborate.
Before COVID, there was an active interaction between the two parliaments through an exchange of visits. The Australia-Morocco Parliamentary friendship Group visited Morocco in 2018 during which they had a productive meeting with their counterparts at the Moroccan Parliament.
The Australian delegation had discussions with several constitutional institutions (National Human right Council, Economic and social Council) and local elected officials and civil society members and discovered the advances made by the Kingdom on many levels, notably in the southern provinces.
Also, the previous Speaker of the Moroccan Parliament visited Australia in early 2018. It was a very successful visit that created a good momentum for strengthening bilateral ties.
Ambassador Zailachi also offered condolences, on behalf of the people of Morocco on the sudden demise of Senator Kimberly Kitching.