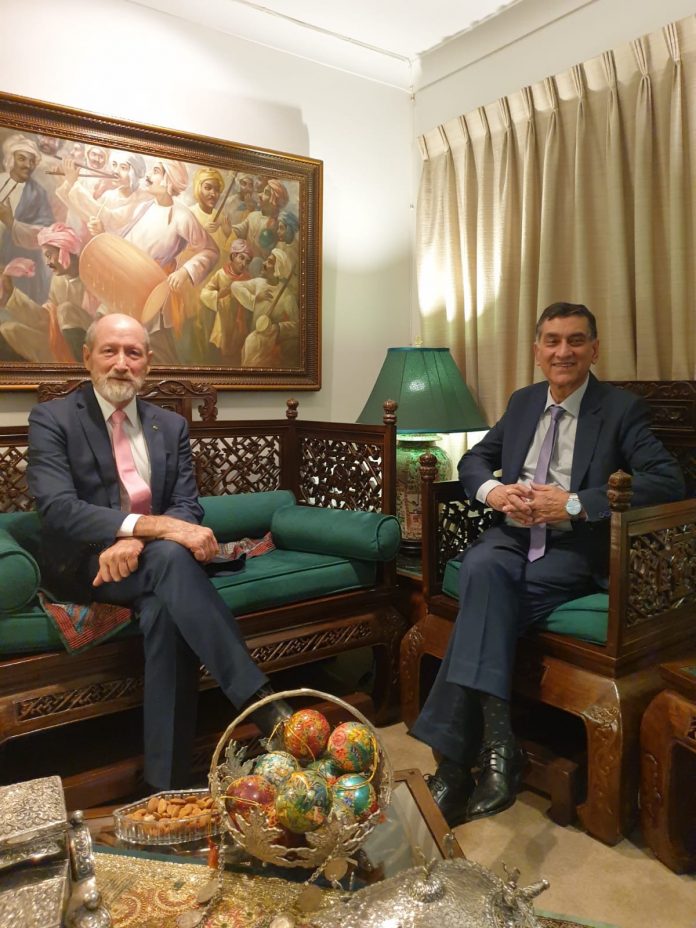 Pakistan High Commissioner to Australia Babar Amin Thursday said that similar parliamentary and administrative system, democratic values, dynamic Pakistani diaspora and common passion for cricket provides a solid ground for an enduring friendship between Australia and Pakistan.
Addressing a dinner he hosted in honour of the members of the Australia-Pakistan Parliamentary Friendship Group at Pakistan House, he hoped that Australia-Pakistan Friendship group would visit Pakistan as soon as the Covid-19 situation allowed and, in the meantime, two parliamentary groups could hold a virtual meeting.
The Group Chair, Rowan Ramsey MP while expressing his desire of visiting Pakistan in future said that he also looked forward to welcoming the Pakistani parliamentarians to Australia.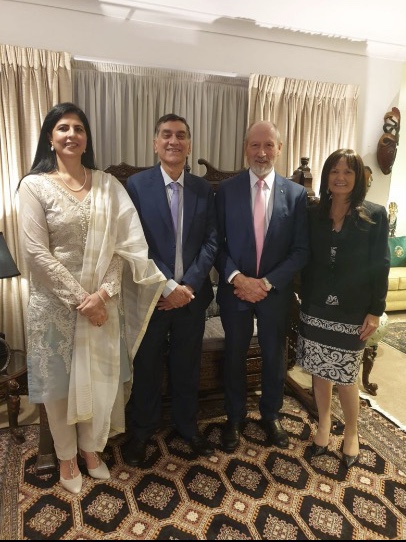 Mr. Ramsey strongly supported the idea of a virtual meeting between the Parliamentary Friendship Groups of the two countries in the meantime. He added that Prime Minister Imran Khan was well known and admired in Australia. His visit would be looked forward to by the people here.
The Vice Chair, Andrew Giles appreciated the valuable contributions of Pakistani Diaspora in the development of Australia. He reiterated that the Group looked forward to their visit to Pakistan and hosting Pakistani parliamentarians in Australia as soon as the Covid-19 restrictions are eased.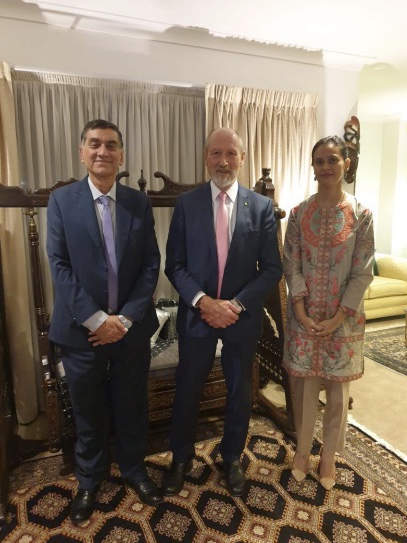 The Australia-Pakistan Parliamentary Friendship Group was re-established for the 46th Parliament of Australia following the federal election in May 2019. It comprises of 26 members from all Australian states and territories, belonging to both the House of Representatives and Senate.