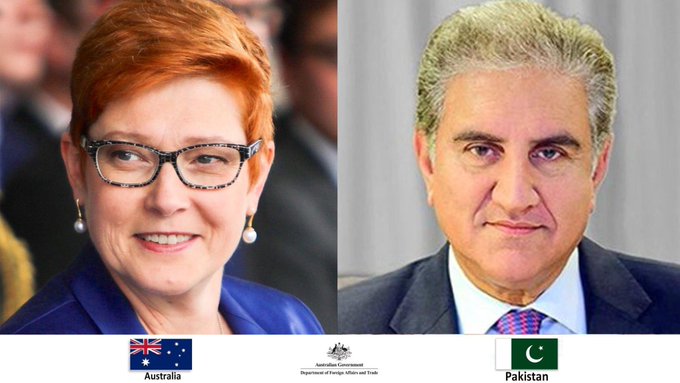 Australia and Pakistan are focused on the unfolding situation in Afghanistan as foreign ministers of both friendly nations have stressed for stability and convergent political settlement in war torn country.
Foreign Minister Marise Payne on late Tuesday telephoned her Pakistani counterpart Shah Mehmood Qureshi and discussed about safe and orderly evacuations from Afghanistan.
She also conveyed Australia's concerns with ongoing challenges at Hamid Karzai International Airport.
The two Foreign Ministers discussed the current situation in Afghanistan. The Foreign Minister of Pakistan underscored the importance of security, stability, and inclusive political settlement in Afghanistan.
"Foreign Minister Qureshi called for the world community to support the people of Afghanistan to address the humanitarian situation and also provide economic assistance", said a statement issued by Pakistan Foreign Office.
He highlighted Pakistan's efforts to facilitate evacuation of diplomatic personnel, staff of international organizations and others from Afghanistan. The Australian Foreign Minister thanked Pakistan for its assistance in this regard.
The two Foreign Ministers also spoke about bilateral relations and Pakistan's Foreign Minister stressed that Pakistan highly values its relationship with Australia, having several strands of collaboration including political, economic, and cultural.
While expressing satisfaction on the current level of engagement, the two Foreign Ministers agreed on further enhancing high-level interactions.