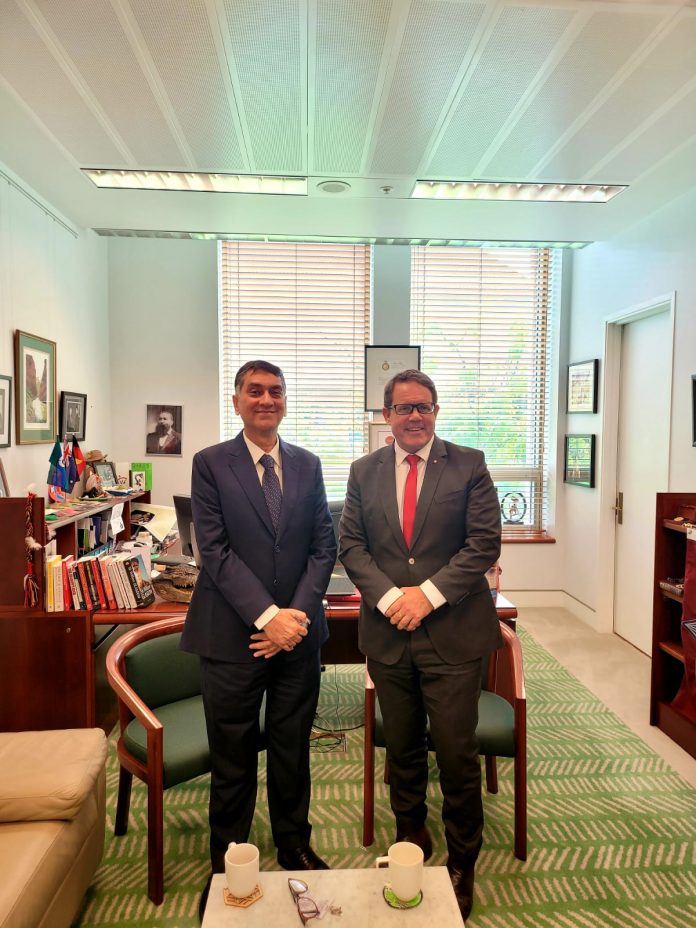 Australian parliamentarians have expressed the desire to contribute positively in further strengthening Australia relations with Pakistan.
The desire was conveys by Luke Gosling, MP, and Senator Janet Rice in their separate meeting with Pakistan High Commissioner Babar Amin with on the sidelines of current Parliamentary session in Canberra on Tuesday.
During meeting with Mr. Luke, expressed his happiness for being part of the Australia Pakistan Parliamentary Friendship Group and looked forward interacting with his counterparts from Pakistan.
He was in close liaison with diaspora of Pakistani origin living in his constituency in Darwin and appreciated their positive role in development of the society.
The High Commissioner briefed the MP regarding his interaction with various institutions in Darwin. He expressed Pakistan's strong desire for flourishing relations with Northern Territory in diverse areas including health, education, trade, investment and migration of skilled labour from Pakistan.
He also briefed Mr Gosling about situation in South Asia, particularly the human rights violations in Indian Illegally Occupied Jammu and Kashmir (IIOJK).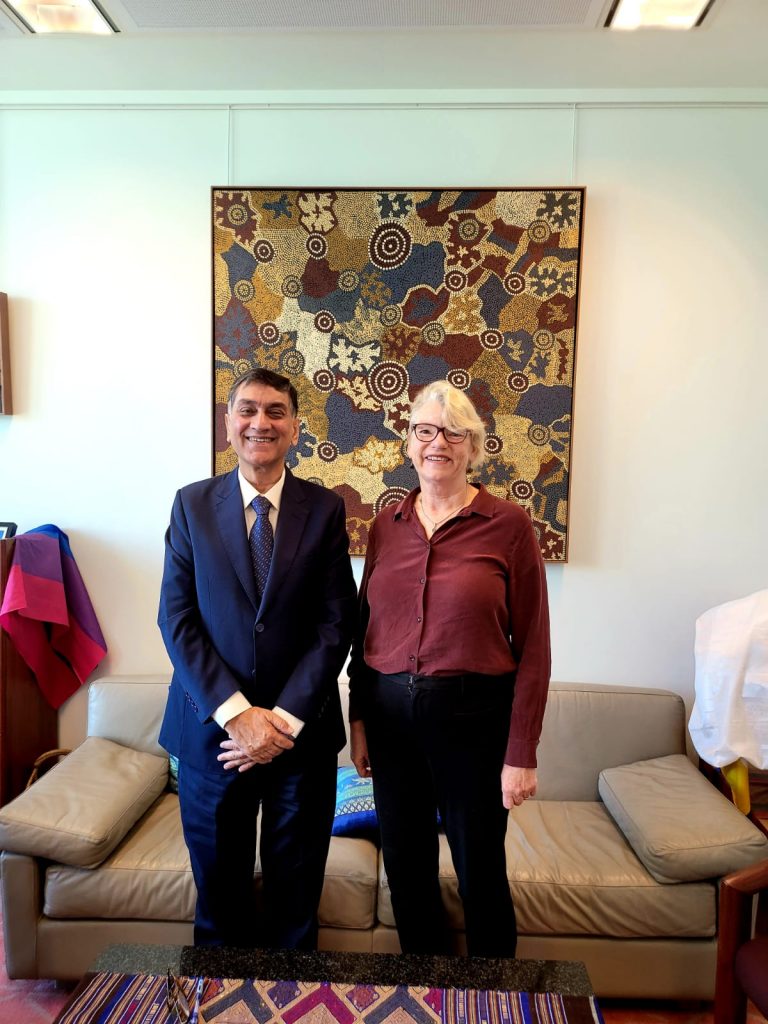 Later, in meeting with the Senator Janet Rice, the High Commissioner briefed her regarding Pakistan's vision of connectivity, sustainable economic development, and peaceful neighbourhood. He also apprised her of human rights violations in IIOJK and thanked her for raising the issue in Australian Parliament and other fora.
Senator Rice was keen to contribute positively in further strengthening Australia Pakistan relations. She also appreciated the constructive role of Pakistani community in the Australian multicultural environment.