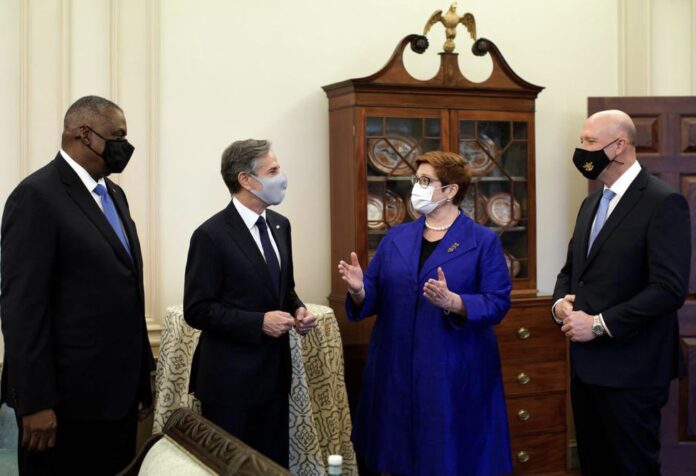 Chinese Embassy in Canberra has warned that any petty move to put pressure on China will be of no avail after Thursday outburst of Chinese foreign ministry spokesperson declaring AUKUS nuclear-powered submarine pact, a threat to regional peace and stability.
"We firmly oppose and reject the unfounded accusations and erroneous remarks against China on issues related to the South China Sea, Xinjiang, Hong Kong, Taiwan and other China-related issues in the Joint Statement of Australia-U.S. Ministerial Consultations (AUSMIN) on 17th September", Chinese Embassy spokesperson reacted in a statement on Friday.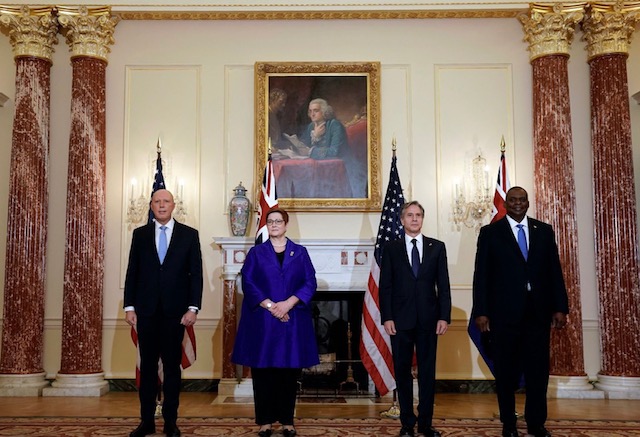 The spokesperson continued that those assertions, in disregard of basic facts, violated international law and basic norms governing international relations and grossly interfered in China's internal affairs.
"This petty move to put pressure on China will be of no avail but a staged farce", statement read.
Spokesperson called on Australian government to abandon the outdated Cold War zero-sum mentality and narrow-minded geopolitical perception, handle its relationship with China in a genuinely independent manner, stop sliding further down on the road of harming China-Australia relations, and do more to enhance mutual trust and promote pragmatic cooperation.