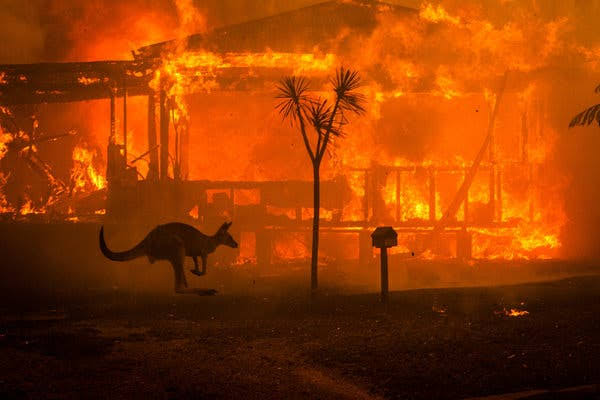 Embassy of Israel in Australia Thursday expressed profound solidarity and offered support to tackle the giant challenge of raging bushfires.
"Israel stands alongside the government and people of Australia in their struggle against the raging bushfires", Embassy spokesperson said in a statement.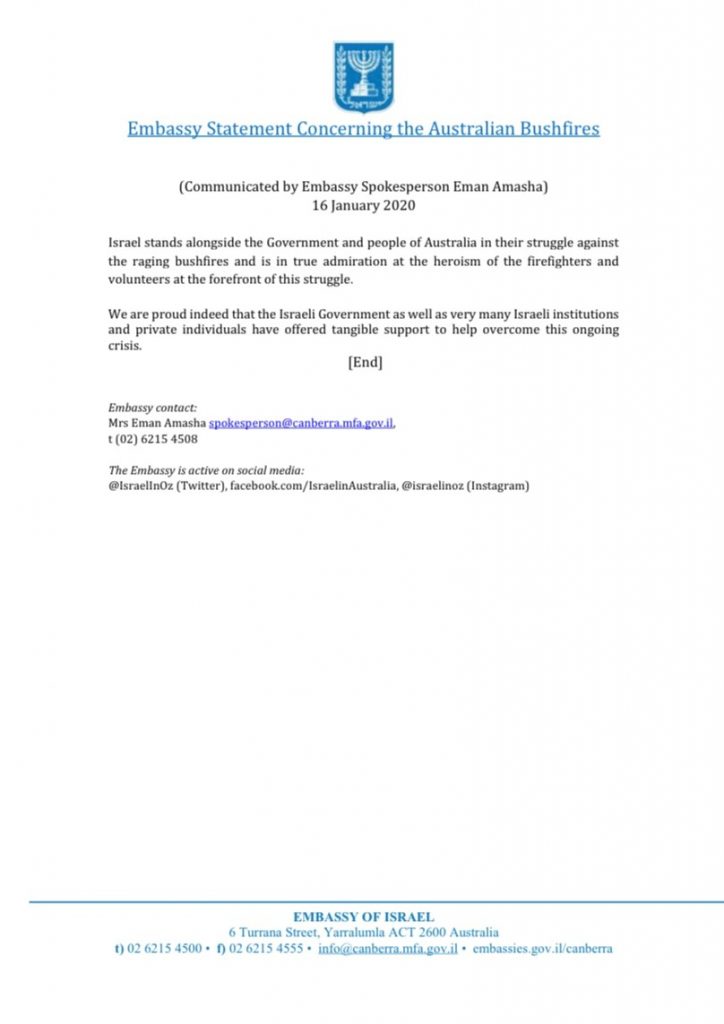 She also paid tributes to the heroism of the firefighters and volunteers at the forefront of this struggle.
Offering support over devastated bushfires, spokesperson noted with proud that besides Israeli government, number of Israeli institutions and individuals have offered tangible support to help overcome this crisis.