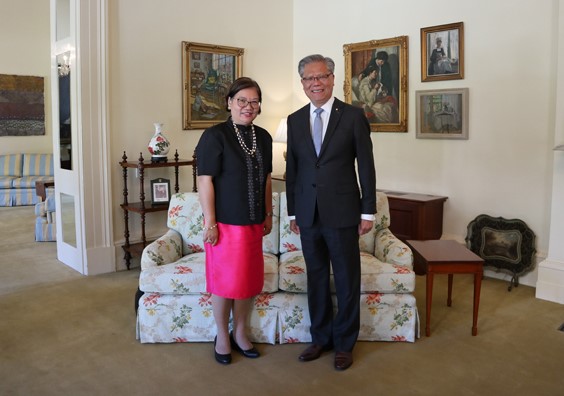 Philippine Ambassador to Australia Ms Ma. Hellen B. De La Vega paid three days visit to South Australia on 28-30 October 2019 and called on Mr. Hieu Van Le Governor of South Australia and David Ridgway, Minister for Trade, Tourism, and Investment.
She discussed higher education cooperation between the Philippines and South Australia and opportunities to strengthen overall economic engagement.
There are currently 729 Filipino students in South Australia which almost doubled from the previous year demonstrating that South Australia is becoming one of the top education destinations for Filipinos, said a statement issued by the embassy of Philippine.
Ambassador met Dr. Emil Bolongaita, Head and Distinguished Service Professor of Public Policy and Management of Carnegie Mellon University Australia (CMU-A), who discussed developments on CMU-A's ongoing partnerships with the Commission on Higher Education (CHED), National Economic and Development Authority (NEDA) and Bangko Sentral ng Pilipinas (BSP) focused on building the Philippines' capacity on data analytics for digital transformation.
Ambassador met with Vice Chancellor and President of University of South Australia (UniSA) Professor David Lloyds where Vice Chancellor shared the longstanding partnership between UniSA and the University of Santo Tomas in the Philippines and UniSA's interest in further strengthening linkages with Philippine education institutions.
During a roundtable discussion with Study Adelaide and education providers in South Australia, CEO of Study Adelaide Karyn Kent and her team provided updates on their roadshow in the Philippines and opportunities for Filipinos to pursue higher education in South Australia.
As part of the Embassy's efforts to expand bilateral engagement on science, innovation and industry 4.0, the Ambassador visited the South Australia Health and Medical Research Institute (SAHMRI) and the Tonsley Innovation District.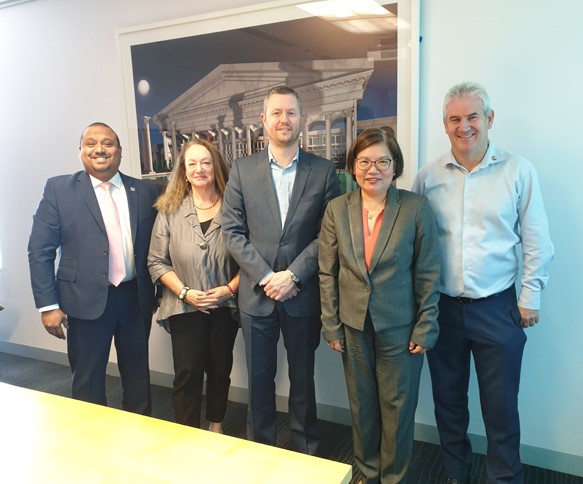 The Ambassador was given a tour and briefing on the cutting-edge technology used in SAHMRI and Tonsley and how a culture of collaboration and innovation is constantly encouraged.
Ambassador De La Vega expressed the Philippines' desire to incorporate higher education cooperation as a core element in the Philippines-Australia Comprehensive Partnership. She expressed hope that South Australia will play a key role in this as both countries prepare for the 75th Anniversary of Diplomatic Relations in 2021.